What is an optometrist?
Optometrists are primary healthcare specialists trained to examine the eyes to detect defects in vision, signs of injury, ocular diseases or abnormality, and problems with general health.
A detailed examination of the eye can reveal conditions such as high blood pressure or diabetes. Optometrists make a health assessment, offer clinical advice and, when necessary, prescribe glasses or contact lenses. In addition, optometrists can dispense, fit, and supply glasses or contact lenses.
Where can I study optometry within the UK?
Canadian students are welcome to apply to study optometry in UK institutions; the universities that currently offer the programme are:
England
Wales
Scotland
Northern Ireland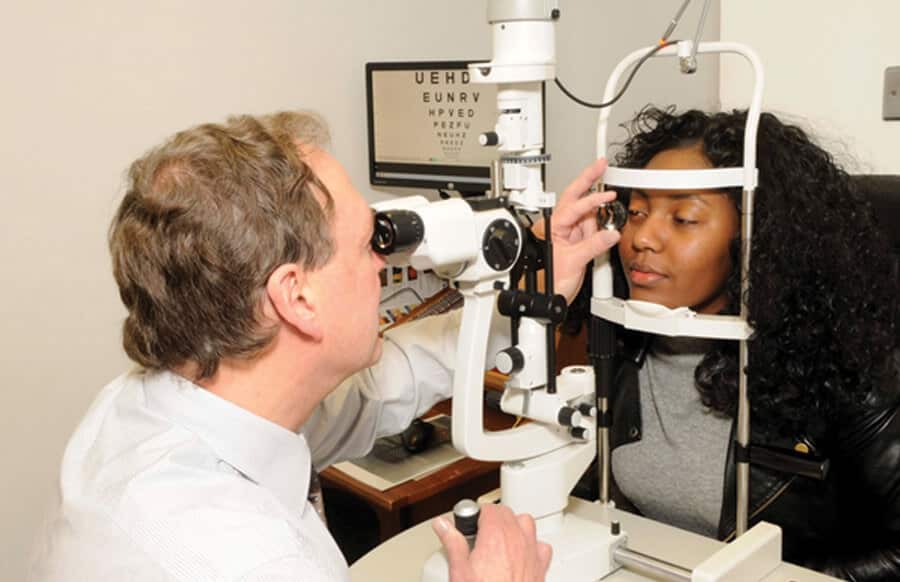 If I study in the UK, can I return to work as an optometrist in Canada?
If you're internationally trained as an optometrist (i.e., in a country outside of North America), and you wish to return to practice in Canada, you need to complete the International Optometry Bridging Program (IOBP). So, you are able to practice optometry in Canada, there's just an extra step required.
UK optometry schools offer BSc and Masters programmes, both of which will prepare you for entry to the IOBP. Credentialing information for entry onto the IOBP can be found at forac-faroc.ca.
The IOBP will take either two months or one year (depending on how you do on the entry exam), after which students are required to write the Canadian board exam.
I am confused about which programme I need to apply for. Do I need to do the BSc Optometry, MOptom and 'Doctor of Optometry'?
In the UK, most optometry students will have completed GCSEs and A-levels before entering onto an Optometry BSc degree programme. Students are not required to have an undergraduate degree like they are in Canada. The route to becoming a qualified optometrist in the UK includes the following steps:
Completion of a BSc Optometry degree
Completion of the Scheme for Registration, which usually takes around a year. Students are based in an optometric practice anywhere in the UK and are paid during this year. During this year, students sit professional qualifying exams that are set by the College of Optometrists (see www.college-optometrists.org). Once these exams have been passed, the student can apply for registration with the General Optical Council (www.optical.org)
This process takes around four years in total.
In the UK, optometrists to not automatically use the prefix 'Dr' like they do in Canada. There are two ways in which UK optometrists might become Doctors of Optometry:
By completing a PhD by research
By completing a Doctor of Optometry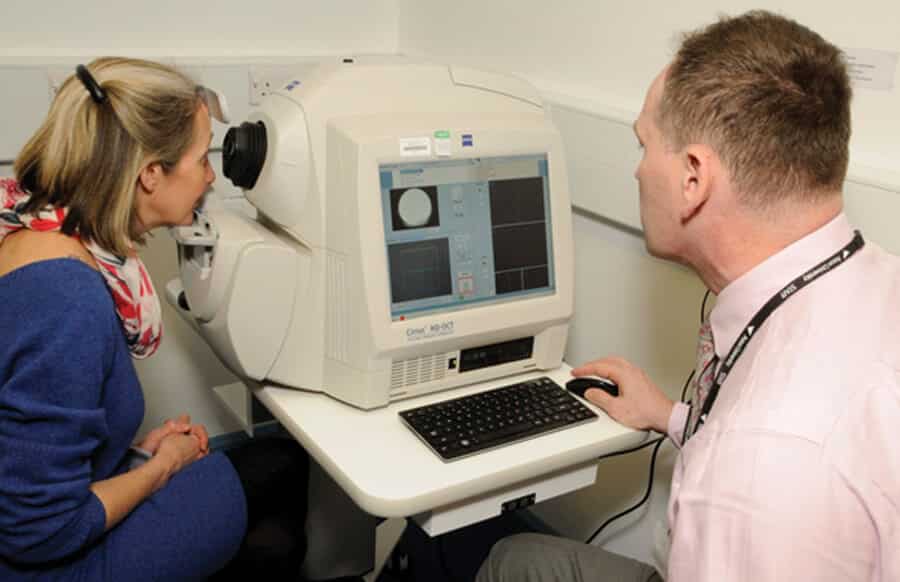 What are the A-level courses that form part of the entry requirement for UK applicants?
A-levels are requirements for UK students. In the UK, optometry, medicine, dentistry, and all other vocational degrees are undergraduate programmes that students apply to when they are in their second year of A-level study (aged 17-18 years).
Canadian applicants can apply to study optometry directly from High School, or after you have completed an undergraduate degree (please check the course webpages for specific details). However, it is important for you to be aware of requirements for entry onto the International Optometric Bridging Programme (IOBP) when considering your application, if you are planning to go back to Canada to work as an optometrist:
Canadian applicants to the IOBP must either:
have completed three years of full-time undergraduate university studies in science subjects prior to enrolling to the optometry programme, or,
have completed three years of work experience in the UK after completion of the pre-registration period and registration with the General Optical Council.
For more detailed entry requirements please contact the Admissions Team within each university.
How do you apply?
All applications should be made via the UCAS system (www.ucas.com/)
Can you apply before you complete your undergraduate degree?
Yes – if you apply before completing your undergraduate degree we will do one of two things:
Make you an unconditional offer based on your High School grades. This means that, if you accept, you will automatically have a place on the programme for the next academic year. If your High School grades do not meet our entry criteria, then we may..
Make you a conditional offer based on your performance to date on the undergraduate degree programme. For example, we might say that we will accept you onto the programme if you achieve a GPA of 3.5. If you do achieve a GPA of 3.5 then you will automatically have a place on the programme. If you don't, you may still be offered a place depending on how many other applicants meet the terms of their conditional offers. The vast majority of offers that we make to UK applicants will be conditional on their A-levels results. This means that we don't know how many places are filled until the A-level results are released in August.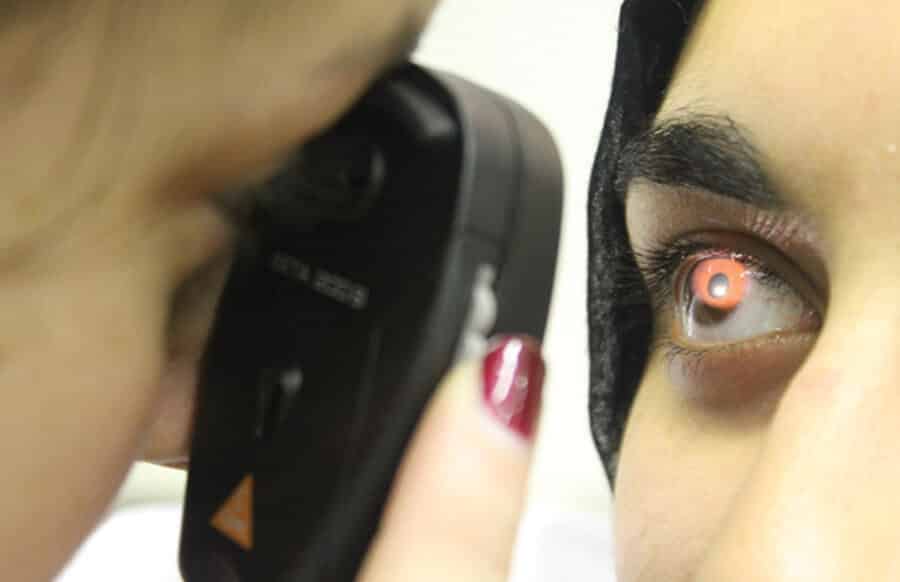 How many references do they require, and what type of references?
Follow the guidelines provided for the UCAS system. We usually expect at least one reference and this reference should be an academic one. If you have additional work-related references then you can submit these additionally.
Contributed by:
Dr Hannah Bartlett, Admissions Tutor for Optometry,
Aston University, UK.
www.aston.ac.uk
Photos provided by Aston University