It is a very easy process to make an application for courses at Northumbria. Here is a quick guide to making your application.
How to Apply:
Go to the Northumbria webpage and from the home screen click on Study, which is located on the top of the page. This will take you to the course search page. Alternatively, you can just write in the Search for Courses box, which will also take you to the course search page, but will populate the search area with the specific course information you have searched for.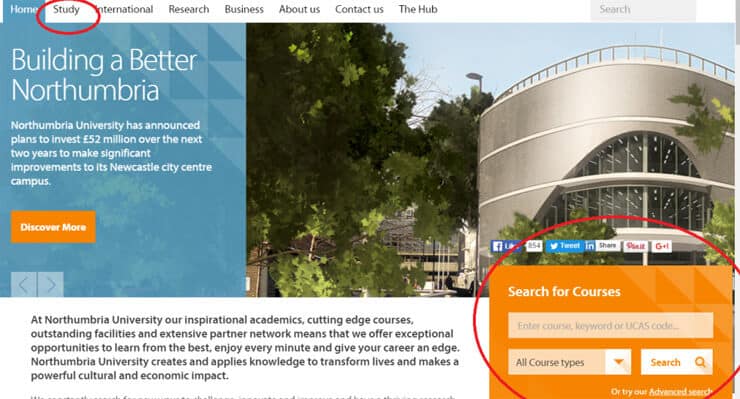 Course search page:
If you click on Study you will be taken to the page pictured below. By clicking on All, Undergraduate or Postgraduate where it says Course type these further options will appear. 
Mode of study
Teaching location
Departments
Start Date
These options will help you specify your search.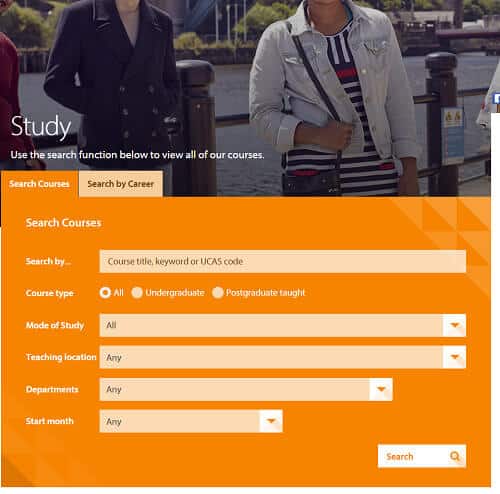 Once you have pressed search or if you decided to use the Search for Courses box on the home screen, a list of courses will appear (as pictured below) based on what you have typed in. Click on More details and this will take you to the course page.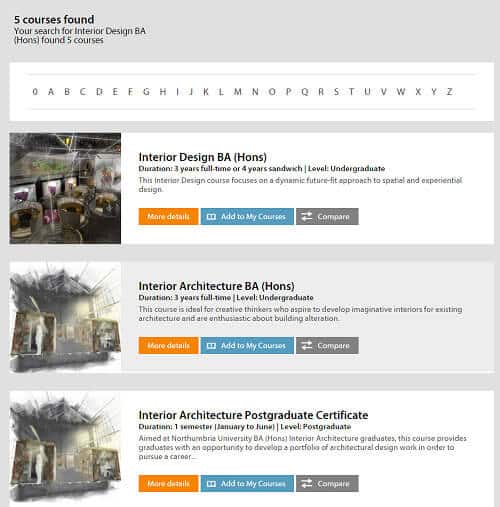 The Course page has lots of information such as a general overview of what the course entails. As you move further down the page you will be able to see more information, such as an overview of the modules and entry requirements.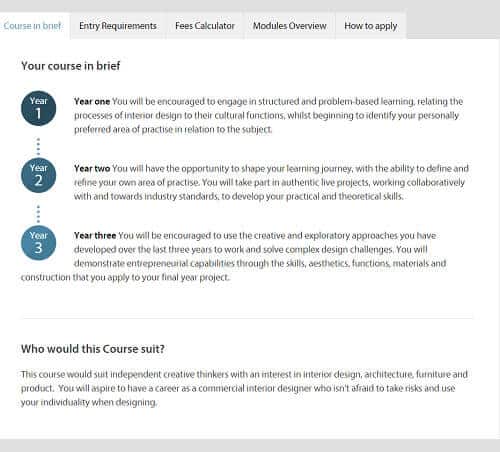 Applying can be done at the top of the course page by clicking on Apply Now.  This will take you to the application form. Fill out the application form and it will be send directly to our admissions team who will consider you for a place.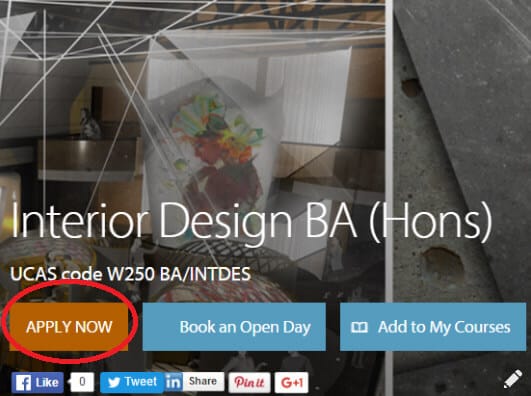 Don't miss your chance to study at one of Britain's Top 50 Universities and the newly awarded Happiest city to live in, in the UK.