If you are looking for trusted and respected Canadian programs to learn French and/or gain invaluable paid work experience in one of Canada's two official languages, then look no further.
Explore and Odyssey are two of Canada's Official Languages Programs (OLP). The OLP are funded by the Government of Canada and administered by ministries and departments of education across the country in partnership with the Council of Ministers of Education Canada (CMEC).
The Explore Program gives students aged 13+ the chance to gain new skills, make lifelong friendships, and build confidence through hands-on French-language learning. It offers participants an immersive experience in their second official language. The best part of all is that the cost of tuition, learning materials, meals, and accommodations are paid for by the Government of Canada.
Explore classes are held in Canadian accredited post-secondary institutions in the spring or summer, where participants learn or improve French through educational, social, and cultural activities. A variety of off-campus events and excursions are also included, where students will experience Francophone culture and community in a meaningful and practical way.
"I quickly assumed that (the Explore program) would simply be a five-week process that would improve my French language abilities. What I discovered was that not only would I improve both my accent and my grammar, I would also enjoy doing it in a completely different environment! This program gave me the opportunity to meet some of the most incredible people I will probably meet in my entire life. Don't think about applying for Explore if you get the chance, just do it!"

–former Explore participant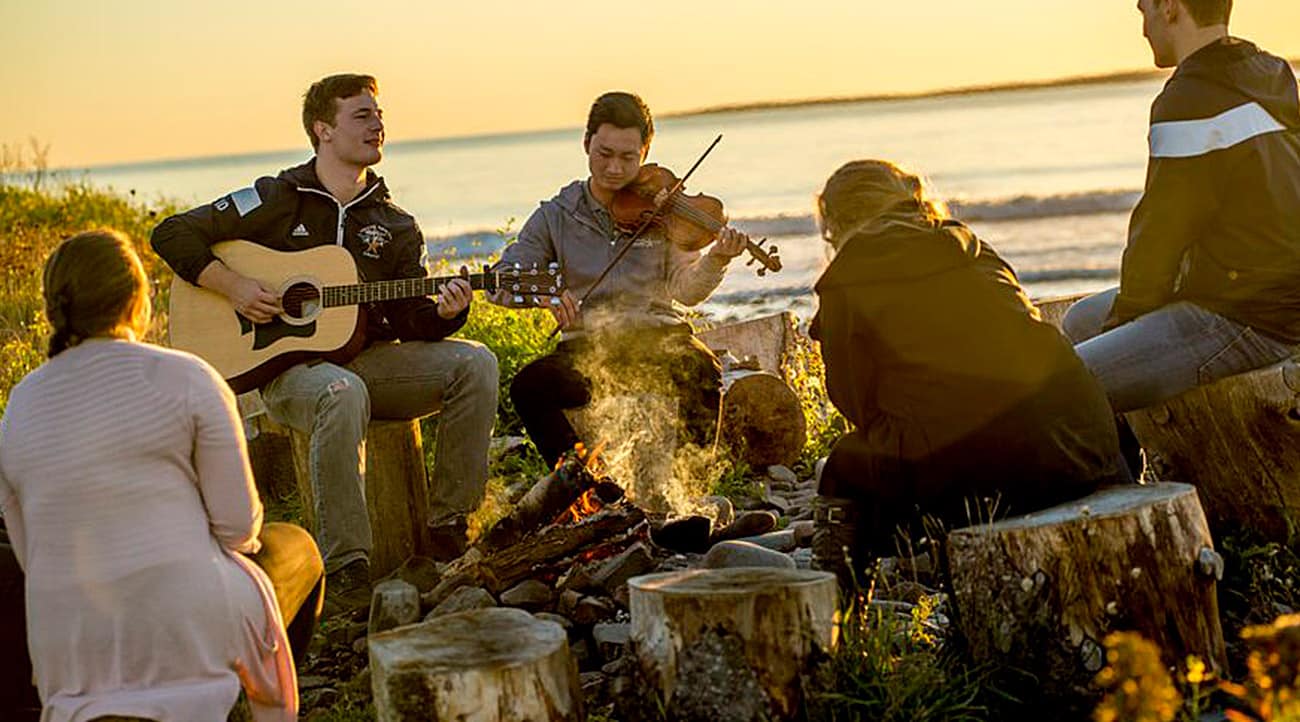 Explore helps participants discover new social and cultural perspectives, form personal connections with other young Canadians from across the country, and achieve personal and professional development goals, which prepare them for future dream jobs in any province or territory.
Odyssey participants inspire youth to practice their speaking skills in their second official language and share their culture through engaging activities while getting paid! It is a nine-month program in which participants earn paid work experience as Language Assistants in a classroom setting, discover if a career in education is right for them, experience culture and the way of life in another Canadian province, develop new skills, and improve their abilities in their own second language.
At CMEC, I never ceased to be amazed by the success stories of those who entered the Explore and Odyssey programs, which enable thousands of Canadians every year to improve their skills in their second official language. At a recent training session for some 100 language assistants, I was astonished by the energy and contagious enthusiasm they had for sharing their culture and promoting their language. Your presence is highly valued by the school boards you work for and the youth you work with. I want to thank each and every one of you for being part of the wonderful and ever-evolving Odyssey experience.

Jean-Gilles Pelletier, Executive Director of the Office of the French Language Services Commissioner of the Ontario Government
To find out more about the OLP's eligibility criteria, the complete listing of program offerings, and important dates, visit englishfrench.ca/
The early bird deadline for Explore is February 15, 2021; the early bird deadline for Odyssey is February 28, 2021. – Apply today at englishfrench.ca/