Choosing the right culinary path can be a big decision, whether you're looking to start a new career, follow your passion, or advance your culinary techniques as an aspiring chef we put together the top 5 reasons to study culinary art and turn your ambitions into reality;
1. Follow your passion
If cooking and being in the kitchen is something you're passionate about, don't delay your pursuit of greatness, you just might surprise yourself with what you're able to accomplish. Chefs are known to be passionate individuals that take pride in what they create and are fulfilled by the joy that food brings to the people around them.
2. Learn professional culinary techniques
Becoming a chef is to some degree like becoming an artist. Learning professional techniques in the kitchen is a skill to master if you want to gain the confidence and knowledge to learn any style of cuisine and work in a top kitchen. A plate is a chef's canvas, with the right knowledge and technical skills there is a world of opportunities.
3. Work as a chef and travel the world
Once you complete your professional qualification as a chef, you may have the opportunity to travel and work in some of the finest cuisines and hotels around the world, including Michelin-star restaurants. By traveling to other countries as a chef you can be inspired by different cultures, ingredients and recipes that are only found abroad.
4. Run your own restaurant
Once you are confident with your techniques and style of cuisine, like many chefs you may decide to open your own restaurant. Once you are well versed in your culinary skills, you are open to be more creative in both taste and presentation, pushing culinary boundaries through running your own kitchens.
5. Train under the guidance of master chefs
Learning from classically trained master chefs and teachers who are a Meilleur Ouvrier de France or have experience working in some of the world's finest hotels and Michelin starred restaurants can prepare you for a very successful chef career. Remember, top Chefs were once beginners too.
"I realized I always wanted to be in the kitchen with my mom, but not necessarily watch her cook, but rather have her move aside and let me do the cooking. That's really when I realized that this is what I want to do, this is what I want my life to be about."
– Daron Nazirganian , Diplôme de Pâtisserie 2015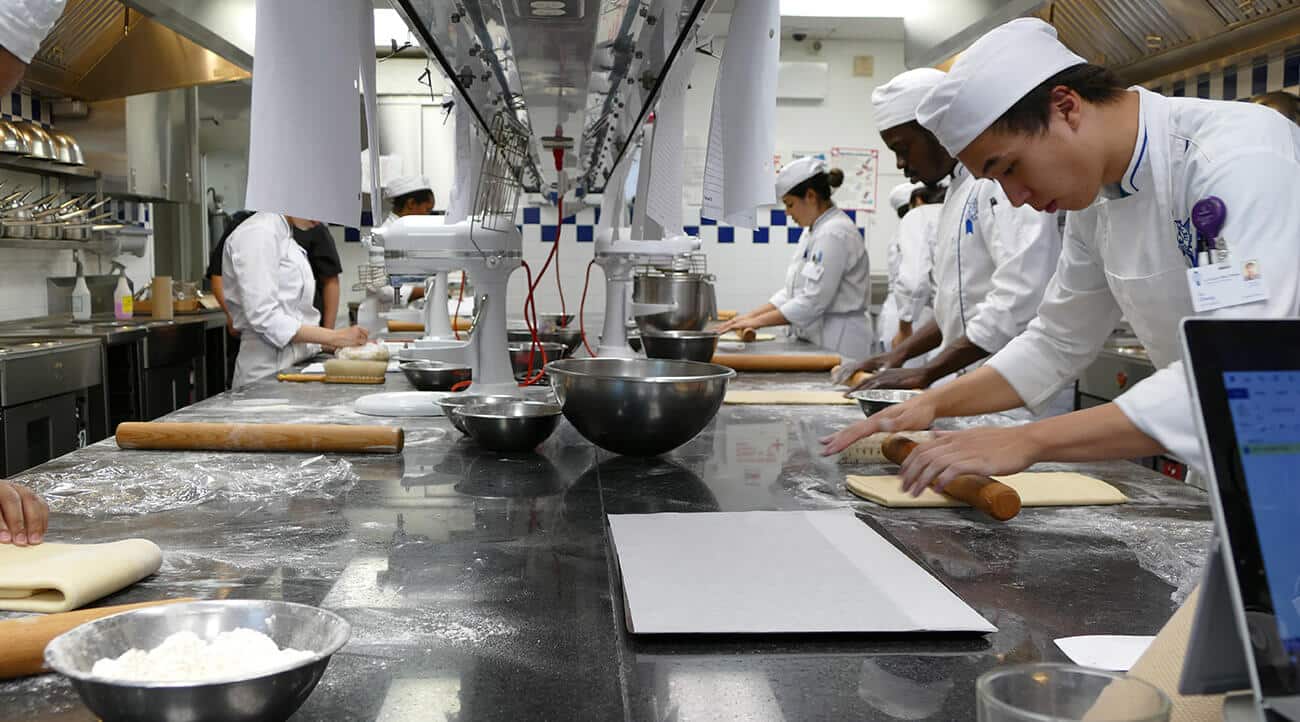 Le Cordon Bleu Ottawa Culinary Arts Institute, the exclusive North American campus of Le Cordon Bleu.  Students from all over the world, representing more than 100 nationalities, find a common bond in their passion for the craft of food. For more than a century, Le Cordon Bleu has enabled aspiring culinary professionals to turn their ambitions into reality.
The Ottawa campus offers a wide range of culinary arts programmes dedicated to teaching students classical French techniques through our world-class chef instructors. Regardless of your background, by graduating with Le Cordon Bleu, you'll become part of a great tradition of excellence, with credentials that will set you apart from the competition in a demanding and changing industry.
Facebook: www.facebook.com/lcbottawa
Twitter: twitter.com/CordonBleuOtt
LinkedIn: Le Cordon Bleu Ottawa
Instagram: www.instagram.com/lecordonbleuottawa/