Canadian students Jessica Alleva (26) and Marie-Elssa Morency (21) both studied at Maastricht University. Jessica successfully completed the two-year research master's specialization in Psychopathology, while Marie-Elssa was an exchange student for one year. Jessica now holds a PhD position at Maastricht University and Marie-Elssa is going to apply for the research master's specialization in Neuropsychology. They happily share their experiences.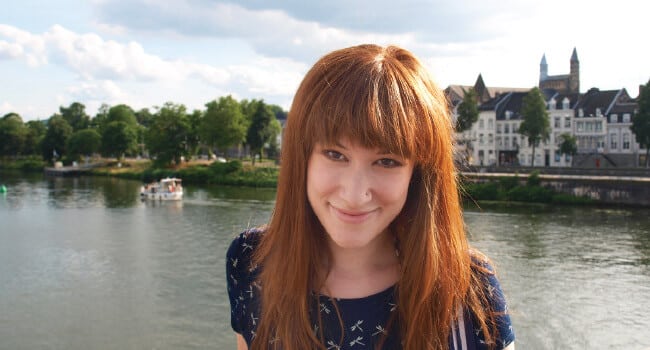 Jessica Alleva
"I was born in Windsor, Ontario, where I lived until I was 18. For most of my life I wanted to become a doctor, but one year before I graduated from high school I attended a two-week conference in Washington and New York (a model-UN type conference). After I came back from the conference, I decided I wanted to study international relations and politics instead of medicine.
Mid-way through the first year of my bachelor at Huron University College (at the University of Western Ontario), two important things happened: One, I fell in love with a young man from Belgium and we started a long-distance relationship; two, even though I liked Huron, studying politics did not fulfil me as I thought it would. I wanted to get back into science and medicine, after all.
These two factors pushed me to make a decision that has changed my entire life (not to sound too dramatic, but it is true!). At the end of my first year, I decided to move to the Netherlands to start a bachelor in sciences at the Roosevelt Academy, in a small medieval town called Middelburg. I chose the Netherlands because I had always loved the country (I visited the Netherlands with my father and grandfather when I was 12) and because Roosevelt Academy offered English language programs (at the time, my Dutch language skills were non-existent). As an added bonus, the Netherlands was close to Belgium.
Problem-Based Learning
After my bachelor, I had fallen in love with the Netherlands and did not want to go back to Canada. By then I had done an internship in a hospital and discovered that being a doctor did not feel right to me, either. After much searching. I found a program that sounded incredible: the research master's specialization in Psychopathology at Maastricht University. The program combines research with therapy, so I was able to continue in the field of science while still having contact with patients and health care.
Maastricht University has adopted the Problem Based Learning system. The learning is almost entirely student-guided (with a little guidance from the tutor, of course), which makes learning more inspiring and interesting. As a student, you also learn important communication skills, because you depend on your peers to learn the material and they depend on you. Overall, I think students feel much more in control of their own learning, which is a very positive thing.
As for the research master specifically, I loved it. Each course taught us about another group of mental illnesses from a scientific research perspective. We answered questions such as: What does the illness look like? What causes the illness? How can it be treated? What research could we conduct in order to understand it better?
I also enjoyed that the program was very international. There was another fellow Canadian in our group, as well as an American, and several students from different European countries. The group was small (about 20 students), which is something I appreciated very much. Over the course of the master we became pretty close as we spent a lot of time together and faced the same challenges.
City of Maastricht
Maastricht is a safe city and is well-located. In two and a half hours you can be in Amsterdam. It is close to Brussels in Belgium (just over one hour by train) and to Aachen in Germany (45 minutes by bus). There is also an airport from which you can go to many European cities easily and inexpensively. Via Brussels you can reach London and Paris in a few hours by train, too.
Maastricht has a beautiful, old city centre and a few great parks where students picnic and hang out on warm days. It also has a nice shopping area and many nice cafés where you can sit outside year-round (in the cold months there are usually heat lamps on the terraces). Within the city, everything can be easily reached by bike. Because of the university, there are many students in the city, many of them from different countries.
I am really happy living in Maastricht. It is definitely a nice and safe city to live in as a student and I am really happy that I decided to continue my education in the Netherlands."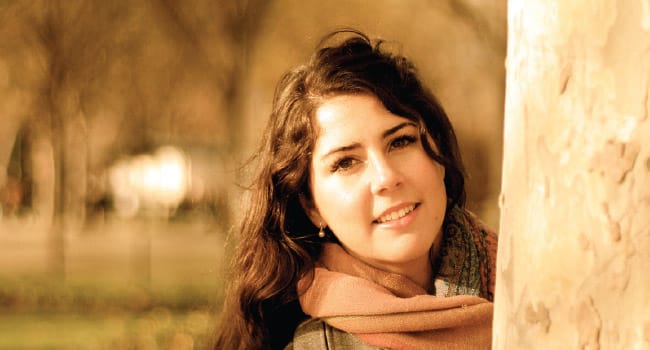 Marie-Elssa Morency
"If you are a student passionate in your domain of studies in Psychology and Neuroscience, as well as curious to study in a different cultural setting, then add Maastricht University to your 'bucket list'! Coming from Halifax, Nova-Scotia, within the University of Dalhousie's Neuroscience institute, I couldn't feel more at ease at the Maastricht University in The Netherlands.
Why Maastricht?
Many people ask me why I chose to come to Maastricht: I was first attracted by the many advanced Psychology & Neuroscience courses offered here at Maastricht University, but I also wanted exposure to the Problem-Based Learning system. PBL is something very different to what I am accustomed to back in Canada, however I knew that to enhance as well as challenge my learning capabilities, exposure to a problem-based learning system would be of great use for me.
I especially like how PBL applies active learning methods while learning, which are experienced in the tutorial groups. Explicit self-made questions and examples on the given topic are used when tackling a problem during tutorials. Afterwards, this allows a greater capability to link concepts seen in lecture and readings, while really understanding the material in a comprehensive manner rather than just by memory.
As I am close to finishing my exchange, I can already see benefits on my problematic reasoning and independent research techniques, due to the PBL teaching system exposure. My interest and self-confidence for capabilities within the research field have also increased, due to exposure of experience from my bachelor thesis as well as research practicums offered here at Maastricht University.
Considering I have had such a positive experience here at Maastricht University, I would like to apply for the research master's specialisation in Neuropsychology here next. It has been one of my life-long dreams to live and study in Europe, therefore I will try my best to stay as long as I can!"
Contributed by:
Maastricht University, Faculty of Psychology and Neuroscience
www.maastrichtuniversity.nl/fpn