Switzerland is known for its mountains, cheese and chocolate, for sure. However, there is plenty more to be added to these traditional images of the country in the heart of Europe. Having been awarded the number one spot of INSEAD's Global Innovation Index ranking for the third time in a row is a powerful indicator that education, top-level research and innovation are driving the country.
The Swiss higher education landscape comprises academic studies at the ten Cantonal Universities and the two Federal Institutes of Technology. In addition, there are various public and private Universities of Applied Sciences, as well as Pedagogical and Fine Arts Universities, which provide a more profession-oriented focus.
Great minds from around the world come to Switzerland to benefit from its world-class institutions and enjoy an outstanding quality of life. And so could you! Here is why:
Excellence in education…
All Swiss universities share a drive for excellence in teaching and research, resulting in their consistent ranking among the best universities in the world. In fact, according to the 2013 Times Higher Education university ranking, seven Swiss universities are ranked amongst the top 150 universities worldwide. In other words, 79 % of all students in Switzerland can claim to attend one of those top institutes.
… at affordable costs
Switzerland prides itself on its high standard of a publicly funded education system that is affordable for both Swiss and non-Swiss students. In fact, the average cost for a year's tuition is CAD 1,450 for Swiss and CAD 2,100 for international students.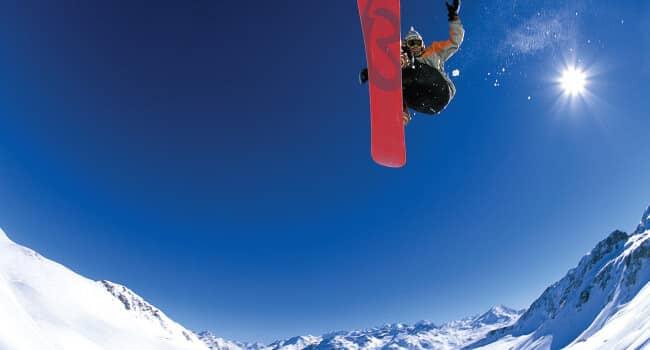 World champion in innovation
Switzerland is consistently ranked as one of the most innovative and competitive work-places in the world; this is made possible thanks to the universities' cutting-edge research and considerable investments by the public and private sector. In terms of Nobel Prizes per capita, Switzerland scores at the top of the international table. Swiss researchers continue to produce a high number of scientific papers with considerable impact in their respective disciplines. This is supported by excellent infrastructures, such as the world-renowned CERN in Geneva. In addition, the private sector invests heavily into research, particularly in the pharmaceutical, chemical and engineering sector.
A multicultural environment in the heart of Europe
Switzerland lies in the heart of Europe and at the crossroads of several languages and cultures, attracting people from all over the world. Thus, it is only logical that Swiss universities are very international, too. More than 50% of all PhD students and post-docs and 45% of the faculty members at Swiss universities come from another country. Furthermore, many UN organizations and international NGOs are located in Geneva and over 10,000 multinational companies are headquartered in Switzerland.
Students and skilled workers alike appreciate Switzerland's outstanding quality of living and its function as an excellent starting point to discover Europe. Thanks to international airports in Basel, Geneva and Zurich, and train stations in almost every town, cities such as Paris, Rome, Vienna or Berlin are at your doorstep.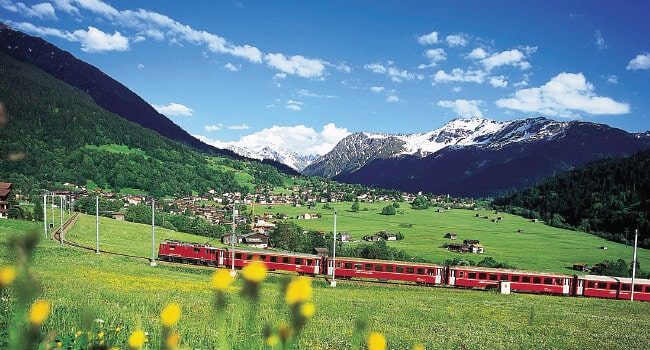 Next steps: Immigration, scholarships and internships
You have chosen your Swiss university… What are the next steps? Canadian citizens need to apply for a student visa at the Swiss Consulate in Montreal or Vancouver. Be aware that an application takes several months to process, and careful preparation of the documents is required.
Regarding scholarships: contact your host university and they will be able to provide you with a list of opportunities. Furthermore, the website of the Canadian Bureau for International Education offers a database with grants and scholarships available to Canadians.
If you would rather like to gain work experience during or after your studies, consider applying for the Swiss-Canadian Youth Mobility Program. Though applicants are required to find a job themselves, the program facilitates the work permit application process and allows Canadians to improve their language and professional skills abroad.
Weblinks: Visit the following websites for more information:
www.swissuniversity.ch
www.eda.admin.ch/eda/en/home/reps/nameri/vcan/canott/ymp.html
www.swissworld.org
Contributed by:
Urs Obrist, PhD
Science, Research and Education Officer, Embassy of Switzerland, Ottawa
Photo courtesy of Embassy of Switzerland