Fausta Tesolin had completed her Bachelor of Science in Hospitality Administration and Management at Bishop's College School in Quebec prior to her time abroad. Having always had a strong desire to learn about different cultures, Fausta made the life-changing decision to study abroad in Lausanne, Switzerland, in February 2020 at the EHL Hospitality Business School. If you've ever been interested in studying abroad, keep reading to learn more about Fausta's experiences navigating a new country during her education!
Making Preparations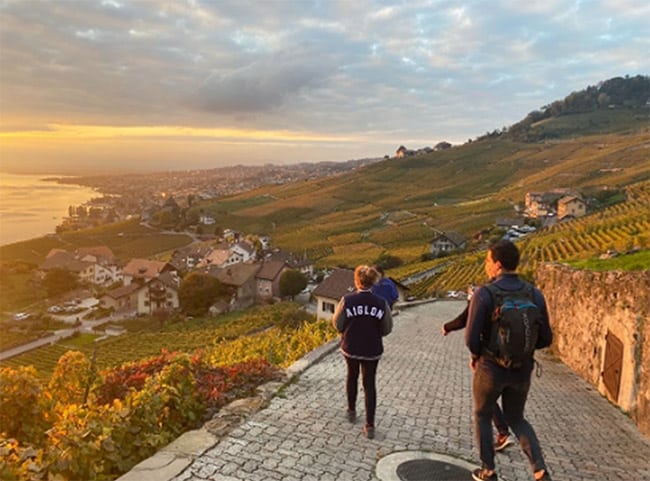 Fausta knew studying abroad would be no easy feat. A new experience topped with navigating a different school's educational system would be challenging. However, the deciding point in her decision to study abroad was her strong desire to explore different European cultures.
Why Switzerland?
For Fausta, studying in Switzerland made it easy for her to travel to other countries in Europe, such as France, Spain, Portugal and Ireland, which resonated with her goals of exploring different cultures in Europe. Speaking French also made Switzerland an easy choice for her, and she was attracted by the stunning scenery and diversity. The beautiful mountains, lakes and rivers would provide the perfect backdrop for getaways from the stress of student life.
Starting an Adventure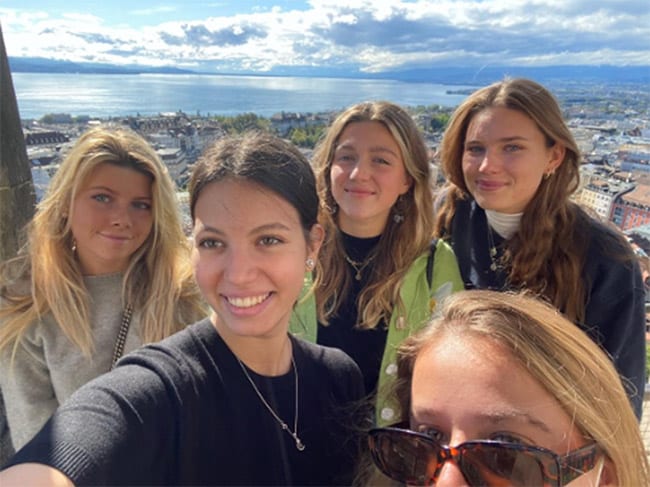 Fausta currently lives with three other students from EHL, and they are subletting an apartment which is just a five-minute walk from the school. Fausta loves living with friends, as they cook and do grocery shopping together, which is a great way to build connections in a foreign country!
Fausta says that she didn't experience any major culture shock, but she didn't really know what to expect; all she knew about Switzerland was that it has good chocolate, a high cost of living (15 Swiss Frances for a garbage bag!) and the Swiss love their cheese.
Lessons Learned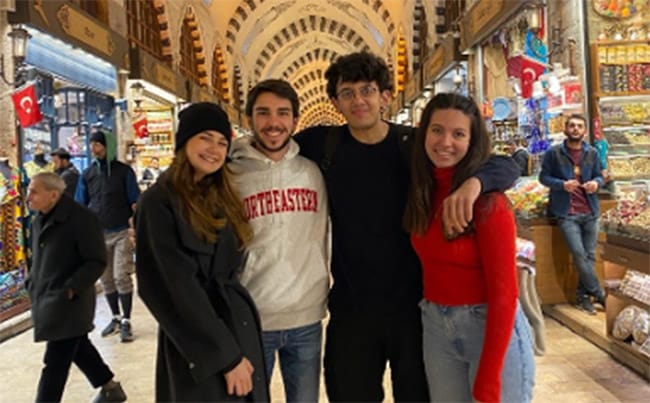 When travelling, it's important to manage your expectations. Things may not always go your way, and that's okay! Luckily for Fausta, travelling abroad lived up to her expectations! She met a great group of friends, enjoyed a successful and challenging academic life and got to live in a beautiful country. Fausta is also planning to explore more of Europe during her time there.
As for key takeaways from her trip, Fausta shares that the most important lesson she learned is being independent; in an emergency, your parents will not be there at a moment's notice to come to rescue you. Learning how to budget money is probably the most important wake-up call when you're abroad, but it teaches you to be responsible. For example, Fausta explains that you have to decide if going out another night is worth not having enough groceries for the week. For many students going abroad to study, it's the first time they have lived alone and had to shop, cook, clean, and take care of themselves. Living abroad teaches you to be independent and you gain a lot of life skills.
The Future Ahead
Travelling abroad helped influence Fausta's career aspirations. Before going abroad, she was considering working in the Food and Beverage industry, and her dream was to open her own restaurant. Now, Fausta has discovered that she is passionate about cosmetics and sees herself working in the luxury cosmetic industry, a passion she probably wouldn't have discovered if it had not been for EHL's partnership with L'Oréal.
During her time in Switzerland, Fausta has learned how to network, how businesses work, and how to carry herself in business situations. Being surrounded by motivated people inspired her to take charge of her own future and make moves for her professional career.
In the next few years, Fausta sees herself living in Europe, working for a beauty and cosmetics company in either PR or Marketing.
Tips for Students and New Grads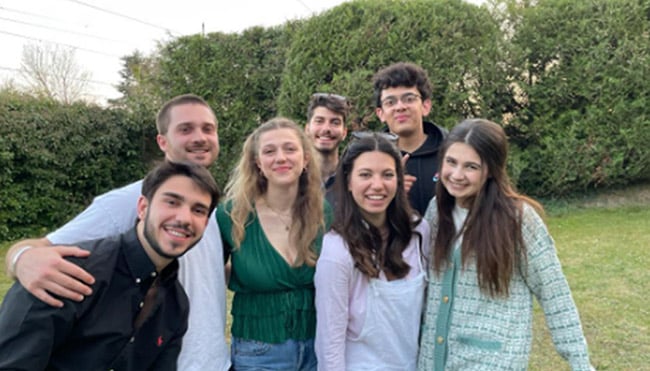 So why should you consider studying abroad? Fausta explains that studying abroad will change your life and help you grow as an individual! It's an opportunity to experience cultural relativism and learn how to respect diversity. You will learn things you cannot learn in a classroom, and you'll meet people from all walks of life. What's more, you'll develop a new sense of confidence. There is something about being in a new country that will make you want to take the leap and try new things.
As for misconceptions about travelling abroad, Fausta mentions that a couple of common ones she's encountered is that people are worried about not speaking the local language, and about making friends. Fausta adds that not speaking the language when you arrive in the country shouldn't deter you from making this life-changing decision.  Moreover, when it comes to making friends, studying abroad is an excellent opportunity to meet locals and other students.
Finally, here are Fausta's top three tips for students who decide to study abroad:
Don't let finances hold you back

Studying/travelling abroad comes at a price, but it might not be as expensive as you think. For instance, there are discount airlines in Europe and many universities offer student discounts.

Leave your excuses at home

Take control of your education and life experiences. You won't regret it!

Talk to someone who's done it!
To learn all about Study and Go Abroad and their programs, check out their upcoming student fairs.  Check out more incubator editorials here.