The University of Strathclyde is located in the heart of downtown Glasgow, Scotland's largest city.
Strathclyde is delighted to have won Times Higher Education University of the Year 2019 – the only university to be awarded the UK-wide award for a second time! We have also been recognised as Scottish University of the Year 2020 by the Sunday Times Good University Guide, and were awarded the Queen's Anniversary Prize, the highest national honour awarded to our sector.
Strathclyde is home to four faculties. Here, we delve into some of our most popular Faculty of Science courses amongst our Canadian students, showcasing our high-quality teaching, innovative research and strong links with industry.
Undergraduate – MPharm
This is an increasingly popular 4-year integrated Master's course.
What makes our course unique:
Ranked Number 1 in the UK for Pharmacology & Pharmacy, Complete University Guide Subject Tables 2019 & 2020
Accredited by the General Pharmaceutical Council
Combines fundamental science with practical experience of working with patients and health professionals in community and hospital placements
Benefit from the University of Strathclyde's strong links with the pharmaceutical industry sectors and Schools of Pharmacy internationally
Learn from professional pharmacy practitioners
Find out what our students think:
Monica Micheal is a current MPharm student from Canada. Click here to find out about Monica's experience studying on the programme, as well as what it's like living in Glasgow.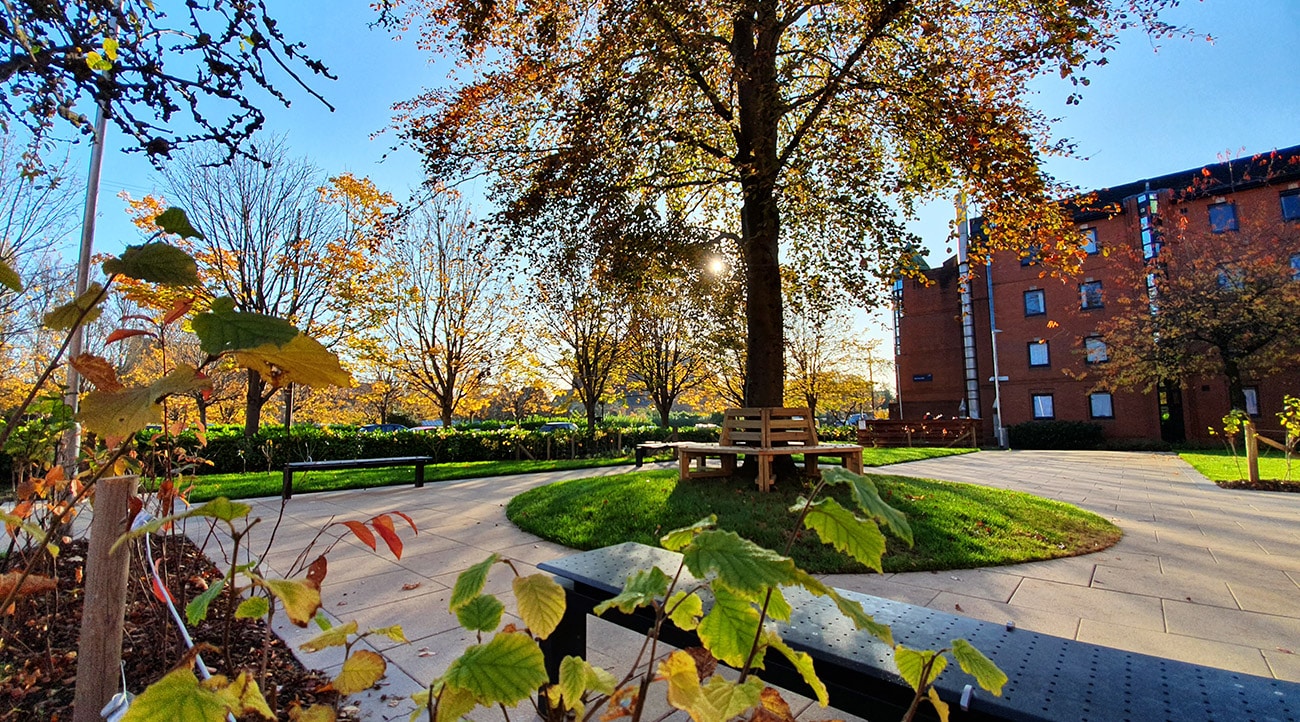 Master's – MSc Forensic Science
Our MSc Forensic Science is the longest-running course of its kind in the UK, celebrating its 50th anniversary a few years ago.
The course is popular amongst Canadian students; it is accredited by the Chartered Society of Forensic Sciences, meaning it is a recognised degree when you take it back to Canada. Some of our Canadian graduates have found work with the Royal Canadian Mounted Police, the Centre of Forensic Sciences in Toronto, and in academia in Canadian universities, to name but a few.
What makes our course unique:
One-year Master's
Choose to specialise in forensic biology or forensic chemistry in the second semester
Participate in a major practical crime scene and courtroom exercise (in front of a Sheriff in Glasgow Sheriff Court)
Research project, placement opportunities, and a dissertation in the 3rd semester
Find out what our students think:
Johanna Wellum is a recent graduate from Canada. Find out about her experience here.
Check out Johanna's blog, documenting her experience as a Strathclyde student:
Some students from the University of Windsor had a ball during our Forensic Science Summer School last year:

Faculty of Science scholarships
The University of Strathclyde's Faculty of Science has scholarship opportunities for Canadian students of up to £5,000. See here for more details.
Contact us
More information can be found on our Canada country webpage, and by contacting our representative, Melissa Cunningham, Senior International Recruitment Officer: melissa.cunningham@strath.ac.uk