Why study in the summer?
It is plain to see that in our shrinking global community it is increasingly important for young undergraduate and graduate students to take advantage of study abroad programs. Whether for personal enrichment or to meet the heightened expectations of prospective employers, a study abroad program or international internship has become a key element to optimize a student's time at school. However, credit transfers, visa issues, rigid schedules and required classes create challenges for potential study abroad students who would like to venture from their home campus. The most viable option for these travel-inclined students is to explore the multitude of summer courses that international schools offer.
In recent years, Swiss universities have begun to offer an increasingly rich variety of summer programs, many of which are geared toward international students. Taking place in June and July, summer courses fit the busy academic calendar of students. Most courses are taught in English, thereby attracting students from all over the world and allowing participants to build an international network. Additionally, many summer programs, generally lasting for three to four weeks, combine intensive and interactive courses in the classroom with company visits, creating first hand, real-world experiences in a different cultural context.
Why Switzerland?
Switzerland is not only world-famous for its delicious chocolate and tasty cheese; the eight million Swiss citizens are proud of their high-quality, world-leading education system. In fact, so many Swiss universities are ranked among the top 200 universities worldwide that 50% of all students in Switzerland can claim to attend a top institution. There are ten Cantonal public universities in Switzerland located in the country's major cities; two Federal Institutes of Technology in Zurich and Lausanne; and seven Universities of Applied Sciences situated in each region of Switzerland, all offering a wide variety of undergraduate and graduate degrees.
This strong education system is the basis for Switzerland's excellence in innovation, leading to top rankings as one of the most competitive countries from organizations such as the European Innovation Union Scoreboard and the World Economic Forum.
Located in the heart of Europe, Switzerland is also the ideal starting point to discover Europe and its diversity of cultures. Take the train, low-cost airplane carriers or rent a car, and within a couple of hours you can end up in Paris, Rome, Berlin or London (just to name a few!).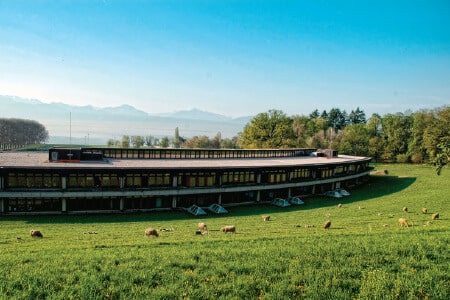 A rich variety of summer schools: From international law and human rights…
Over the last few decades, Switzerland has become a vibrant hub for international business, politics, research, innovation and culture. The Summer Courses of Swiss universities draw on these strengths and offer a wide array of subjects, from human rights, international law and governance, international business and finance, to life sciences and languages.
Given that Switzerland hosts the United Nations and many renowned international organizations such as the International Committee of the Red Cross, the World Trade Organization, and the World Economic Forum, it is no wonder why such a small country can offer students so many resources to learn. In particular, if you are interested in developing a better understanding of global and multilateral governance, international law or global health and human rights issues, the University of Geneva, the University of Lucerne and the Graduate Institute of International and Development Studies in Geneva offer enticing summer courses. If your focus is on international trade, finance and negotiation, the World Trade Institute of the University of Bern and the Graduate Institute in Geneva, provide learning modules for graduate students. Finally, anyone studying federalist systems and conflict resolution will find summer courses at the University of Fribourg.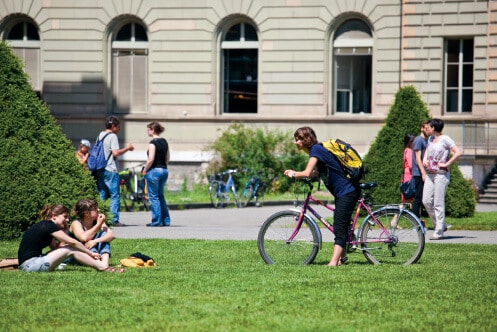 …to life sciences…
Parallel to Switzerland's strong pharmaceutical and Medtech industry, Swiss universities offer world-class research and educational opportunities in life sciences. Both the Swiss Federal School of Technology in Lausanne, EPFL, and the University of Lausanne organize intensive research training courses with hands-on lab experience for undergraduate students interested in a career in life sciences. The University of Zurich gives students the opportunity to perform independent research projects in their laboratories, and ETH Zurich through the International Biology Undergraduate Summer School. For nursing and healthcare students, the Zurich University of Applied Science offers a program to strengthen your research methodology capabilities.
…to international business.
As we work and live in a global economy, more than ever it has become crucial for business students to understand the global dimensions in areas like finance, management and marketing tools. With this in mind, Bern University of Applied Sciences offers the European Business Summer Project, a collaboration with two business schools in Spain and the Netherlands, that allows students insight into international project management or marketing by studying in three different countries. A similar joint program, the Business Europe Study Tour is offered by the University of Applied Sciences Northwestern Switzerland in collaboration with universities in Germany and France and includes a 20-day program of company and tourist visits in five different countries. Last but not least, the University of St. Gallen, one of Europe's top business schools, delves into financial and strategic decisions from a European perspective in its Summer Study Program.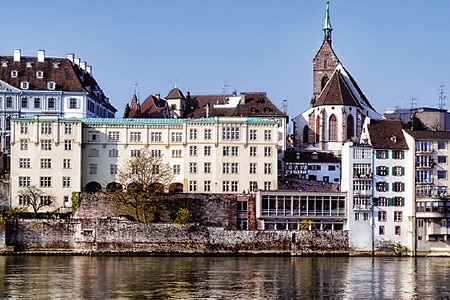 Learning French
Finally, if you are looking to go abroad to improve your foreign language skills, several Swiss universities in the French-speaking part of Switzerland, including the University of Neuchatel and Lausanne, offer not only intensive French classes at all levels, but also excursions to allow for interaction with native French speakers. For those interested in French Literature, the University of Geneva offers a course on 18th century critic literature.
Learning more about summer schools in Switzerland
There is an increasing number of studying and research opportunities for international students in Switzerland. If you are interested in learning more about a specific summer program, visit their websites and make sure that you meet the eligibility criteria and the registration deadlines. To obtain a list of summer courses at Swiss universities, you may contact Elizabeth at swissnex Boston, the Swiss Science Consulate, at Elizabeth@swissnexboston.org.
Contributed by:
Elizabeth Galvin, Lia Breunig and
Sebastien Hug
Swissnex Boston
www.swissnexboston.org
Photos courtesy of Swissnex Boston