Ireland is a beautiful island, combining contemporary modern cities with an unspoilt countryside, cityscapes steeped in history, and a rich natural habitat. Renowned for friendliness, our safe country offers the warmest of welcomes to students from all over the world.
On average, 32,000 international students register with Irish Higher Education Institutes annually. Ireland's hospitable nature, coupled with an unrivalled sense of fun, ensures your study abroad will be an unforgettable experience. Thirty-three percent of the population is under 25 years old and at any one time, there are 5,000 Canadians living in Ireland.
So, why study in Ireland?
Ireland is a friendly and safe country Lonely Planet voted Ireland one of the Top 10 Countries to Visit in 2015. "It is the real deal, its traditions are firmly intact, and the cosmopolitan, contemporary Irish are just as friendly and welcoming as their forebears were known to be. The Irish themselves are inevitably at the heart of the best the country has to offer."
English speaking country Ireland is the only English-speaking country in the Eurozone with close cultural, economic and educational links with North America and the UK.
Internationally recognized qualifications and extensive choice Students can choose from an extensive range of courses to meet their needs in colleges and universities recognized for their excellence worldwide.
Supportive learning environment Dedicated international offices work closely with academic, administrative, and specialist staff to fully support students throughout their time in Ireland
Innovative and creative culture Ireland is known for its entrepreneurial society: Eight of the world's Top 10 ICT companies and nine of the top 10 Pharmaceutical companies have their European base in Ireland.
Distinguished graduates Ireland's graduates are innovators, leaders and ambassadors for excellence all around the world. Qualifications earned and connections made in Ireland deliver a passport to success and a high rate of employability after college.
Leading global companies located in Ireland Companies that require a skilled, educated, and highly capable workforce to drive their success choose to locate in Ireland; the long list includes Google, Facebook, Pfizer, Apple, and Intel.
Gateway to Europe Ireland is a gateway to Europe. Many students who study in Ireland take time during their school holidays to visit the UK, France, Spain, Italy, and other European countries that are just a stone's throw away.
Popular Programs for Canadian students include:
Architecture
Engineering
Travel, Tourism & Hospitality
Construction Management
Renewable Energy
Business – marketing, HR, management, accounting
Social Care, Early Childhood Care & Education
Public Affairs & Policy Management
Medicine
Pharmacy
Dentistry
Research in Ireland
Ireland is making a marked and growing impact in every research field it is engaged in. Irish universities are now in the top 1% of research institutions in the world in 18 fields, spanning natural sciences, social sciences, and the humanities.
Ireland is ranked 16th in global scientific rankings for overall international scientific citations per paper, a remarkable achievement for such a small country.
Ireland – 11th (of 143 countries) in the Global Innovation Index 2014
Ireland – 9th (0f 28 countries) on Innovation Scoreboard 2014
In terms of research*:
Ireland ranks number one in the world in Nanosciences
2nd in Immunology
3rd in the world in Animal & Dairy
2nd in the world in Computer Science
5th in the world in Material Sciences
*Based on international scientific citation per paper
Source: Essential Science IndicatorsSM from Thomas Reuters
Colleges Ontario/Institutes of Technology Ireland Agreement
Since 2012, a new agreement has been in place between the Colleges of Ontario and the Institutes of Technology in Ireland which enables graduates of a two-year diploma in Ontario to study in Ireland for a further two years, receiving an honours degree upon completion. In some cases, Ontario students can earn their honours degree with just one additional year of study. This option is available across many disciplines of study. Tuition is set at a fixed sum of €7,500, students are still eligible for OSAP, and no work permit is required for up to 20 hours part-time work per week. (For more: www.ioti.ie/co)
Meet some Canadians who studied in Ireland 2014-2015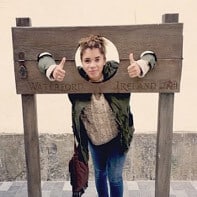 Martikka Thorne
"This past year in Ireland has opened my eyes in ways I wouldn't have imagined if I completed my undergrad degree in Canada. I've met many brilliant lecturers, riveting guest speakers, and some great friends who took me into their homes like I was a part of the family. My experience here has not only been amazing but motivated me to also pursue a masters in Ireland. I'm glad I took this opportunity, it was the best way to spend my final year."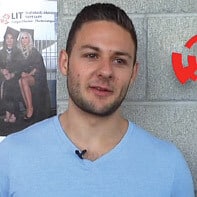 Taylor Osbourne
"My experience with the students and the lecturers has been excellent. It's really easy to integrate with the students here, I find that we get along very well. The lecturers are very helpful. You can go to them at any time if you have any questions and they're more than happy to help you."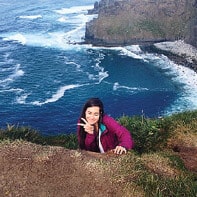 Victoria Mascarenhas
"The adventure that I have experienced in Ireland has been amazing and I encourage anyone who loves travel and other cultures to do an exchange. The people in and out of school have been so helpful and welcoming to all the international students and are always willing to help if you need anything. I hope that others seriously think about this opportunity that doesn't come often because it's completely worth it. I've had the best time and I have made so many friends that I know I will stay in touch with!"
Student Ambassadors
Education in Ireland has a number of student ambassadors who regularly post blogs about their experiences abroad. Follow their journeys: blog.educationinireland.com/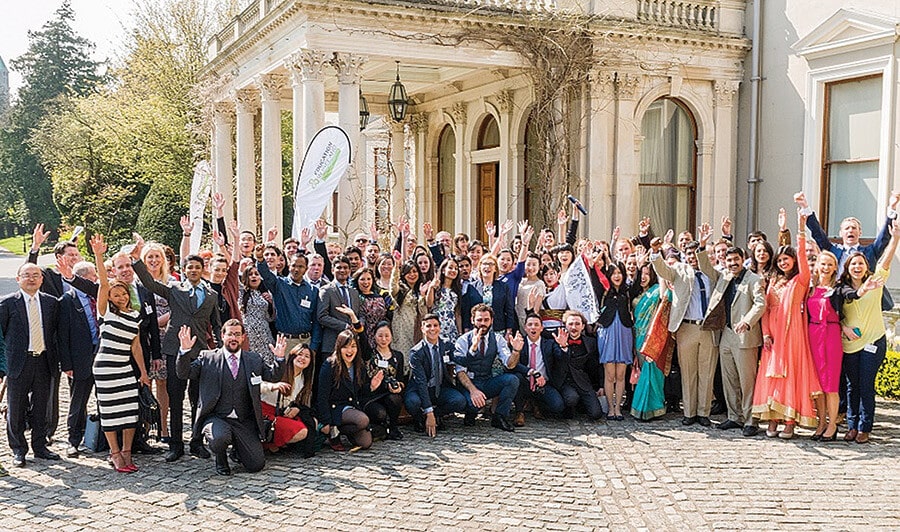 For More Info
Visit us:
www.educationinireland.com
Check out our Facebook:
www.facebook.com/educationireland.canada 
Contributed by:
Ciara Halliday, Marketing Executive
Enterprise Ireland, Canada
Student photos supplied by Enterprise Ireland