Making the Decision to Move Abroad
Gillian Tibbo had been inspired by hearing stories of her mom's study abroad trips. Her mom's "courage to pack up and move to a new country where she had no friends, no family and didn't know the language" inspired her to take the leap and start her own adventure abroad. Paris' charm and lively social scene led her to apply and accept a position at IÉSEG studying International Business.
Although Gillian had previously travelled for months at a time, the preparations were different this time. In particular, she found the process of applying for her visa a little daunting. However, with organisation and planning, she made it safely to Paris.
Starting an Adventure
Gillian quickly adapted to Parisian life. As a self-proclaimed art and music lover, Gillian greatly enjoyed the many world class (and often free) museums that the city had to offer. When she wasn't visiting galleries, Gillian enjoyed wandering around the area that she lived: "It is an absolutely beautiful location and I never get bored of strolling along the Seine, listening to the church bells and visiting my favourite little spots."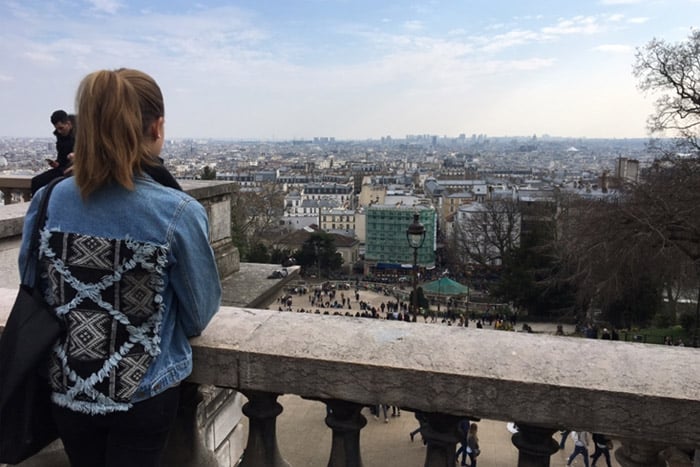 There were, of course, a few initial teething pains when Gillian moved to Paris. Adjusting to the longer days required by her master's degree, alongside learning a new language and dealing with some minor culture shock, presented a few challenges for Gillian. She found that the friendly and helpful nature of the Parisians she met helped her to work through these challenges, and ultimately have a very positive study abroad experience.
Making Connections
Alongside making several "wonderful" French friends, Gillian also became close to international students from all over the world, hailing from China, the US, Germany, Japan, Tahiti and many other countries. She credits this "diverse group of social connections" for helping her adjust to living in Paris. She is still in contact with her study abroad friends through social media and facetime.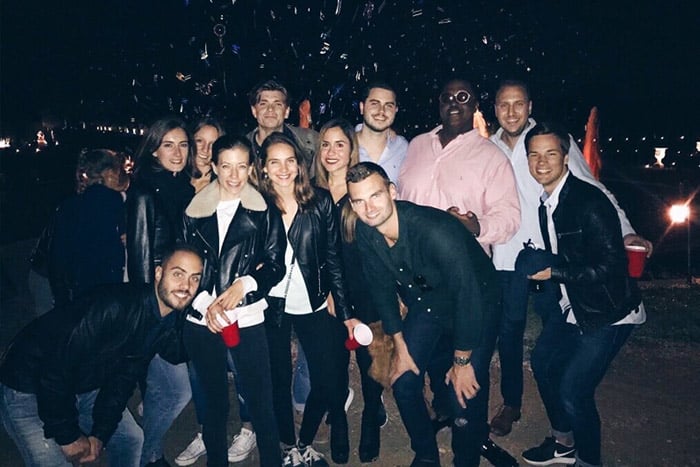 Looking Ahead
However, Gillian's study abroad trip was not just a fun experience. During her time in Paris, Gillian experienced growth both on a personal and professional front. From a personal development perspective, she describes maturing at an accelerated rate during her first few months abroad: "There is so much to learn and do, so many people with different cultures, so many elevating experiences that you can't help but grow in cultural literacy and maturity."
From a professional perspective, her study abroad experience had a transformational effect on her career: "Before moving to Paris, I was a bit unsure as to the direction of my career, but I was inclined to chose something in a creative industry where there was an opportunity to work with different nationalities. Now I am working in the fashion industry for one of the top luxury houses in the world and it all seems surreal!"
Ultimately, Gillian would recommend studying abroad to anyone who wants to experience a new culture and grow as a person: "There is so much this world has to offer, you need to get out and see it, breathe it and live it for yourself. When you travel, you open the realm of possibilities exponentially!"
Top Tips
"Make sure you stay organized and sort out your Visa early. Get ahead of the administrative tasks, especially if you are moving to France. Trust me, you need more time than you think."
"Bring something comforting from home for the times when it isn't easy and you want to teleport back."
"Connect with people beforehand and make use of things like the facebook groups, meet ups and classes because it will help ease the anxiety of the trip, especially if you don't know anyone."
Contributed by:
Megan Brickley