"Why go travel for a year when you can do that and get an education at the same time?",asked Tim Bierema as he packed up his bags for a full undergraduate degree at Liberty University, a Liberal Arts College in the USA, located in the beautiful Blue Ridge Mountains of Lynchburg, Virginia. Before going away to university, the longest that Tim had ever been away from home was just one week. Suddenly, that one week became four months for his first semester abroad.
Tim fondly recalls his campus life and the tight-knit community that he was immersed in. "It was awesome to fully take in everything and living on campus was one of those things," says Tim. He encourages others to be empathetic and overcome the fear of living with strangers because, for the most part, everyone else is in the same boat as you. Here are some of Tim's tips.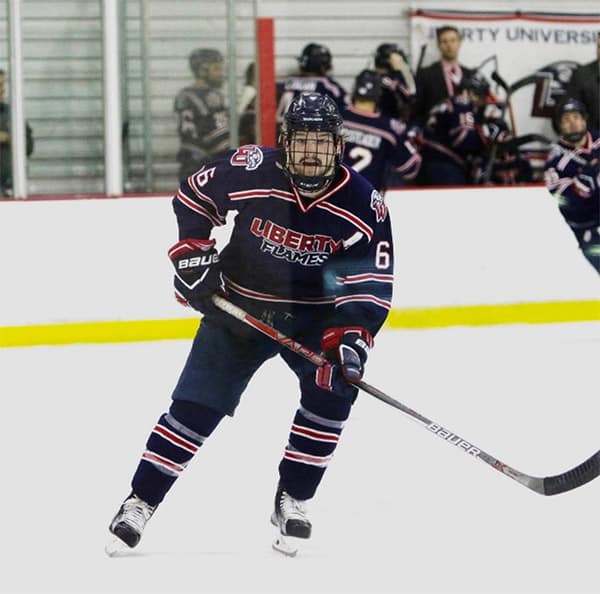 Take It All In
Life begins at the end of your comfort zone. This age-old adage holds true, especially for Tim. He fondly recalls the last-minute adventures and spontaneous experiences that contributed to an unforgettable undergrad experience. As a Canadian, Tim may not have had the easiest time in his extensive, material-heavy American History course, but through hobbies and friends, he was able to see more of the USA than he could have imagined. "Travelling abroad exceeded my expectations," he says. "It's not always the big excursions that make being abroad amazing, it's the little things…"
It's easy to get swept up in the grand scheme of things and forget to pay attention to the little, fleeting moments that fill in the crevices of your time abroad. The new environment can affect your lifestyle and habits and, as you adjust, you never know what experiences you'll have that will leave the greatest impact and the most important memories.
The Journey Never Ends…
One of the most valuable takeaways from Tim's experience abroad was the life-long friendships that he formed. Living in a social media-oriented era means that staying connected with people has never been easier. "I have friends all across the USA and Europe," says Tim. "Some of whom I feel fortunate enough to call my brothers."
For the hopeless romantics out there, Tim actually met his now wife while studying abroad! This only goes to show that you never know how every decision you make will impact your life.
Collect Amazing Memories To Share!
The connections that Tim made at his university allowed him to continue working with the school as a Canadian recruiter. "It's always cool to speak to high school students about their future," says Tim, "especially as I was in their shoes just a few years prior."
Tim's Tips For Studying Abroad
Don't be intimidated by the cost
Whether it's a scholarship, a grant, or even a job, there are many opportunities out there to help you cut those big numbers, you just have to keep looking! There are numerous bursaries and financial aid opportunities available to help you realize your dreams.
Be open
"Just because you haven't heard of a school, you should still look into it," says Tim. Expand your research because you never know what you will come across. It'll take time to find the best environment for you to thrive in, but make sure you don't limit yourself.
You can do it
It won't be easy, but trust yourself to figure it out by taking everything one step at a time.  The feeling of accomplishment afterwards is like nothing else!
Little Things Are Big Things
"Take everything in," says Tim. "The people you meet, the classes you take, where you'll be living". It's so important to indulge in the moments that build lasting memories.
Want to learn more and have an adventure of your own? Check out a Study and Go Abroad Fair near you!
Contributed by:
Hailey Marleau, TalentEgg
TalentEgg.ca is Canada's leading job board and online career resource for college and university students and recent graduates.