Hassan Ghazi knew that he wanted a change in his life. He had a yearning for exploration and experiencing something new. After researching various options, he came to a decision. He was going to pack up and move to Brno, Czech Republic for a semester. 
He had always loved the idea of studying in Europe because of the diversity of cultures. He decided on Brno because he "really liked the architectural aspect of the city of Brno. It's small and yet there is so much to do there. It also feels like the most friendly city towards foreigners as they seem very accepting, no matter where you come from." His research proved to be true –  he was warmly welcomed when he arrived. He instantly felt at home, and although there were times when he missed his family and friends in Canada, he felt like he belonged.
Ready, Set, Wait…
As excited as Hassan was for his adventure aboard, there was some hesitation and worries. Moving to a new country alone is a big change for anyone, but it was especially frightening for Hassan. He admits: "Believe it or not, this was the first time I was travelling or planning on living alone, and at first it was pretty scary. It took me a lot of mental and physical preparations to finally reach a point where I was ready to take off and live alone. Learning how to cook, to do the laundry properly – the basic stuff that you don't really think that much about when you're at home living with your parents."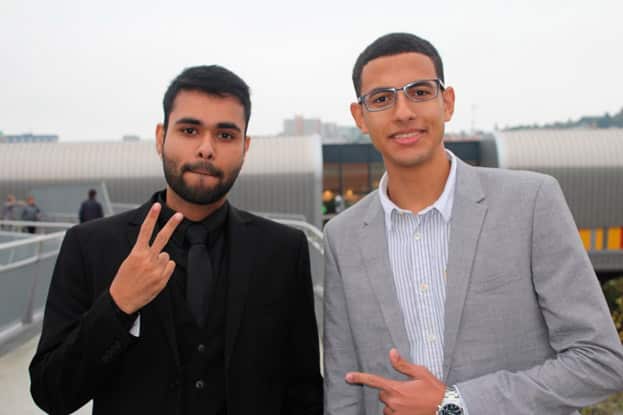 Despite his fears, Hassan followed through with his plan, and it's been the best decision he has made. When he arrived in Brno, he had accommodations set up in a two-bedroom apartment which he shared with a student from the UK. His roommate was in his program. This gave them an initial mutual interest and allowed for some very convenient study sessions. Hassan loved the apartment, particularly the location. It was close to the city center, allowing Hassan to be close and accessible to everything.
Community Culture
As Hassan had expected from his research, the classes were very similar to his classes in Canada. He did notice smaller classes, which was a great benefit. Another great aspect about his time at Masaryk University was the friendliness and approachability of his professors and classmates. Hassan recounts: "I have made a lot of friends in Brno, from classmates to roommates and even professors – everyone has a friendly vibe to them and no one is ever left behind."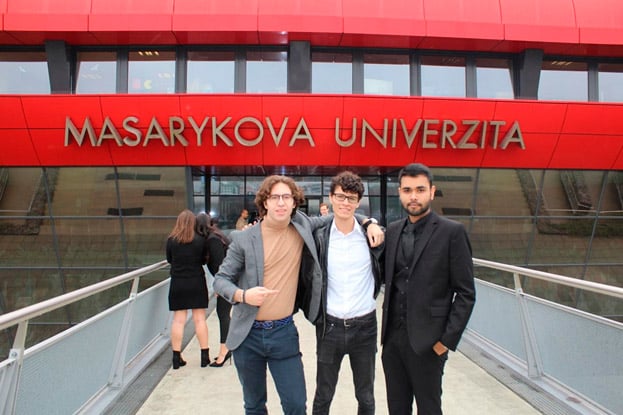 Hassan has continued to keep in contact with the friends he made overseas. He uses social media to keep in touch and stay updated with everyone's life. It is easy to stay connected when they appear on your Instagram feed or their birthday pops up on your Facebook page. Hassan loves having friends from different cultures. Gaining new cultural experiences was the main influence from travelling.
"My favourite part is how I am able to teach them about my culture and how I can learn so much from theirs – it really shows how different and, yet similar, human beings really are. We are all one of the same even though we might have different ways of living our lives."
Advice to Students
Hassan had an unforgettable experience with studying abroad and he encourages other students to do the same. Hassan believes that "no matter what your major, gender, ethnic background, or interests, studying in a foreign country can benefit you personally, academically, and professionally. You will always learn something new that will help you better your career." Despite beliefs that only people who have travelled or enjoy travelling should explore studying overseas, there is value for everyone. It is an experience that you cannot replicate and it will provide you with new skills, new connections, and a new outlook on life and different cultures. It is an experience that is hard to regret and impossible to forget.
Top 3 Tips
Think about what you want in a place where you'll be spending your time in. Even if it's for a short duration, you don't want a bad experience, especially when you're away from home.
Make sure your time management skills are on point and if they aren't then work on them!
Don't stress the small stuff! It's never worth it.
Contributed by
Marlaina Lanese, TalentEgg
TalentEgg.ca is Canada's leading job board and online career resource for college and university students and recent graduates.