Through the Eyes of an International Intern
When you start talking about your plans to go to South Africa, you will hear different points of view from many people. But like any other place, the best way to judge is to see it for yourself. South Africa is a beautiful country with beautiful landscapes and a variety of people from different nationalities.
You can do so many things in Cape Town: from whale watching, shark-cage diving, winery visiting; to cultural explorations on Robben Island, Cape Pont, or Bo Kaap; and extreme sports of various genres. There are countless activities and something for everyone, all of the time.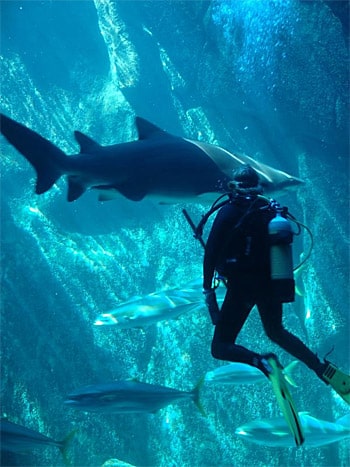 And that's just one of the great things about Cape Town. Even though you are choosing to work here during your study, work experience, or gap year, you realize that there are so many things to explore. There are a lot of museums for the history and culture enthusiast as well as nice clubs if you like to dance; or you can watch different sports in the wealth of bars in the city or eat top-class food in any of our many restaurants.
And we can't forget about our world-famous Table Mountain – once you are here, you have to climb to the top. And the views are incredible as you can see the whole city and all the way up the coast to where two oceans – the Atlantic and Indian – meet.
There are also many stunning beaches, which makes surfing a very popular sport. South Africans have developed a large beach, sun and sea culture and the country attracts people from around the world who also enjoy the ocean playground. It also lends itself to unforgettable sunrises and sunsets. Truly breathtaking.
Students coming to South Africa to do an internship gain vital work experience on an international level. In Cape Town there are many companies eager to work with international students and provide work placements in such fields as Marketing, Law, Tourism, Accounting, Communication, and Event Management – the opportunities are boundless.
You can also opt to work on a volunteering project. You will get the chance to work closer with the local community, or with, for example, injured animals or conservation projects. There are many organizations who invite students to help them with volunteering work, so you can be more than a tourist. Most students want to combine these experiences with some form of travel and that's when gap year traveling through South Africa becomes very popular.
If you do all your planning with a professional work-placement agency, they will communicate for you with the company and also make sure that you as an intern will enjoy your stay in Cape Town, 24/7. Arrangements like accommodations, any visas required, regular social meetings, and activities like tours and trips are all taken care of, too. As an intern or volunteer you will be introduced to other international students and will live together in student houses, optimizing your experience abroad.
So whether you visit Cape Town as an intern or volunteer, don't leave without doing some exploring in and round the city as well as through South Africa to see more of the nature on offer and the different cultures that make up this land. Explore the "Garden Route" (an area of coast line that resembles a garden because it is so green, lush and full of adventure) or go on an adventure tour and see Durban, Swaziland, Kruger National Park and Johannesburg.
Enrich yourself and start your internship or volunteer program in Cape Town and enjoy the beauty and spirit of South Africa.
Contributed by:
Richard Rubenstein
Kickstart
richard@kickstart.co.za
www.kickstart.co.za