Your first few years of university can be a bit of a whirlwind, full of change and new experiences.
However, you may be focusing so much on the present that you hardly have time to think about your future. University is not a time to forget about the real world – you still need to make time to plan for your future, such as deciding whether you want to pursue post-graduate studies.
An undergraduate degree equips you with fundamental knowledge in a particular subject, but a graduate degree will allow you to specialize in your field and, by extension, can make you a more attractive candidate in the job market.
If you choose to attain additional qualifications in your field, you will demonstrate your dedication to that area of study and your willingness to go the extra mile. Graduate school is a big decision, so don't wait until the summer before graduation to think about it.
Here are five things you can do during your undergraduate degree to prepare yourself for graduate school.
1. Set Goals and Assess Your Interests
Getting into graduate school is not an impossible feat; however, it does require dedication and hard work. You have to be organized, and you need to start planning early on.
It's a good idea to take an hour or two out each week during the first year of your undergraduate degree to simply look through the websites for different graduate programs. Doing this in your first year can help you get used to the terminology used in academic settings. And, since you just went through a similar process to apply for your undergraduate degree, details of the application process should be fresh in your mind. Since the deadline is so far off, you can spend your time becoming comfortable with your graduate school prospects. Lastly, first year is when you really start to get in touch with your academic interests. This is when you might stumble upon a brand new subject that captures your heart and your academic interest that you may wish to pursue in graduate school.
You should solidify your preferred topic of study early on in your undergraduate experience. You can do this by actively engaging in your courses and keeping a sharp eye on what you excel in because by second year you should be decided in your degree stream. With each passing year it becomes more difficult to readjust your degree stream without also re-adjusting your intended graduation year, so decide on your academic focus early on.
Furthermore, make sure you keep a timeline of what you want to accomplish while you familiarize yourself with programs – this is where goal setting comes in handy. Set goals like 'make a list of first choice graduate programs by December' or 'talk to your academic advisor in the Fall and Winter semester to discuss your current progress.' Goals will keep you motivated while you are on the hunt for your best grad school.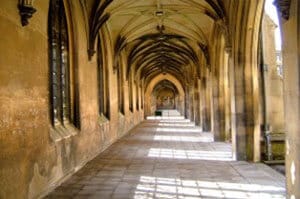 2. Research
Aim to start your grad school research by the second semester of your first year. There are a lot of graduate programs out there, so you'll want to start early. If you start your research at the end of your third year like most students, you could miss out on a great program. Always ensure that you're making the most of your available resources, too. Conduct your general research online but do not forget to refer to university studies, magazines, and newspapers to find schools that interest you.
Your best resource, though, is going to be students, current and alumni, from whatever program that interests you. Start a conversation with them over LinkedIn or email if possible and ask them any questions you have. Do not forget about your own university or academic advisors either. Every school wants successful graduates so your current institution would likely be happy to help you explore grad school options.
Remember: Some students take a little longer to decide if their stream of study is for them, or if graduate school fits their career goals. If this sounds like you, it's ok! This is not a decision to be taken lightly, so take as much time as you need to decide.
3. Explore
Once you've narrowed down your options to a handful of universities, make plans to visit each one (if possible). There is no better way to tell if you will fit in on a campus than by actually being there. Picking out your ideal schools by the end of second year will give you more time to visit each one. If you're too busy during the academic year, try to go somewhere during each school vacation. Reading Week is an ideal time to travel within Canada since many universities' weeks off coincide.
Unfortunately, due to personal funding issues or a lack of time (or if you are choosing a grad school abroad) you might not be able to visit every single school that you're considering. If that is the case, you can still take several steps to 'explore' those schools. For instance, you could arrange a Skype interview with a professor in your intended faculty or connect with a student who can give you a virtual campus tour. Never underestimate the value of speaking with a current grad student because he or she is more likely to give you a very accurate view of how the university functions.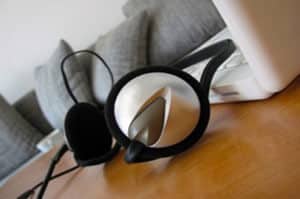 4. Share
By the end of your second year you should start mentioning your prospective schools to select professors. Speak with your professors often, particularly the ones from whom you will be requesting reference letters. If you're not sure who to approach, look to those who have helped you throughout your university career and who work in your prospective field. Bring up your plans and goals whenever it seems to be appropriate and visit their office hours. Also, make sure you speak openly with your friends and family about your dreams – they can be great sources of support and encouragement.
5. Save
It's no secret that graduate school can be expensive. Take steps at the beginning of your undergraduate degree to save money for your future plans. To do this, you should set up a separate savings account that will only contain money meant for graduate school. Also, consider applying for scholarships and bursaries. The federal government keeps an extensive compilation of scholarships online while other opportunities can easily be found on university websites. For instance there is the Canada Graduate Scholarships-Master's Program, which offers scholarships for students interested in science and arts programs. There are also a number of scholarships available for students to study a postgrad program abroad.
Graduate school can be intimidating, but when you have a plan, the application process becomes a lot less stressful. Remember to enjoy the process, because in the end, grad school should be another experience that enriches your life.
Contributed by:
TalentEgg.ca is Canada's leading job board and online career resource for college and university students and recent graduates.