Are you looking for a job? As we all know, the pandemic has changed our world in so many ways, including where we work (home vs office) and how we search for jobs. Although many people still love the option of remote working, it can make it harder to connect with people. In this article we will discuss how to effectively network for jobs.
Job Networking
In a nutshell, job networking involves meeting new people who are in the same profession or industry, and have similar interests to you. Networking gives you an opportunity to bounce ideas off another person and learn from them.
Benefits of Job Networking
Here are some ways in which job networking will benefit you:
Develop business connections
Find inspiration
Be visible
Access job opportunities
Build self-confidence
Learn different approaches
Get answers to your questions
Build lasting relationships
Benefit from positive health effects
Follow your dreams
Develop business connections
Connecting with others in the same profession or industry will give you opportunities to share ideas, share solutions to problems, and show off your expertise. Through job networking, you may even make lifelong friends.
Find inspiration
We all need a little inspiration sometimes, and you can find this through job networking.
Through sharing goals, challenges, experiences, and other ideas you will gain a new perspective. You'll also be able to give advice to others and, because of this, it's likely people will see you as reliable and knowledgeable.
Be visible
Standing out from the crowd isn't a case of just showing up for every event. Instead, it's about showing others you can be reliable and trustworthy. You want to become a familiar face and someone who others recognize. This will help you when you're looking for new job opportunities.
Access job opportunities
Networking will give you a 'foot in the door' and ensure that you find out about any job openings that you may not find out about otherwise or that might not even be advertised yet.  People who know you will likely refer you for any relevant new positions. This also gives you an opportunity to grow personally, or to advance your career.
Build self-confidence
Job networking develops your social skills, boosts your confidence, and helps you to become more comfortable talking to new people. Developing people skills will ultimately help strengthen your professional and personal relationships.
Learn different approaches
Networking provides an opportunity to think outside the box. Someone in your network of people may offer a different solution to a problem that you haven't thought about. Asking those in your network for advice and opinions will help build trust, as well as help develop long-term relationships.
Get answers to your questions
There are no stupid questions. Networking gives you an opportunity to ask industry related questions which could boost your knowledge on business trends, industry tips, or new technology. Asking questions shows you are engaged, and could give you an advantage over your competition.
Build lasting relationships
As you network, you'll meet people with like-minded goals and ideas. This gives you a chance to get to know people in your industry, build lasting friendships, and you can mutually support each other on a personal and professional level.
Benefit from positive health effects
Building positive relationships through networking helps your mental and physical health. The opportunity to give advice or help others succeed will give you an emotional boost. Also, good communication and teamwork will help your networking options.
Follow your dreams
Networking is a way to land internships, apprenticeships, and to meet people who are hiring for your dream job. It will ensure you to hear about new job opportunities and it will help your network refer you to hiring managers. It's important to clearly communicate to your network what you're looking for and what you can bring to a new position.
How to Network for Jobs
The pandemic has changed job networking, and it's now important to embrace virtual networking as well as in-person. Here are some tips to help you succeed in your job search.
Decide what networking style is best for you
Know the "rules" of professional networking
Effectively use social media to network
Practice networking in your workplace
Offer to help
Be consistent
Always follow-up
Decide what networking style is best for you
We are all different and networking styles are not one size fits all. Introverts connect differently than extroverts. The best way to network is to be confident and comfortable when you're reaching out to new people.
Know the "rules" of professional networking
Rule #1: Never openly ask for an interview.
The best approach is to learn more about the company, ask questions, get a sense about the employees and work atmosphere. This will help you decide whether or not the company is the right fit for you.
Rule #2: Never ask for a job.
As you make connections with new people and previous connections, let them know about the type of job and role you're looking for. Generally, they'll be more than happy to let you know about potential job opportunities.
Effectively use social media to network
Social media isn't just scrolling through a feed looking at pictures, recipes, ads, and other entertaining content. Social media is an essential place to network; it's all about connecting with people.
LinkedIn is the best place to network. You can search by various factors including company or job title, and then reach out to professionals at those companies to connect with them.
Practice networking in your workplace
Networking in your current workplace can help you learn and grow in your current job role, as well as prepare you for your next job.
Offer to help out
Volunteering is another great way to meet new people, and to bond through common interests, tasks, and goals. Just a reminder that networking is a two way street, so be thankful when someone helps you and find ways to help others in return.
Be consistent
Networking is all about showing others you can be consistent. Be willing to get out of your comfort zone, connect with others, and learn something new daily.
Always follow up
Be sure to always follow up after meeting someone new. Send a personalized message through LinkedIn asking the person to stay in touch. Comment on posts occasionally, and share valuable career information. Sometimes, simply touching base to see how someone is doing is all you need to do.
Job networking is an essential component of finding the right job. Even before you're looking for a job, be bold and build connections so that when that perfect job comes along, you'll already have a network of people ready to put in a good word for you.
---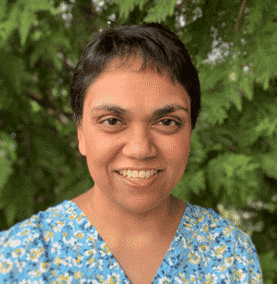 Katie Meyers is an SEO Specialist at SEO Design Chicago. Before joining the SEO Design Chicago team, she interned for them, as well as interned as a Content Writer at HZD Creates. Katie is from Washington State and has an AA and a Social Media Marketing Certificate.