The age of AI is upon us. On the one hand, we humans tend to love our little helpers like smart vacuum cleaners and home assistants and attribute human traits and qualities to them. But, on the other hand, the same AI that serves us today could be responsible for you losing your job just a decade later.
With that in mind, it is essential to future proof your career as much as possible and make it able to resist the tremendous advancements in the fields of artificial intelligence and automation. Here is what you can do to make your career as resistant to the new technologies as possible.
Different predictions everywhere
Tech enthusiasts claim that AI will create more new jobs than it will take away, while other reports, such as this one from  McKinsey, predict that as many as 70 million jobs in the U.S. could be impacted by automation by 2030. Some areas, such as customer retention, are already dominated by AI, and it seems others will follow soon.
One thing is certain: AI and machine learning (ML) are changing our way of life in more ways than the invention of the PC or the rise of the internet. That is why you should know what qualities you can bring to the table and offer something unique that no machine will be able to learn or replicate any time soon.
Emotional Intelligence
While machines are getting better at performing tedious and manual tasks, they won't mimic our emotional intelligence that easily. EQ or emotional quotient, also referred to as emotional intelligence, is used to measure your ability to understand other people, what motivates them, and how to work cooperatively with them.
This is where the human touch comes into play. People prefer interaction with other humans. We depend on each other for help, support, and companionship. Now more than ever, EQ is being recognized as equally or more valuable than IQ to long-term success.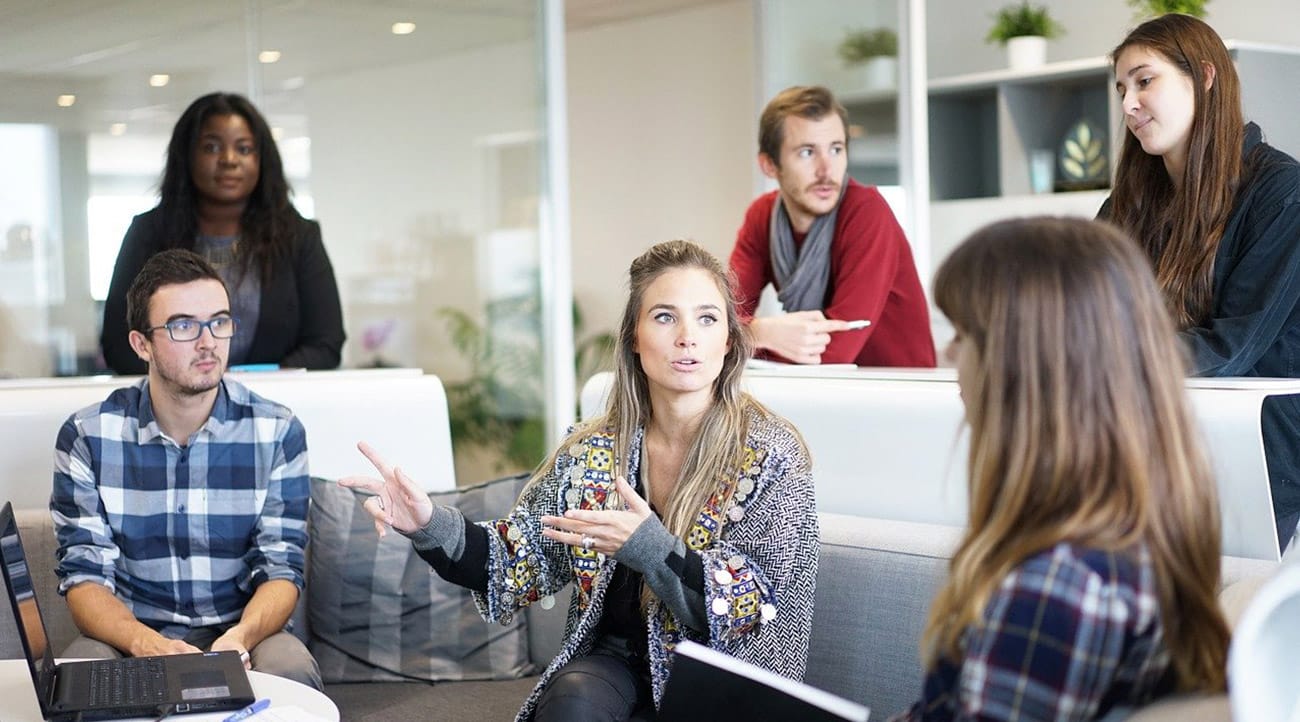 Problem-solving skills
Unlike technology, which comes and goes, creative problem solving is always in high demand. Problem-solving skills involve redefining problems and opportunities, coming up with new approaches, and taking action.
All signs point to professions requiring creative problem-solving as being less likely to be impacted by automation. Beyond problem-solving, creativity itself is another distinctly human trait that will continue to benefit you in the short and long-term.
High adaptive abilities
If your job today is doing something algorithmic and reproducible, your role will eventually go away. This impacts industries such as legal, medical, hospitality, food service, manufacturing, and others.
At the same time, the top 5 new jobs created thanks to the advancements in AI are AI Architect, AI Product Manager, Data Scientist, AI Technology Software Engineer, and AI Ethicists.
If your position is at risk of being endangered, try to be proactive and make yourself irreplaceable. For instance, be the person who suggests improvements. Be the one who makes sure that AI works. Expand your niche and your expertise. Make yourself a vital asset.
Proactivity
While machines still depend on humans for upgrades and advances, we humans can and should do what we always do – grow, expand into higher-value areas, and maintain a close relationship with the business.
As a human, it is your responsibility to be able to recognize when you should reject tradition and when it is time to adopt an innovation. Curiosity and flexibility have always been significant, but they are exponentially more critical in the age of AI.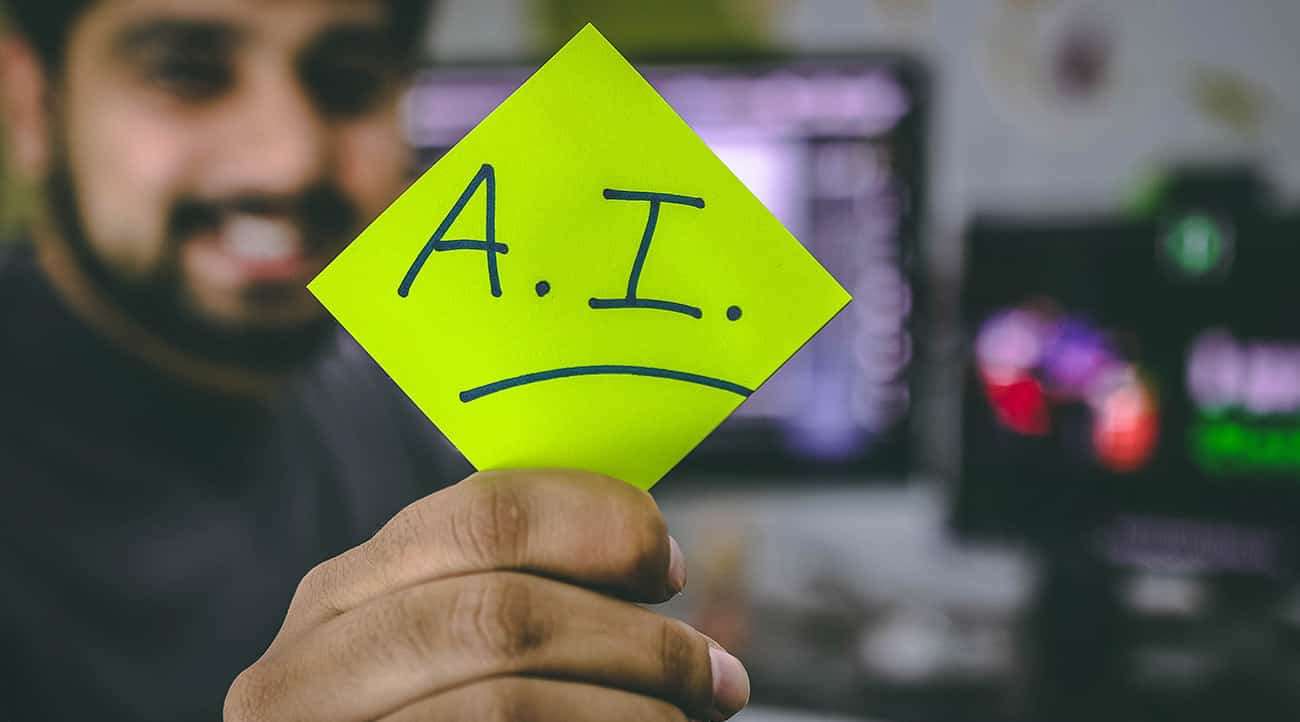 Some stats for you
According to the doomsayers, these are the professions that are the most likely to be replaced by AI in the near future:
Data Entry Keyers
Library Technicians
New Accounts Clerks
Photographic Process Workers and Processing Machine Operators
Tax Preparers
Cargo and Freight Agents
Watch Repairers
Insurance Underwriters
Mathematical Technicians
Sewers
Title Examiners, Abstractors, and Searchers
Telemarketers
So, treat these jobs as stepping stones that will provide you with some skills that you will be able to use later in your career.
On the other hand, these are the professions that are considered the safest from our robot overlords:
 Recreational Therapists
 First-Line Supervisors of Mechanics, Installers, and Repairers
 Emergency Management Directors
 Mental Health and Substance Abuse Social Workers
 Audiologists
 Occupational Therapists
 Orthotists and Prosthetists
 Healthcare Social Workers
If you are just choosing your career, try to select one of those. As you can see, these areas of expertise seem to have one thing in common – they all demand the human touch and an ability to comprehend another human being on a deeper, more personal level.
Soft vs. hard skills
As automation is gaining more and more popularity, it is becoming increasingly apparent that we, as people, will have to finely tune our soft skills while changing and replacing the hard ones.
Hard skills or the ones you learn at university or work that are career-specific will still be essential, but they will be in constant flux. This may mean undertaking a second degree or participating in ongoing training at work.
Meanwhile, the soft skills, i.e., the abilities we have to relate to other people, communicate or empathize, will remain as valuable as they ever were or even gain more value. You should work on developing those skills since they are the ones that make you easy to work with and make employers want to hire you.
Conclusion
All things considered, AI will make us more efficient, but the workplace still very much values the human touch.
In fact, according to an Adobe study, 70 percent of American office workers believe that face-to-face contact is required to do their jobs well. Almost 80 percent believe that the successful workers of the future will excel at collaboration. We all have the opportunity to continue to hone our uniquely human skill sets that machines will not demonstrate.
AI will not replace humans any time soon. But it will automate menial and redundant tasks, and that's a good thing as it will free up time for humans to do more meaningful work.
Contributed by:Michael Deane
Michael has been working in marketing for almost a decade and has worked with a huge range of clients, which has made him knowledgeable on many different subjects. He has recently rediscovered a passion for writing and hopes to make it a daily habit. You can read more of Michael's work at Qeedle.