Do you change your wardrobe in-between seasons? Well, just like how you might change from summer to fall clothes, your resume is something that needs the occasional revamping to keep it up to date!
With the new school year and fall recruitment coming up, it's the perfect time to make changes to your resume. Here are our top tips on how you can revamp your resume to make sure that it's the best reflection of you!
1) Make it one page
Hiring managers have very limited time to look through each resume, and usually will never make it to the second page. You're much better off keeping your sections shorter and more impactful. Focus on your skills and relevant experiences that cater to the job you're applying for.
2) Avoid filler words
To help you cut down your resume without having to remove important information about yourself, reread your sections to see if you have filler words you can remove.
Filler words are vague, and applicable to anyone – when not substantiated, they really weaken your resume. For example, remove things like "team player", "hardworking", and "results-driven". You're much better off to replace these phrases with actual examples, or things that you have accomplished.
3) Write in Active Voice
Writing in a passive voice lengthens your resume, and doesn't add anything to it, so to cut down on space, change it! Here is example of passive voice vs. active voice:
"Ensured reports were updated everyday" (passive)
"Updated reports everyday" (active)
Do you see how much more concise it is to use an active voice? An interesting way to help you identify places where you've used passive voice is to add the words "by zombies" to the end of the sentence. If it makes sense with this addition, it is in passive voice! If not, you're in active voice! Seriously – try it yourself!
4) Quantify your accomplishments
Sure, there's nothing wrong with saying that you "helped customers find items", but this statement can be much more impactful if you add clear numbers and figures to it! "Helped an average of 10 customers per day find items" creates a stronger mental image, and makes your achievements much more tangible to recruiters. Remember, the purpose of your "experience" section is to show recruiters how you were able to make a personal impact on a task!
Add numbers wherever you can, whether it's a specific number of reports you filed, or the number of people you led on a team.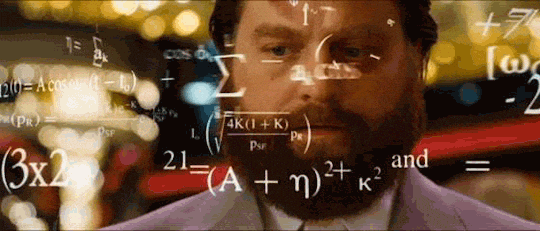 5) Use Impact words
Similar to quantifying your accomplishments, impact words are great to have on your resume because they describe your achievements in a much more dynamic way and catch recruiters' attention. Words like "managed", "created", and "spearheaded" are great ways to show strong involvement with a team or project. Moreover, words that show how you changed something, such as "improved", "modernized", or "redesigned" can show measurable progress, and are best used with numerical statistics!
Impact words also help make your resume more skimmable to recruiters because they stand out and create a more vibrant mental image of you as a candidate.
6) Omit irrelevant information/experience
It may be annoying to hear, but yes… you have to tailor your resume to each position that you're applying for. You wouldn't want to use the same resume to apply for a job in retail as you would for a job in finance, because recruiters for these positions are looking for very different skills and experience.
Critically read through your resume to see if what you have written down highlights an applicable skill or experience for the position you're applying for. If not, get rid of it and replace it with something else, or add more information to another relevant section. Read our advice on creating a Master Resume so you can easily pull experiences that suit each job.
7) Delete your "objective" section
Just delete it. Everyone knows why you're applying for the job… it's to get the job! You're much better off using that space instead to add detail to relevant sections to give recruiters a bigger picture of who you really are! Alternatively, you could use this space to provide a professional summary or a small introduction about yourself.
8) Reduce your margins if needed
Making your margins smaller can be a great way to make your resume appear shorter! If it's just over 1 page long, play around with your margins a little bit to fit more text onto one page. Just make sure that your text isn't too close to the edges so that it's printable!
9) Add your LinkedIn profile
Your LinkedIn profile is basically just a digital, longer, and more in-depth version of your resume where you can talk about any accomplishments or experiences you want! This is a great thing to have on your resume, and makes it much easier for recruiters to get a better look at who you are. Since your resume will also likely be looked at digitally, why not hyperlink your LinkedIn page so that it's even easier for recruiters to get to?
10) Format your resume based on your position
Many business positions won't even look at a resume if it's not formatted in their preferred style! But when applying for a position as a graphic designer you want your resume to be unique and complement your portfolio. There's no definite guide to how you should format your resume, but make sure it's appropriate for the position you're applying for. When in doubt, it's a great idea to contact the company that you're applying for and ask if they have a specific preference for how to format your resume – bonus, you may have made a new connection here too!
Now that your resume has been tweaked and is as ready for recruitment as you are, it's time to start applying for positions! Happy hunting, students and grads!
Contributed by:
Hailey Marleau, TalentEgg.ca
TalentEgg.ca is Canada's leading job board and online career resource for college and university students and recent graduates.