Holidaymakers are going to have to get creative this summer, as it looks likely that international travel will be restricted because of the Covid-19 pandemic. But that doesn't have to stop you visiting Europe's most famous and popular landmarks thanks to virtual online tours and interactive 360-degree technologies. We've handpicked some of the most exciting European adventures you can go on from the comfort of your living room.
The Colosseum, Rome, Italy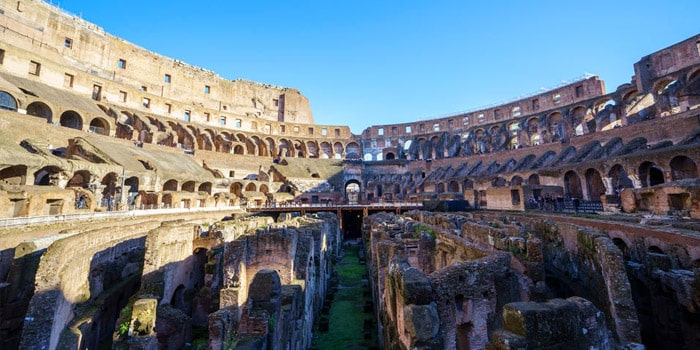 The Colosseum in Rome is indeed colossal. At the height of the empire, it held 80,000 spectators who turned up to watch gladiators fight and see famous battles recreated. The English language tour of the Colosseum has photos, videos and a fully interactive chat function. An expert guide will show you where the gladiators lived, performed and died as well as the mysterious complex beneath the stadium.
Link: www.getyourguide.co.uk/rome-l33/rome-virtual-tour-of-ancient-rom…
The Acropolis, Athens, Greece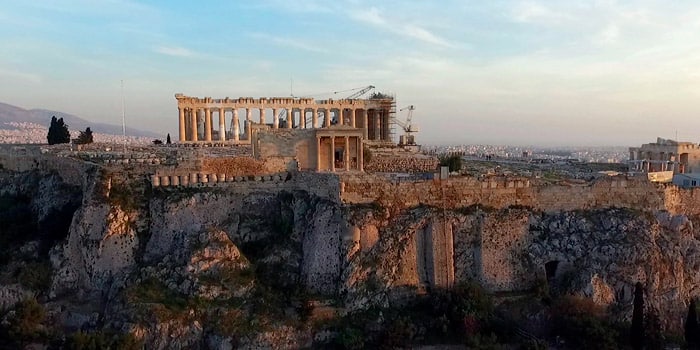 Standing proud on the cliffs above Athens is the Acropolis, a collection of ancient buildings which includes the mighty Parthenon, a symbol of power and democracy built over 2,400 years ago. Even if Greece remains closed off to tourists, you can still explore this iconic landmark with videos that give you amazing access both from the ground and from above.
Links:www.yougoculture.com/virtual-tour/athens/myth/acropolis
The Louvre, Paris, France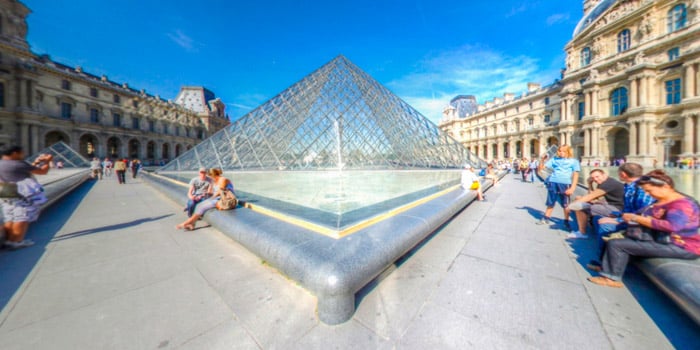 The Louvre is the world's largest art museum. It has an impressive collection of work from ancient civilisations right up to the 1800s. Check out Leonardo da Vinci's 'Mona Lisa' along with 38,000 other items on permanent display with a virtual tour of the galleries inside, or see its grand glass pyramid up close with the outside tour.
Links:
www.louvre.fr/en/visites-en-ligne
www.youvisit.com/tour/louvremuseum
Stonehenge, Wiltshire, UK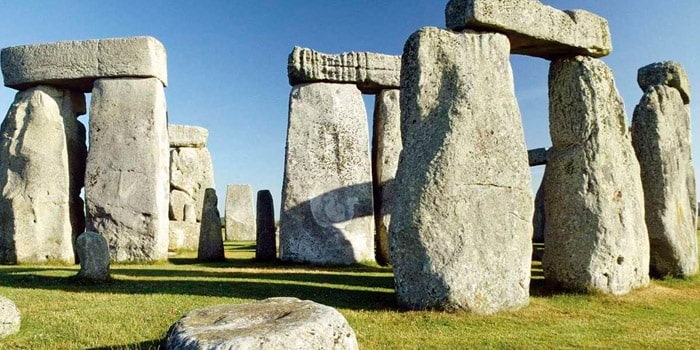 Stonehenge may well be one of the world's most famous prehistoric monuments. The stone circle was built in stages, beginning 5,000 years ago and it's precise function continues to divide historians and archaeologists. You can visit this dramatic World Heritage Site remotely, either by taking the interactive 360-degree tour or by using 'Skyscape' to enjoy the view from within the stone circle in real-time.
Links:
www.english-heritage.org.uk/visit/places/stonehenge/history-and-…
The Uffizi, Florence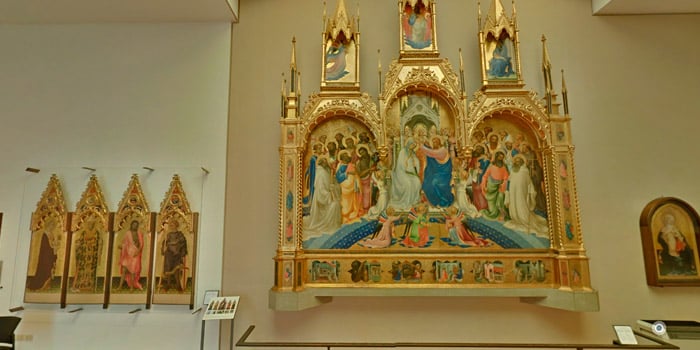 Tour halls full of Renaissance masterpieces by Canaletto, Botticelli and Titian in the Uffizi Gallery. The paintings it contains used to all be owned by one family, the mighty Medicis, but were given to the City of Florence when the family bloodline ended. This virtual tour of the whole building offers a 360 glimpse into every room, complete with fascinating background descriptions of the works and how to identify them.
Link:
www.virtualuffizi.com/map-%26-virtual-tour.html
Giant's Causeway, Northern Ireland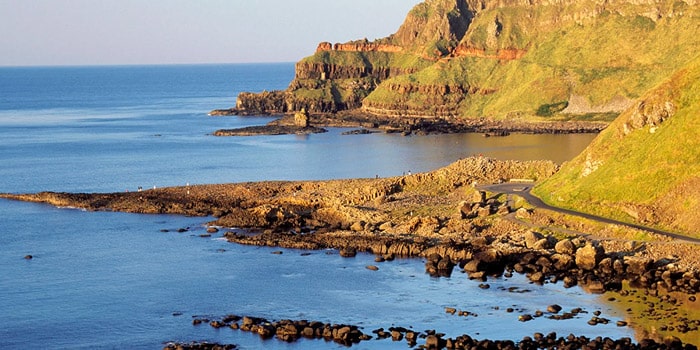 You can take a virtual trip to the dramatic coast of Northern Ireland where much of 'Game of Thrones' was filmed. There is a 360-degree tour available of the geometric basalt columns of Giant's Causeway. You can even see the panorama at sunset for a romantic getaway at home.
Link:
www.nationaltrust.org.uk/giants-causeway/features/take-a-virtual…
The Palace of Versailles, Paris, France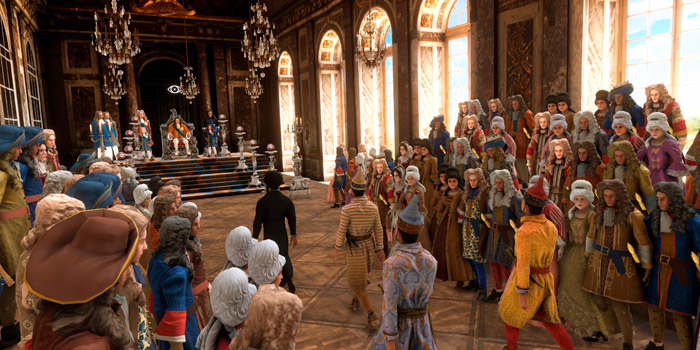 You can now walk the lavish halls and corridors of the Palace of Versailles, getting up close and personal with the French kings and queens who lived there. 'Experience Versailles' is both educational and entertaining, featuring VR experiences of key events and moments in history, including interactive elements.
Links:
store.steampowered.com/app/788540/Vivez_Versailles/
The Sagrada Familia, Barcelona, Spain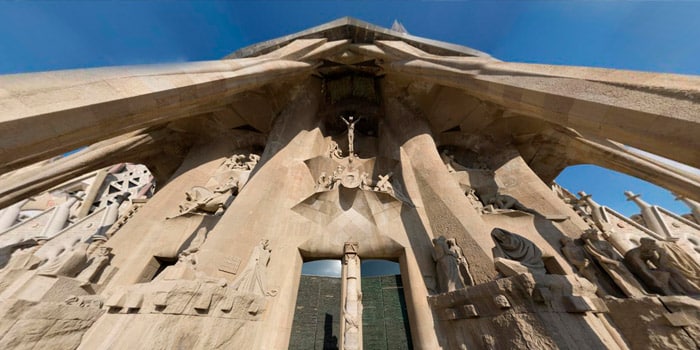 The immense and ongoing project of architect Antoni Gaudí, the Basilica Sagrada Familia has been under construction for five generations. The first stone was laid 135 years ago and it is projected to be finished in 2026. In the meantime, you can take dazzling 360-degree tours of 10 different areas of the site.
Link:
sagradafamilia.org/visita-virtual
Neuschwanstein Castle, Germany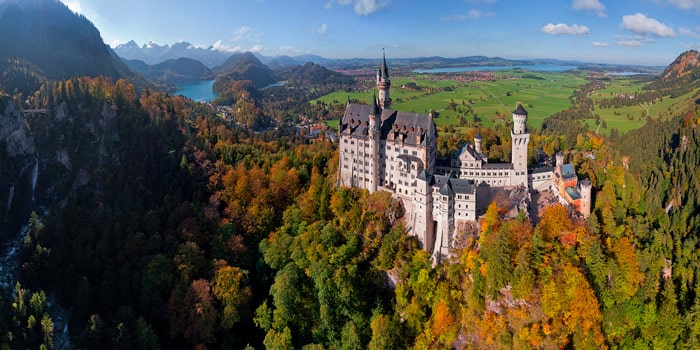 Thanks to Walt Disney, who was rumoured to have been inspired by it, Neuschwanstein Castle in Germany is perhaps the most famous fairytale castle in the world. The castle's name literally translates as Swan Stone Castle and it is one of the most visited attractions in Germany. Now you can soar over the fortress with a birds-eye-view.
Links:
www.airpano.com/360photo/Neuschwanstein-Germany-Virtual-Tour/
Canals, Amsterdam, Netherlands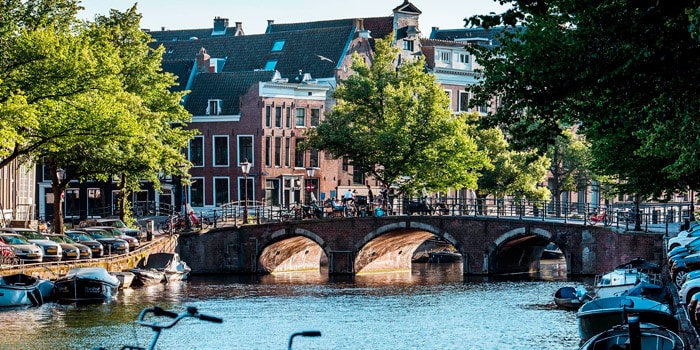 Even while in lockdown, you can still take a calming jaunt down Amsterdam's beautiful canals. There are 165 charming waterways which have wound their way through the city for over 400 years and they are the perfect introduction to its unique history and culture.
Links:
www.youtube.com/watch?v=XBjsMYVzhKU
www.iamsterdam.com/en/see-and-do/things-to-do/canal-cruising/tak…
So what are you waiting for? Take your friends and family with you to discover all that Europe has to offer, from afar!