By Megan Brickley
Your study abroad trip will be one of the most exciting times of your life. However, when you return to Canada, it can feel like a blur of faces and experiences that can easily be forgotten in the daily grind of being back at school.
Keepsakes you have made and collected on the trip will allow you to look back on the memories for years to come. Here are some ideas:
Take Good Photos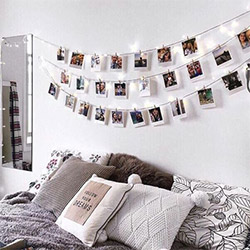 You do not have to be a professional photographer to take great photos. Take time to research and invest in a good quality camera, and read articles and watch tutorials on how to improve your photography skills. When you get home, you could print these photos polaroid style and hang them in your room, or you could make your Instagram photos into a book for you to keep.
Travel Journaling
My roommate made me a scrapbook at the end of my time studying in the UK, which I am constantly looking back over. It's full of photos of us, funny memories, quotes and pictures from our favourite movies and books, as well as lots of little keepsakes, like ticket stubs from our weekend trips and loyalty cards from our favourite coffee shops.
Become a collector: collect train tickets, little notes from friends, tea bag tags and postcards. You can use washi tape to stick them down, with calligraphy and drawings to decorate.
One Second A Day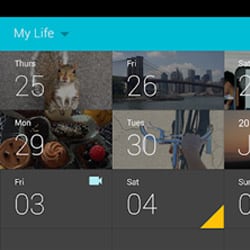 Download the '1 Second Every Day' app, which allow you to film one second a day during each day of your study abroad trip and then collate those moments into a longer video for you to look back on.
Keep a Memory Jar
This is a low-investment and low-cost idea for busy travellers! Keep hold of travel tickets, polaroids, notes and anything else that will remind you of your time away and put them in a large jar to remind you of all the places you visited when you were away.
Make Your Own Postcards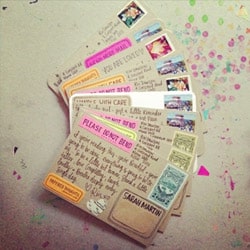 Making your own postcards allows you to document your trip, whilst keeping in touch with your friends and family. You could hand make your cards using calligraphy or use an app. Snail mail can feel old school at times but your loved ones will appreciate the thought, and will get to see a snapshot of your life.