Read how Gabriel, winner of the Fall 2018 Study and Go Abroad Grand Prize Draw, used his free Air Canada ticket
Ever since I started working at 15 years old, I've set aside a portion of my paycheck in a savings account dedicated for travelling. Without any real plans, I figured I'd start saving early for my future adventures. A couple of years later, Study and Go Abroad held a fair in my city, and I thought it would be a great opportunity to check out possible international university options, and just to add a little more fuel and inspiration to my travel dreams. Not only did it inspire me to go see the world, but it also gave me the chance to do so.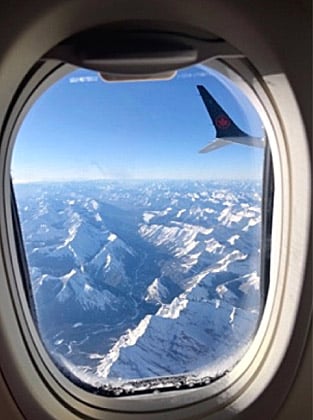 I won the grand prize draw for a roundtrip flight to anywhere in the world, courtesy of Air Canada!
I had money saved up, now I had tickets, and I set off on my first solo backpacking trip en route to Southeast Asia.
My first destination was the Philippines. After spending my first two days exploring Manila, I set off to the island of Bohol where I joined the thousands of tourists every year who get into motorcycle accidents in Asia – this was also when I appreciated the fact that I was wearing a helmet. I learned my lesson!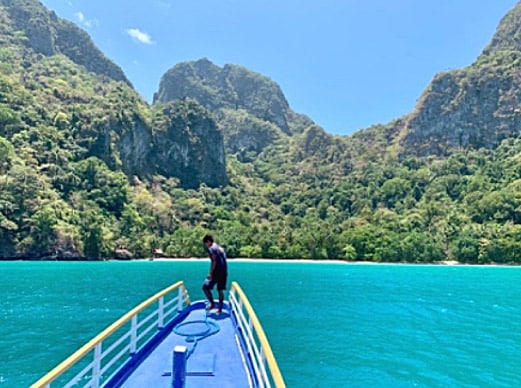 Setting off to the increasingly popular island of Siargao, I spent about eight days learning to surf. Upon arriving there I searched for the cheapest hostel around, which wound up being the best hostel experience I've had. For about $7/night I had simple but comfy accommodation, and I made friendships that will last me a lifetime.
My last stop in my Filipino adventures was the popular paradisiacal island of Palawan, where I embarked on an island hopping, cultural immersing experience. We set off from El Nido towards Coron aboard the "Aurora 2", and over the next five days we camped in bamboo huts on small islands that looked like my desktop wallpaper on my home computer! Our days were occupied with snorkelling stops along the way, amazing Filipino food, traditional local farm visits, and endless pristine beaches and islands.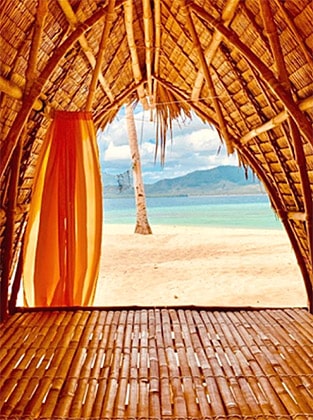 My time in the Philippines was incredible and memorable beyond what words can describe.
My next destination was Indonesia. First stop Bali! With only five days allotted to the popular island, I definitely did not give myself enough time to really experience and explore Bali. Instead, I spent most of my time in Lombok, directly east of Bali. I'd heard that Lombok is now what Bali was 50 years ago and so, being the big nature fan that I am, I wanted to experience more traditional Indonesia. After traveling the island for a couple of days, I found an amazing surf camp in Kuta, Lombok, and spent the next two weeks there. A usual day consisted of an early morning surf session with the coaches, afternoon photo analysis of our technique, second surf session later, and chill time before bed – usually watching surfing movies! These were amongst the best two weeks of my life, where I discovered amazing places and beaches and completely fell in love with surfing and the ocean!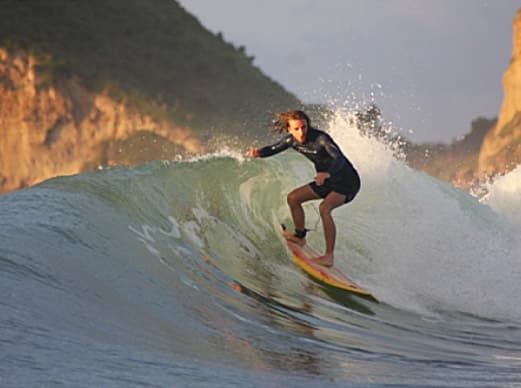 The last thing on my Asia bucket list was to try scuba diving, so I headed to the Gili Islands and booked a fun dive for the next day. This led to me extending my stay in Gili T. for another 10 days and, 20 dives later, I got my Advanced Scuba Diver Certification! Deepening my love for the ocean, my unplanned scuba adventures were unbelievably memorable! Even now, I dream back to some of the dives and sights I had, such as swimming with a family of reef sharks, diving 100ft down to a massive shipwreck, doing a night dive in complete darkness feeling like an astronaut in outer space.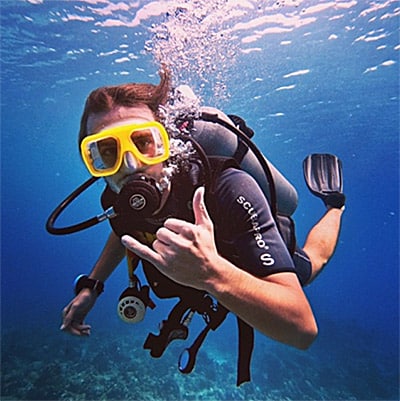 Needless to say, I had the trip of a lifetime! I feel incredibly blessed and thankful for being able to have the wonderful opportunity to experience different cultures, discover beautiful places, and meet amazing people from all corners of the globe.
Thank you to Study and Go Abroad, for the amazing gift, and the experience that came from it; I also extend my gratitude to Air Canada and their amazing service, taking me to these distant lands that will remain forever in my memory!
I have most definitely caught the travel bug, and have already started to save and plan for my next adventure! I hope that yours will be as fulfilling and gratifying as mine, and as Saint Augustine of Hippo said:
"The world is a book, and those who do not travel read only one page"