Why should you consider studying in Washington State? Is there something special about this particular state?
In fact, there is.
Washington State is about 175,000 square kilometers in size (20th largest in the U.S.) and is located on the Pacific Ocean and bordered on the north by the Canadian province of British Columbia. Because of this size and location, Washington has an amazing combination of weather, types of land, waters and forests of every kind, and fantastic scenery. On the east side, the wide open land is filled with farms with livestock and orchards, the weather is dry and sunny, and the region produces huge amounts of agricultural products like wheat, apples, and world-class wines. On the west side is the coastal shore, the rain forest of the Olympic Peninsula, and the inland salt water of Puget Sound, surrounded by greenery year round.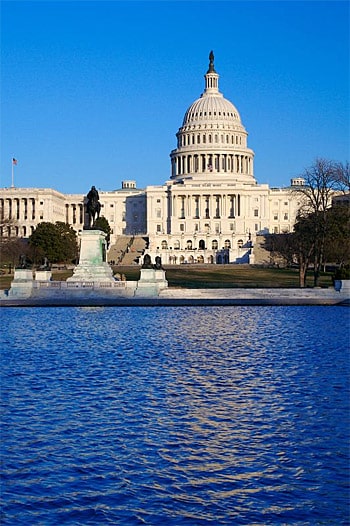 But the land itself is just part of the story. Due to the fact that the Seattle area has the nation's youngest and most educated population overall, Washington State is a place of fast-paced growth tied directly into the world economy through trade, direct international airline routes, and immigrant populations, as well as Native Americans, who together speak over 120 languages – more than in any other state. So the people of Washington State are a microcosm and are tied to the world.
These factors combine to make the society in Washington State very open minded and sophisticated. This is certainly connected to the success of Washington State's most famous global companies such as Microsoft, Boeing, Amazon, Starbucks, Costco and Weyerhaeuser. These companies draw on a very talented pool of professionals, business people, educators, community leaders, and young people to keep innovating and growing. And these people come from all over the world to contribute to this dynamic hub of activity.
For a student interested in coming to Washington State, the most important thing to know is that in this region you can find any and every type of opportunity to study and succeed in your educational pathway. Washington State's educational opportunities at the college and university level are world class and at the same time very accessible. The educators across the state cooperate to help international students find the best pathway.
This cooperation is represented by the association called Study Washington. Over 40 institutes, colleges, and universities in Washington State are members of this association, which is dedicated to representing all the educational opportunities of our state as a coordinated group. As a result, those who work with international students in these organizations know one another and we do our best to make sure each student is given the best support possible.
If you come to Washington State you'll find that the land and the people together make this a place you'll love forever. Washington State is half way between Europe and East Asia, and is becoming a major hub for global business of every kind. Because of the open attitude of the people, world leaders increasingly make sure to visit – and frequently they stop in to see Bill Gates, of course!
And even though the area is full of high-tech businesses, and research innovation in agriculture and global health among many disciplines, the pace of life is actually very relaxed. Many leaders do not wear a tie at work, and people take the time to say hello on the street. Maybe it's because everyone has a laptop so they don't need to rush to the office…!
To learn more about the many educational choices available in Washington State, please visit the website at
www.studywashington.net. You will find information about Study Washington member schools, with additional links directly to college websites.
Contributed by:
David B. Woodward
President, A.C.E. Language Institutes &
Co-Chair-Elect of Study Washington
www.studywashington.net
studywashington@awisa.org