A Summary of U.S. Universities that Provide Discounts – Just for Being Canadian
The United States and Canada share the longest unfortified border in the world and enjoy one the deepest international trading relationships. In acknowledgement of the importance of this close relationship, many U.S. universities offer discounts to Canadian students. Typically these discounts are given based on competitive scholarships, a grade average minimum, and/or in accordance with an agreement from your home province.
Florida-Canada Linkage Institute (FCLI)
Established in 1987 by the Florida legislature, the FCLI is a competitive scholarship open to Canadian students interested in studying at any level of higher education in one of Florida's 40 state-funded colleges and universities. The goal is to create a stronger bi-lateral relationship between Florida and Canada.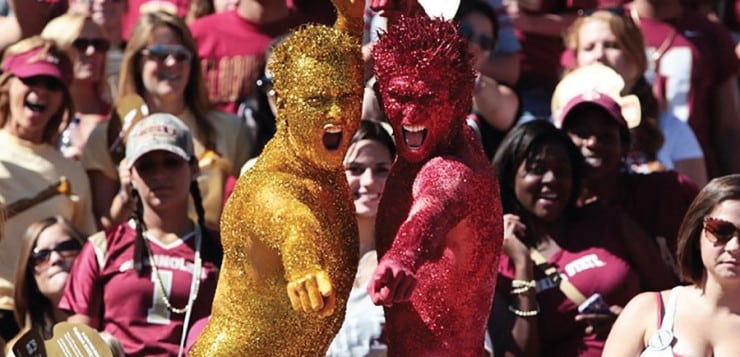 Features of the award:
Student tuition is reduced to the in-state tuition rate
Award is for one academic year, with the opportunity to renew each year
Available to students at all academic levels, including associates, bachelors, and graduate
Application requirements:
3.0 Grade Point Average (B average)
Letter of recommendation
Essay describing how the award will be used to the benefit of the linkage between Florida and Canada
For more information, visit fcli.intl.ucf.edu or email info@fcli.edu. Applications for new applicants are due April 30th, 2016.
Manitoba-Minnesota Tuition Reciprocity
Tuition reciprocity means that the state of Minnesota will allow students from Manitoba to pay in-state (domestic) tuition fees, and vice versa. Manitoba students can choose from 41 state-funded universities and colleges in Minnesota, including any of the University of Minnesota campuses. As a reciprocity agreement, the only requirement a student must have is their province of residence must be Manitoba.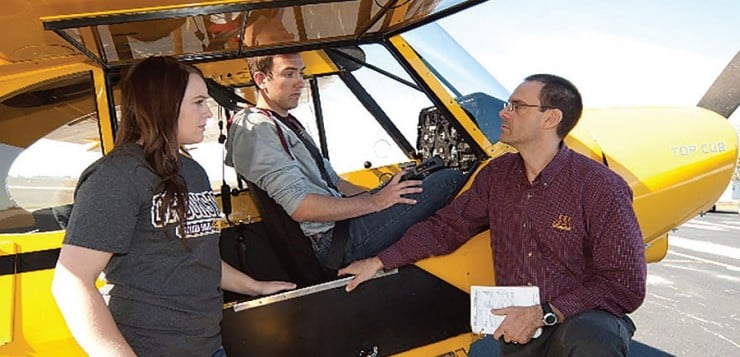 Approximate tuition:
Community colleges (2-year, associate degree granting): $5,000 – 6,000/year
Universities (4-year, bachelor degree granting): $7,000 – $14,000/year
University of Maine
Mitten-shaped Maine looks like a hand extended north to break through Canada's almost continuous 49th parallel border, therefore sharing most of its border with Québec and New Brunswick. It is of no wonder that Maine has robust Canadian Studies programs and offers discounted rates at their University of Maine campuses in Orono and Augusta, and the University of Southern Maine campuses in Portland, Gorham, and Lewiston. The Canadian discount is not as low as in-state tuition, but is a special rate only given to Canadians and New England Regional students. The only requirement to receive this rate is Canadian residence.
Approximate tuition: $13,000/year
North Dakota contiguous Canadian province agreement
For residents of Saskatchewan and Manitoba, you are able to enjoy an adjusted tuition rate at any of North Dakota's 12 state colleges and universities. These rates are available for both undergraduate and graduate students. Minot State University (MSU) offers their in-state rate to students all across Canada, and it has paid off! MSU is the third most popular U.S. destination for Canadian students.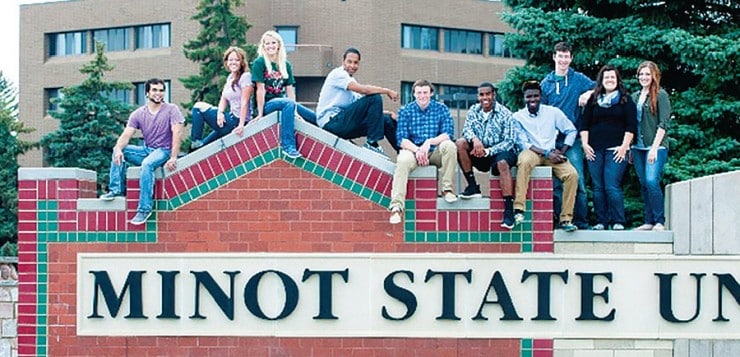 Approximate tuition:
Community colleges (2-year, associate degree granting): $4,500 – 6,000/year
Universities (4-year, bachelor degree granting): $7,000 – 11,000/year
Other great partnerships
EducationUSA Canada knows of 16 other cross-border agreements for discounted Canadian tuition. Check out the EducationUSA booth at the Study and Go Abroad Fairs or educationusacanada.ca for the full list. Here are a few highlights:
Wayne State University, Detroit, MI – Great Lakes Award, 10% above in-state tuition for Ontario residents
WSU has done an excellent job attracting Ontario residents to Detroit. Their university has the largest population of Canadians in the USA! All Ontarians receive the Great Lakes Award and can apply to other available academic scholarships.
Liberty University, Lynchburg, VA – 30% tuition discount for Canadians
Liberty University is the highest attended Christian university for Canadian undergraduates, and has the ninth largest population of Canadian undergraduates studying in the United States. Liberty attracts Canadian students with their large campus feel, while still having a faith-based education, and of course its discount of 30% off!
D'Youville University, Buffalo, NY – 20% tuition discount for Canadians
D'Youville University is a private, Catholic university, located just over the border in Buffalo, New York. D'Youville has the 6th largest population of Canadian graduate students and the 13th largest population of Canadians overall.
Want to apply?
Contact EducationUSA and learn more how to apply to universities in the United States. Email us at ottawa@educationusa.info and check out our webpage at educationusacanada.ca.
Contributed by:
Jenika Heim, Program Officer, External Relations/Agente de programmes, Relations externes – Fulbright Canada
www.educationusacanada.ca
Photo credits Fullbright Canada