It's easy to promote Sweden as a study destination .. not because it's my job, but because the country pretty much sells itself. As a native of North America who has lived in this wonderful country for over ten years I can speak from experience. After initially coming to Sweden as an exchange student at Uppsala University I was blown away by the country and decided I would learn the language and come back as a postgraduate student, which I eventually did at University of Gothenburg. There's something special about studying and living in the country of the midnight sun that convinced me I had to come back. The society is extremely progressive, Swedes themselves are almost intimidatingly trendy, the country is at once amazingly cutting edge while also staying true to its pagan roots as demonstrated by their love of the outdoors and pride when celebrating the midsummer holiday. And there are, of course, the informal classrooms that expose you to a creative environment built simultaneously on collaboration as well as free-thinking and individual responsibility.
Sweden is a wonderful country to live and study in. Once the Swedish educational system has its hands on you, it won't let go .. and if the off-chance that it does, a Swedish boy or girl may even grab you instead.
Study in English
Sweden has the special ability to provide international students with something that few other countries cannot, a chance to experience a different culture in a non-English speaking country while still letting you use English in academic settings. This is due to the Swedes remarkable English skills, which they begin perfecting as early as age seven. The ability of Swedes to speak excellent English has also helped produce a university system offering more than 650 master's programmes taught in English as well as numerous courses at undergraduate level.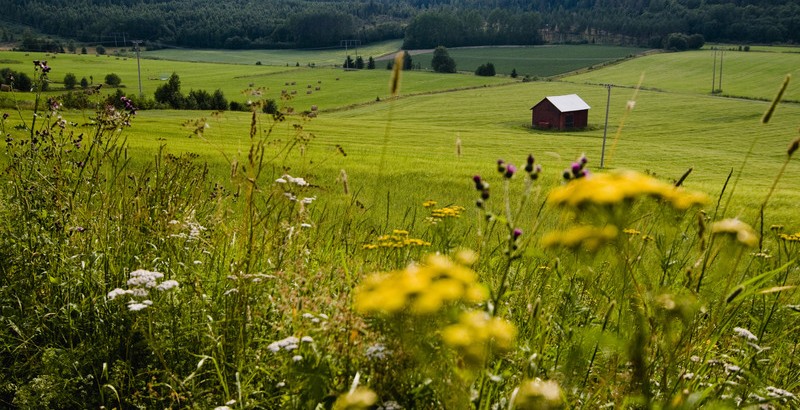 Study among creative minds
While you may not know it yet, Sweden is one of, if not the most creative countries in the world, according to various indices and international rankings. A country consisting of around nine million people has created some of the world's best-known household names … for example, H&M, Skype, Volvo and IKEA. This inventiveness comes not from vast numbers, but from flexible minds educated at Swedish universities.
The Swedish university system shares many similarities with the North American education system except for the informal classrooms, where professors insist on students calling them by their first name, which have helped foster a special learning environment. Creativity and critical thinking are encouraged, collaboration instead of competition between students is promoted and group-work is routine.
I was recently discussing the Swedish education system with Brian Palmer, an American who was previously voted Harvard's most popular lecturer and has given up his life in the USA to lecture at Uppsala University in Sweden. One comment that Brian made summed up perfectly how the Swedish education system manages to produce so many creative and civically-engaged individuals that help form the country's competitive international workforce: "the Swedish educational system shows great faith in the maturity of students and that, in turn, encourages students to take responsibility to grow at a young age and be very serious leaders".
Academic excellence
Swedes are so modest that they would never tell you, but Sweden has world-class education and research in many areas including, but not limited to, environmental science, sustainability, medicine, business, engineering, design, social sciences and biomedicine. While international rankings may not tell the entire story, the Swedish higher education system has been ranked as #2 in the world, which is certainly something to boast about.
The Swedish way
The country once known for its fierce Viking ancestry is now better known for its social welfare system, gender equality (parliament consists of nearly 50% women), paid parental leave of up to 16 months that can be split equally between parents, a green sustainable society and five-week paid annual vacation. Many believe this security and welfare has helped enable the spirit of innovation that permeates Swedish society.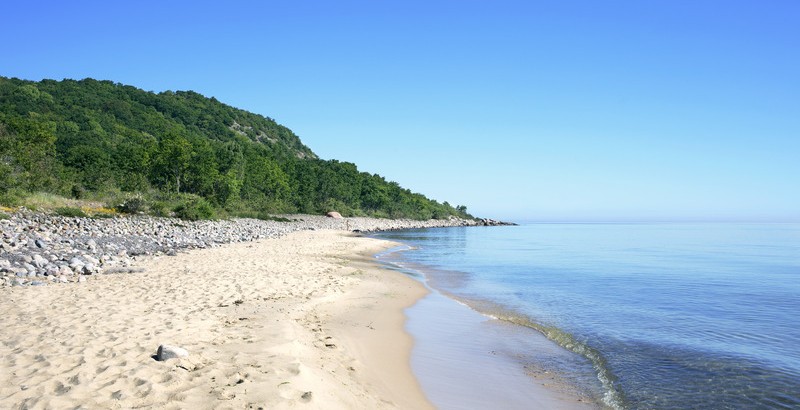 The quirkiness of student life in Sweden
If you are like most students living in a student corridor you may initially be shocked to find that there is a communal sauna at the top of your student dorm. Even more shocking perhaps is learning that taking a sauna 'in the buff' is standard behaviour. Many Swedish universities have something called student nations, which are run by the student union and arrange social activities. Student nations are a bit like a mix between Hogwarts, a restaurant and a nightclub, and if your university has them, the chances are you will be spending a lot of time there. As a student in Sweden, get used to cycling a lot. Watching Swedes biking to class in the morning reminds me of birds migrating south during the winter.
Things you might not know about Sweden
Capital: Stockholm
Population: 9,42 million
Language: Swedish
Sweden has over 97,500 lakes larger than 2 acres and amazingly 221,800 islands.
In the north of Sweden the sun does not set during June and does not rise during December.
The surface area of the country is the size of Spain or the state of California.
The Right of Public access entitles anyone to pass through any land, including private property, to hike, pick berries and mushrooms, provided that the natural environment and property is respected.
Many people know the Nobel Prize is Swedish; less known is the fact that a lucky few international students are invited to the ceremony every year.
Sweden is #1 in the UN Human Poverty Index measuring longevity, knowledge and a decent standard of living.
Facts about the Swedish higher education system
Number of universities: 40
A bachelor's degree in Sweden takes 3 years, a master's degree takes 1 or 2 years and a PhD takes 4 years. PhD students do not pay a tuition fee and generally receive a salary.
Number of international students studying in Sweden each year: 38,000 (from the 2011-12 academic year)
Number of English language programmes at the bachelor and master level: More than 650
Find out more
To find out more about how you can study in Sweden please come to our homepage at www.studyinsweden.se or visit Studyinsweden here:
Written by Douglas Washburn, Study in Sweden, Swedish Institute
Title photo by: Ola Ericson/imagebank.sweden.se