(NC)—For Brad Doran-Veevers, no two days are quite the same. At 30 years old, he's a professional carpenter and runs his own contracting company, doing everything from demolition to finishing.
"Every day is different for me, and that's part of the reason that it's so enjoyable," says Brad.
Brad didn't always know what he wanted to do. "After high school, I started a recreation and leisure diploma at a Toronto-area college, but didn't finish," he says. "After that, I started to work for a renovation company."
Brad eventually went back to college, finished his diploma and completed a co-op term in Whistler, B.C. "Although that was a great learning experience, I soon realized that it wasn't the path for me," he says. "I went back to the same renovation company, which then led me to my apprenticeship." That apprenticeship led him to a career as a carpenter.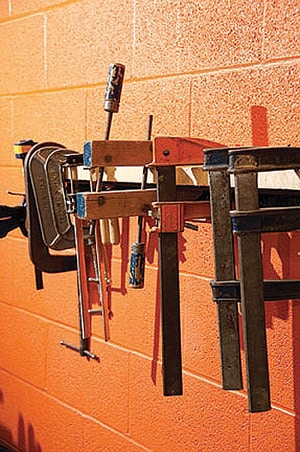 Brad's story is quite common. According to a 2009 report from the Canadian Council on Learning, just under half of college and university students don't follow the traditional path. This could mean attending more than one educational institution, switching programs or subject areas, or leaving school and then returning at a later date. Just over half of post-secondary students graduate from the program and school where they first began their studies.
Exploring different programs of study can help prospective students make an informed decision. CanLearn.ca provides search tools and information about jobs and wages, schools, and scholarships.
Brad is a big supporter of working in the trades. "The trades are your ticket to live anywhere, travel and work, stay active, and continuously learn," he says. "I have travelled around Canada, and I've worked with people that have been all over the world."
But he knows his college experience helped him get there. "Going to school at 19 is a good experience," he says. "In college or university, they want you to think for yourself."
Still, Brad is happiest "working on the tools," as he calls it. "There's a lot of opportunity to explore, and you get paid to do it."
To explore the possibilities, visit CanLearn.ca/explore.
Source: www.newscanada.com