Still shopping for gifts for your family or friends and running out of ideas?  Here are some tips on what to give the travellers in your life.  They might not be jumping on a plane right now with all the travel restrictions, but for sure they are planning ahead for when travel opens up.
Trtl pillow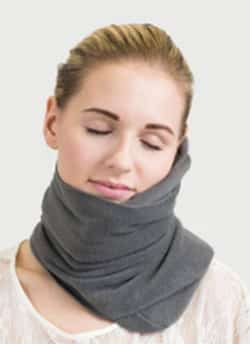 This pillow is essentially a padded scarf.  It's small to pack, but strong enough to hold your head almost upright, and comfy to use. Reviews on Amazon are really good. Get a good sleep on the plane, and hit the ground running when you land!
Cost is approx. C$40.
Water bottle/water filter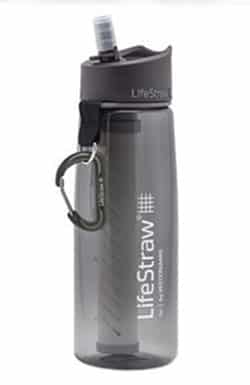 Ideal for travel and everyday use.  This water bottle has an inbuilt filter that protects against bacteria, parasites, microplastics, chlorine, organic chemical matter, sand, dirt, and cloudiness. You can drink almost any water in any city, country or random pond in the middle of nowhere with this water bottle.
Cost: approximately $45, but for every LifeStraw product you buy, a school child in need receives safe water for an entire school year!
Portable Charger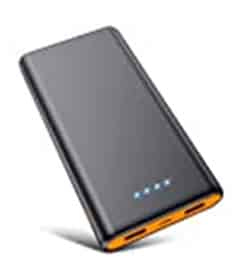 A must-have item for every traveller!  Charge as you go!  This power bank works well for all electronic devices which have USB ports and will charge your cell phone five or six times.
Cost approx. $40.
Portable hot spot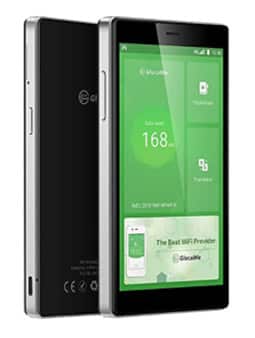 Portable wifi .. anywhere, anytime. A portable WiFi hotspot is a small device used to connect to the internet. It works like a router in that it routes a cellular network to your phone or computer. Once connected, you'll be able to use the internet on your connected device.
Prices range from $100 – $300
Digital Luggage Scale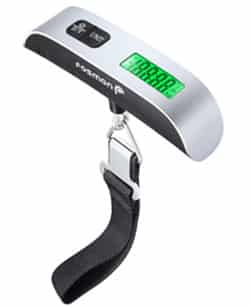 Never pay for excess baggage again!  This is a lifesaver for traveling, especially when you are worried if that extra book or pair of shoes will put your checked bag over the weight limit.
Price: approx. $15
Integrated Selfie Stick & Tripod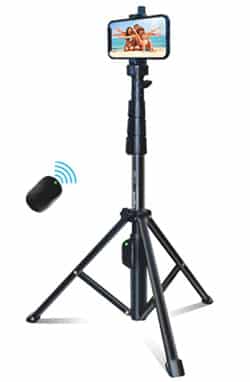 Take the best pics for your Instagram account by using this great photographic tool. The integrated selfie stick and tripod has a blue-tooth enabled remote that allows you to trigger the shutter on your phone so that you can take all those great pics yourself, without asking a random stranger to do it for you.
Price: approx. $35