Many students believe an MBA to be the next logical step to accelerate their business career and entrepreneurial aspirations. Indeed, obtaining a master's in business administration (MBA) can be a perfect choice to learn the skills and ethics to fit right into the business community. What's more, the things you learn during an MBA can help you increase your career opportunities and win job promotions more quickly, build leadership skills and even become your own boss.
Before signing up for an MBA, it's important to give it some serious thought and weigh the benefits vs the expenses involved. This will help you understand the full impact and ensure that the financial investment is fully justified. Many students do consider taking an MBA program abroad, so don't limit your research to programs in your own country.
What is an MBA?
An MBA is a postgraduate degree focused on preparing students for the world of business; the program includes the whole gamut of business-related topics including marketing, management, accounting, statistics, global affairs, and entrepreneurship among others. With teaching methods encompassing a wide range of case studies and real-world examples, an MBA does not only involve learning general business principles, but it also offers students a strong professional network and hands-on experience to succeed in today's business environment.
Benefits of MBA
The benefits of enrolling in an MBA are immense. From improving your professional skills to landing new job opportunities with a bigger paycheck, MBAs offer countless opportunities you can tap into throughout your career. Some of the benefits come to fruition sooner than others but students enrolled in a highly reputable university are in a better position to build connections and expect a highly paid job upon graduation. Let's see some of the benefits of enrolling in an MBA degree:
Expand your professional network
The connections you build through an MBA program are probably as valuable as graduating from it. Depending on the university, some MBA programs promote networking events hosted by the owners of different companies with the aim of expanding their students' reach and introducing them to many business practices and points of view. MBA programs also give you the opportunity to surround yourself with like-minded people and create professional friendships. For instance, Jennifer  Hyman and Jennifer Fleiss were classmates at Harvard and after graduation, they created "Rent the Runway" a $100 million company.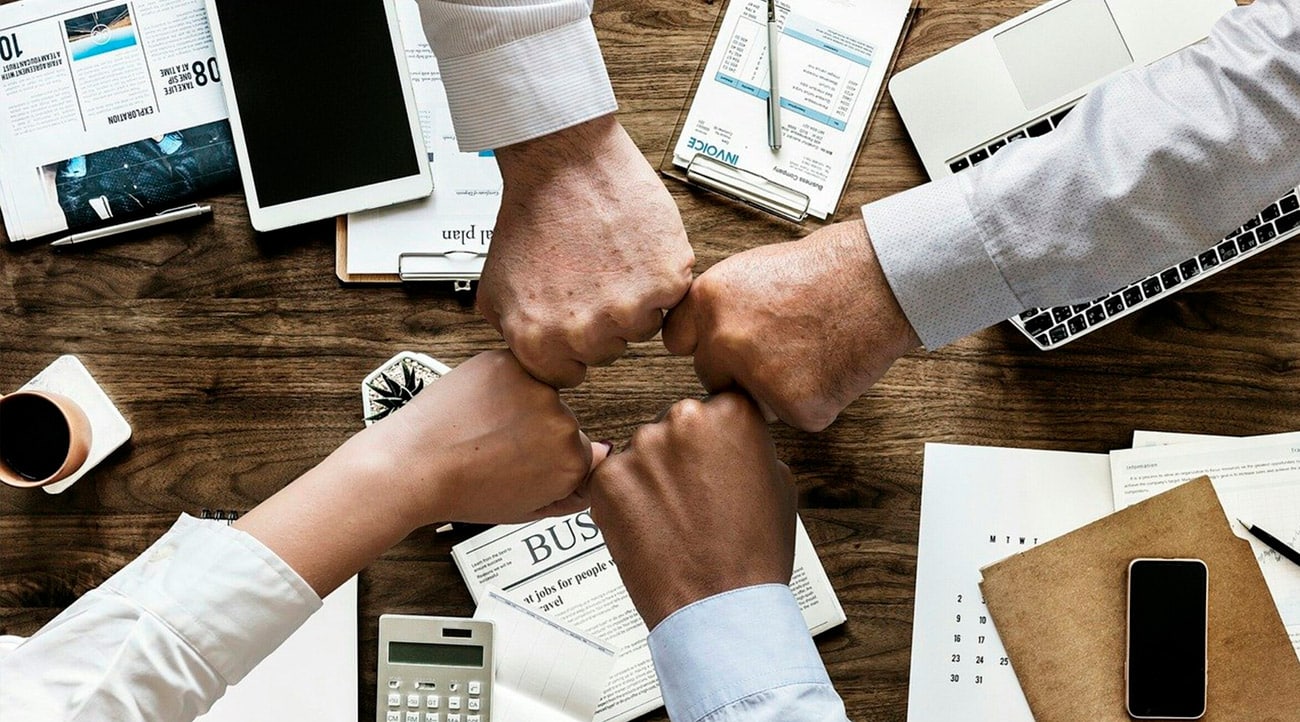 More management and leadership opportunities. 
MBA programs are created with leadership values in mind to teach students how to inspire and motivate their employees and find the best ways to drive real change within an organization and in the world of business in general. An MBA is not only for individuals who seek leadership positions, it is for future leaders as well.
Start your own business
Those pursuing an MBA know all the nuts and bolts of how business is done in real life. This gives them the opportunity to use the skills learned and create a business of their own and perhaps live the dream of being self-employed. As a business owner, you will find it easier to take and run the risks of self-employment, to share your vision, realize your goals and build the kind of culture you've always aspired to.
The Return of Investment (ROI) of an MBA
Pursuing a Master's degree is both a financial and personal investment. And, like any other investment, it makes sense to want the best ROI out of your MBA. ROI is something every prospective MBA student will carefully consider; does the return-on-investment justify the tuition fees, expenses, and additional factors? Is an MBA really worth it? Getting the answer to these questions will help you prepare both mentally and financially to arrive at the best decision possible for your future career.
Two main factors to consider when thinking about the ROI are the tuition costs and the potential salary after graduation. The tuition for a two-year MBA degree at a reputable business university in the US exceeds $80,000, while a typical MBA student is expected to earn around $100,000 upon graduation as estimated by a survey conducted in 2018. This means most MBA students have the chance to recoup the cost of their full-time tuition within a few years if not in the first two years of their employment.
So, is an MBA worth it? Well, statistics say yes, but only you can find out the answer to that question.  While the ROI can be a good starting point to evaluate whether an MBA program will be beneficial for you, it is also important to consider other factors as well, such as your personal values and professional growth. Ultimately, you want to work in a company you admire in which you can share values and advance your career.
By Dardan Shehu
Dardan Shehu is a former English teacher and a connoisseur of pedagogical techniques and educational priorities. Dardan loves to share knowledge and create educational content that keeps students engaged and helps enhance their choices. He is currently writing for the blog of Bay Atlantic University.