In New Zealand, you'll find a world-class education that encourages innovation and creativity – where critical thinking is the norm and new ideas are welcomed.
Each year, around 500 Canadian students come to New Zealand, mainly for post-secondary study at a university including Masters and Doctoral study. You won't be one of the crowd in New Zealand, with small class sizes and plenty of individual attention to ensure you succeed.
Innovation
There's a spirit of innovation and optimism that energizes everything we do in New Zealand. It's a place where ideas are born and grow to have global impact. New Zealanders created the disposable syringe, the bungy, child-proof lids, and the jet boat. A New Zealander was first to split the atom, and as a country, New Zealand was the first in the world to allow women to vote.
At New Zealand's southern-most university, the University of Otago you'll find the Centre for Innovation, a world-class research and development facility. The Centre for Innovation is dedicated to the development of commercial applications through collaborations between university and industry researchers, student entrepreneurs, and academic researchers on campus, by providing an innovative environment for the rapid development of new products and processes.
In the North Island, Massey University has the New Zealand Social Innovation and Entrepreneurship Research Centre (SIERC) which conducts, supports, and disseminates research that contributes to advancing social innovation and entrepreneurship in New Zealand and internationally. Research includes ecopreneurship and green entrepreneurship; sustainability and ethical issues, in addition to not-for-profit, community, charity and philanthropic businesses that have an entrepreneurial approach.
Critical thinking
New Zealand's education system focuses on teaching students to solve problems, absorb, analyse, and apply information.
A climate of healthy, open debate in New Zealand classrooms helps students to develop their creative and critical thinking skills. Individual thinking is encouraged and new ideas are welcomed.
Specialized courses
New Zealand also offers a range of specialized courses in niche areas such as forensic sciences, agritech, and sports management. Canadian students can study adventure tourism-based programmes in some of the most breath-taking locations in the world, and meet industry professionals involved in films like The Lord of the Rings and Avatar as part of VFX and animation study programmes.
New Zealand's strategic position in the Southwest Pacific and its large Exclusive Economic Zone means we have highly developed and internationally recognised marine research and training programmes. As the marine industry is also a core component of the economy in parts of New Zealand, marine programmes continue to focus on producing skilled scientists in a range of maritime disciplines.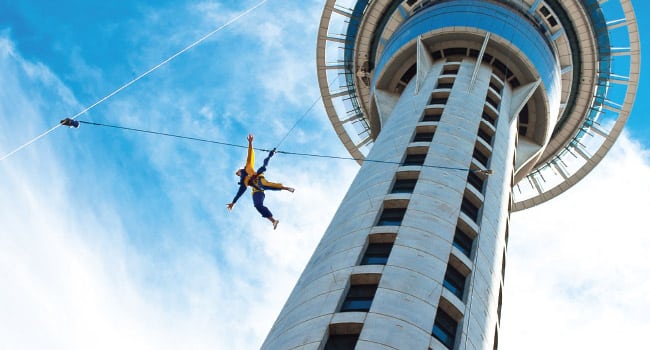 World-class education
New Zealand's universities rank amongst the best in the world. All New Zealand universities are listed within the top 500 in the QS World University Rankings and for many subjects rank within the world's top 50, including accounting and finance, civil and structural engineering, education, law, and psychology. The prestigious Legatum Institute in London has rated New Zealand No.1 in the world for education.
At all levels of the education system, New Zealand's teachers, academics and researchers are masters of their subjects and teach in the open, accessible, and engaging style that New Zealand education is known for.
Career-focused outcomes
A strength of New Zealand's education system is the focus it places on developing graduates who have both practical and academic skills. At post-secondary level, Canadian students can study at one of eight universities, or at an institute of technology or polytechnic, where the emphasis is on applied learning with a balanced mix of academic theory and practical, real-world skills.
Institutes of technology and polytechnics focus on the delivery of high-quality vocational and applied qualifications from certificate through to postgraduate level, with industry and employers having strong input into the design of qualifications, in order to ensure the employability of graduates.
Courses strongly emphasize practical skills and experience, with relatively small class sizes using high-quality facilities such as kitchens, laboratories, workshops, and health clinics that mirror industry settings.
Many qualifications feature internships, industry projects, or cooperative education based in industry to boost graduate employability.
Education system
Our education system is increasingly international in character, driven by a well-travelled population of students, teaching staff and researchers, and technology, trade and migration.
New Zealand's education system has three levels across which students can follow a variety of flexible pathways: primary, secondary and post-secondary education, which includes universities, institutes of technology, polytechnics and private training institutions.
The academic year runs from late January until mid-December for primary and secondary schools. Post-secondary programmes generally start in late February and go to mid-November, with two main intakes in February and July, and with many institutions also offering an intake in November.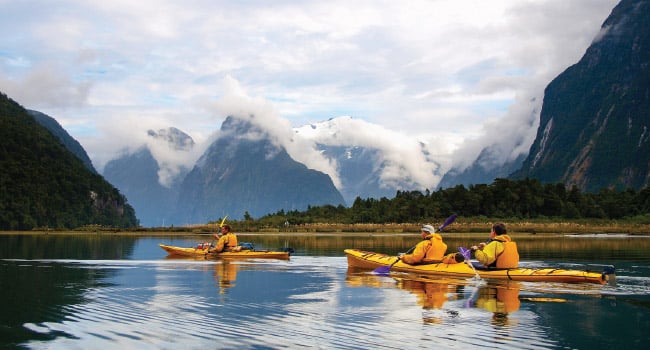 Admission process
Education New Zealand's website www.studyinnewzealand.com has a wealth of information on courses and education institutions. You can usually apply online and must provide supporting documents such as academic certificates and transcripts.
Once an application has been accepted, the institution will send an 'offer of place' and an invoice for tuition fees, which must be paid before applying for a visa.
All eight New Zealand's Universities and some of our institutes of technology are approved to accept Canada student loans.
Applying for a visa
A student visa is required for courses longer than three months. Student visa applications need to include an offer of place at an accredited New Zealand institution; a receipt for payment of tuition fees; and proof of funding to cover living costs while studying as well as for the return trip to Canada. More information is available on Immigration New Zealand's website www.immigration.govt.nz.
Work rights
If you have a student visa and are enrolled in a full-time programme, you are able to work up to 20 hours per week during the academic year and full-time during scheduled breaks in study. If you are studying towards a Masters by research or Doctoral degree at a New Zealand institution, you can work full-time while you are studying.
Masters students
All New Zealand universities offer 180-point taught Masters qualifications in a wide range of subjects, from business and engineering, to education and information management.
It's possible to complete your Masters in three semesters, sometimes in a calendar year. It's fast-tracking, thanks to new thinking.
PhD students
New Zealand is a great option for Doctoral students. You'll pay the same fees as New Zealand students and you will experience a collaborative and supportive research culture that's connected to business and industry around the world. In addition, students with dependent children have access to state schooling and your partner can apply for an open work permit that is valid for the duration of the PhD study.
Small country, new thinking
New Zealand's location and history bring a particular flavour to our education system. We are a multicultural Asia-Pacific nation, but we draw heavily from our British and Maori heritage. Students gain a truly global perspective from studying in New Zealand.
With our close networks and communities, it doesn't take long to meet influential people and make an impact in your chosen field.
New Zealand's size means that students have a more personal experience here. Cities are compact and easy to get around; class sizes are typically smaller; and nobody get lost in the crowd.
And it is easier to get to New Zealand than you think with direct flights from Vancouver, Los Angeles and San Francisco.
Thinking about studying overseas? Think new – think New Zealand.
Contributed by:
New Zealand Education
www.studyinnewzealand.govt.nz