New Zealand is world-renowned for its education standards. It provides opportunities to study under internationally recognized academics and researchers in a wide range of disciplines.
Qualifications from New Zealand universities rank with the world's best and have a reputation for being practical and modern. In some niche areas, such as biotechnology, forensic science and marine engineering, New Zealand degrees are acknowledged as world-leading.
Students educated here are earning a reputation as a new breed of innovative thinkers, and are enjoying success the world over.
Kia Ora – Welcome!
From its vast mountain ranges, glorious beaches, and penguin colonies, to its lively cities, rich history, and comprehensive education system, New Zealand is simply a must-see country.
It is an ideal choice for studying, be it a study abroad program for one or two semesters or a full degree – or degrees – that you are considering.
This special supplement on New Zealand is to give you an idea of the beauty of the country; the kindness and hospitality of its people; an overview of the education system and why it is so popular and renowned; and a look at a few cities and institutions in particular that we were recently invited to visit.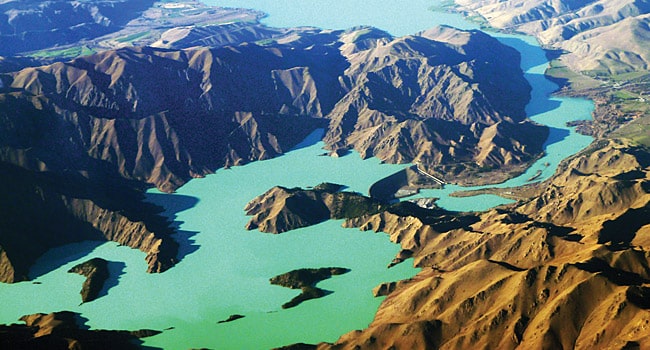 Geography
New Zealand – in the Maori language, Aotearoa, "Land of the long white cloud" – is an island nation located in the south-western Pacific Ocean, about 1500 km east of Australia. Its two main land masses are the North Island and the South Island, but there are also many small islands off the coasts in all directions.
Brief History
With its remote location, it was one of the last lands to be settled by human beings. It was first settled by Polynesians some 800 years ago, who formed the distinctive Maori culture. Europeans first arrived in the 17th century and in the early 19th century, the British and Maori formalized an agreement to make New Zealand a British colony. Like Canada, today it is a constitutional monarchy with a parliamentary democracy.
A few points of interest:
In 1893 New Zealand was the first country to give women the vote
New Zealand was the first sovereign state to introduce free public health services and a minimum wage
The country remains a nuclear free zone despite having faced strong outside pressures
In 2004 the Civil Unions Bill was passed.
Language
New Zealand is a unique blend of Maori, European and other cultures and boasts three official languages: English, Maori, and New Zealand Sign Language.
Cities and Population
The capital of New Zealand is Wellington, located on the southern tip of the North Island. The largest city by far, however, is the metropolis of Auckland, located near the top end of the North Island, with a population of 1.35 million people. The next largest city is Christchurch, a beautiful city on the east coast of the South Island, with just under 400,000 inhabitants.
Each city has its own culture and own claims-to-fame, but what they all have in common is a high-quality lifestyle; friendly and open people; beautiful surrounds; and a lively arts, nightlife and culinary scene. They even have their own terminology for ordering coffee!
In total, the population of New Zealand is roughly 4.4 million: 4.4 million very proud, hospitable, welcoming, easy-going, and friendly people.
Adventure and Extreme Sports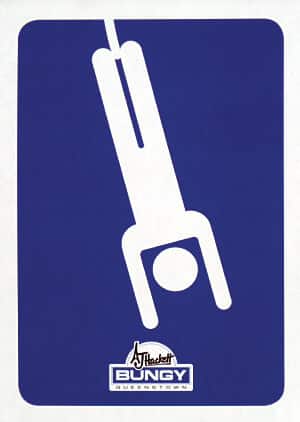 New Zealand is the ultimate destination for adventure lovers and extreme sports fans. Its landscape is certainly ideal and offers most any sport imaginable! In a pristine natural environment of mountains, lakes and coast, you'll find a dazzling array of pulse-quickening activities that are easily accessible and affordable.
Over one third of New Zealand is made up of protected parkland and marine reserves. They encompass a wide variety of scenery, vegetation and geography, and offer numerous opportunities to camp, mountain bike, fish, hike and much more.
When AJ Hackett and friends started throwing themselves off bridges attached by oversized rubber bands they invented a global phenomenon now known as bungy jumping.
Zorbing is a recent addition to the long list of quirky adventure activities with a uniquely Kiwi heritage. Where else in the world can you roll down a hill in a giant rubber ball?
Lifestyle
The quality of life in New Zealand is exceptional. With an average annual household income of NZD 67,900 (CAD 56,600) and one of the highest home-ownership per capita rates in the world, life can be very comfortable and stable. Accommodations abound and are reasonably-priced, and there is never any lack of recreational activity nearby.
And, just being amidst the people, be it in Auckland harbour while on the short boat ride to Devonport; in Rotorua visiting Te Puia, New Zealand Maori Arts & Crafts Institute; in Dunedin visiting the yellow-eyed penguin colony; or in Queenstown contemplating a bungy jump – you can feel the positive energy from the New Zealanders. They have a zest for life, evidenced everywhere you go.
Pastoral Care for International Students
New Zealand educators understand that being far from home during studies can be daunting for the student, and worrisome for family. To ease these concerns and to further add to the excellence of New Zealand education, the New Zealand Ministry of Education has mandated that all public and private schools who want to enroll international students adhere to a code of conduct for Pastoral Care.
"The Code of Practice for the Pastoral Care of International Students (the Code) provides a framework for education providers to ensure a high standard of care and wellbeing is maintained for international students while they live and study in New Zealand." (www.minedu.govt.nz)
The code ensures that:
high professional standards are maintained
recruitment, financial and contractual dealings with international students are done ethically and responsibly
students receive comprehensive, accurate and up-to-date information
students receive information before making commitments
the particular needs of international students are recognized, especially those who are vulnerable because of their youth or lack of experience
support services are sensitive to cultural matters
appropriate accommodation is provided, with special measures to ensure the safety of students under 18
there are fair procedures for the resolution of grievances.
Your Post-Secondary Education Options in New Zealand
State-owned post-secondary institutions are made up of universities, colleges of education (teachers colleges), polytechnics (institutes of technology) and wananga (provide education in a Maori cultural context.). In addition there are numerous non-state-owned private training establishments.
There are eight universities in New Zealand, 20 polytechnics, five teachers colleges, three wananga and a host of private training institutes.
Similar to the UK, Australian and some other countries' systems, typically a Bachelor's degree will take three years to complete, and a further year of study will lead to an Honours degree. However, not every degree follows this 3+1 pattern: there are some four year degrees (which may or may not be awarded with Honours), and some specialist Bachelor's degrees which take longer to complete.
A Bachelor's degree may be followed by a Master's degree. A candidate who does not hold an Honours degree may be awarded a Master's degree with honours: such a degree usually involves two years of study, compared with one year for a Master's degree for a candidate who does have an Honours degree.
A candidate who has either a Master's degree or a Bachelor's degree with Honours may proceed to a doctoral degree.
Some University Profiles
On our recent visit to New Zealand, we visited four universities, one polytechnic and one private training institute. At each one, we were greeted with the unique New Zealand hospitality and were shown the campuses, met with some students, had some Maori welcoming ceremonies, and were shown the surrounding areas.
The highlights of the cities and institutions we visited in the following section are being presented in chronological order. The visit was a week long and we covered lots of ground.
There was not one that stood out as better than the next; each institution has its own character, areas of strength, architecture, accolades, and offered programs. There is truly something for everyone and each student needs to research the options considering their personal priorities: location, program outlines, facilities, activities, etc.
What is certain is that regardless of which institution you end up choosing to study at, you will get a top-notch education and service from all the friendly staff and faculty that seem hand-picked at the New Zealand institutions.
Auckland – City of Sails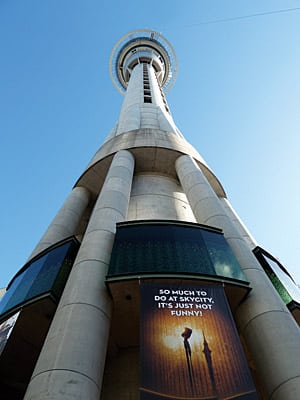 New Zealand's largest city, Auckland, is home to over 30% of the country's population. While many live in the urban part of the city, it still has an overall suburban feel, which makes it relaxed and friendly.
Auckland is a multi-cultural city with great restaurants, sight-seeing, nightlife and shopping. The climate is mild, employment opportunities are considered very good, there are great schools in the city, and activities abound.
It is located towards the top of the North Island and is accessible from around the world, as many international flights arrive and depart from Auckland International Airport. Particularly with Air New Zealand as the national carrier and its extensive flight routes, it is easy to reach Auckland from most anywhere in the world.
AUT University
Established in 1895 as Auckland Technical School; in 1963 the polytechnic division is renamed the Auckland Technical Institute (AIT); in 2000, AIT makes history as New Zealand's first polytechnic to become a university, and renames itself AUT (Auckland University of Technology).
AUT University has a long history and has evolved from a small technical school to being New Zealand's third largest and fastest growing university with its main campus in Auckland and one each in North Shore and Manukau.
Their teaching, research and community work are innovative and integrate contemporary schools of thought. There are lots of interesting programs, with major fields of focus being:
Applied Humanities
Business and Law
Design and Creative Technologies
Health and Environmental Sciences
With established relationships with industry professionals, the teaching and research at AUT is relevant to current and future trends, which accounts for a 95% graduate employment rate. Many programs have internship requirements as well and with AUT's strong industry links, the internship placements are relevant and valuable.
The university also boasts a high lecturer-to-student ratio, excellent student support services and on-campus facilities.
Unique Welcome to AUT University
All international students are invited to a Noho Marae. This is an unforgettable weekend welcome celebration held at the wharenui, the Maori meeting house located just steps from the campus. The purpose of this weekend is to welcome students from around the world into the Maori culture.
The wharenui is a beautiful building with lovely foregrounds (Marae or meeting area) and the interior is of beautiful wood beams and carvings, each with a relevance that the leaders of the Noho Marae share with visitors.
University of Auckland
Established in 1883 as Auckland University College, as part of the University of New Zealand; in 1962 became independent and renamed University of Auckland.
Today, The University of Auckland is the largest university in New Zealand, hosting over 40,000 students on five Auckland campuses, with a School of Theology, and eight faculties representing each of its main disciplines: Arts, Business and Economics, Creative Arts and Industries, Education, Engineering, Law, Medical and Health Sciences, and Science. Over 150 different programs are offered through these faculties and schools, from music and business to oenology – this department has its own vineyard!
Almost all teaching staff engage in research that attempts to advance the frontiers of knowledge and understanding, and around 5000 students are enrolled for postgraduate studies, 1200 of whom are undertaking doctorates.
The University the only one in New Zealand that is a member of the prestigious Universitas 21 (www.universitas21.com), the global grouping of leading research universities.
The campus is beautiful, spanning a number of Auckland city blocks set up high in Auckland. The architecture of the buildings is varied, and there is a nice mixture of traditional and modern styles.
The International office at the University of Auckland has welcoming and knowledgeable staff, eager to help you decide on your study program at the university and assist you in the application process. The atmosphere is truly multi-cultural, with almost 5000 international students from over 90 countries.
When applying for admission to undergraduate studies, Canadian students can use their Canadian high school diploma with a minimum grade of 68%. For a Master's program – taught or research – you will need a relevant Bachelor's degree in high standing; check the individual departments for requirements. In order to enter a PhD program, you need to submit a proposal and identify a prospective supervisor. PhD fees are very attractive, and for study at University of Auckland for most full time degree programs, Canadian Student Loans can be used.
(see www.canlearn.ca).
In addition to full degree programs, there are lots of students from around the world coming to do one or two semesters as exchange or study abroad students. Entry requirements are stringent, with the study abroad office looking for a 3.0 GPA (subject to change so check with the office) in order to qualify. Most areas of study are open to incoming study abroad and exchange students, with the current exception of Professional Pharmacy, Optometry, Nursing, Medicine and some Education programs.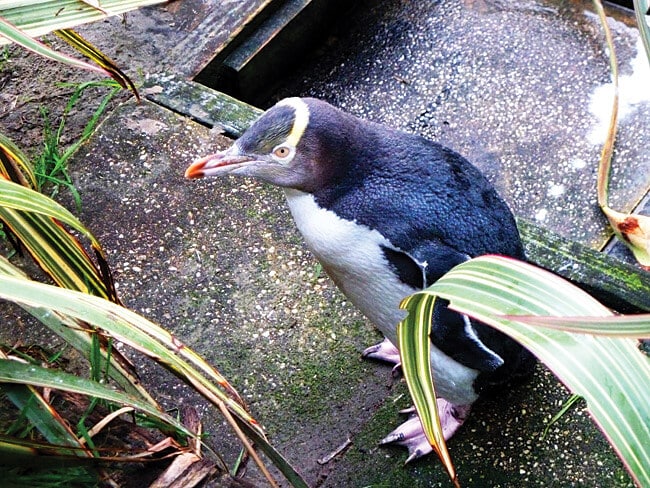 Queenstown – Pure Inspiration
Queenstown is a lively town situated along the bay of Lake Wakatipu on the South Island of New Zealand. The mountain ranges of the "Southern Alps" create a dramatic and picturesque backdrop to this cosmopolitan town of some 22,000 year-round residents, including some smaller towns on the outskirts.
There is a beautiful lake-front retail area with shops, restaurants, pubs and a marina along a boardwalk. It is an easy and beautiful yet dynamic place to be.
Known as the "Adventure Capital of the World," Queenstown has four distinct seasons and is located near ski hills, many lakes and rivers, and forests – it is nature at its best. In the winter you can ski and snowboard; in the spring, enjoy excellent hiking and kayaking; spend the summer on the many lakes and giving bungy-jumping a go; and in the fall, visit the many sites used for filming the Lord of the Rings and other popular films.
You are never a stranger in this friendly, outdoorsy, clean town. It is no wonder why nearly two million tourists visit every year.
Queenstown Resort College
Established in 2006, Queenstown Resort College – or QRC – is a privately-owned college located at the entrance to town at a modern facility looking out to Lake Wakatipu.
This state-of-the-art college offers a range of programs – many of them highly-specialized – that will tantalize any sports enthusiast who wants to apply their passion and make a career out of it. Programs include:
Diploma of Hospitality Management
Diploma of Adventure Tourism Management
Diploma of Adventure Tourism Management specializing in Snowsport Business Management
Executive Education Series for Tourism and Hospitality Professionals
Internships in Tourism and Hospitality
Maintaining a personal training and learning environment, the school currently accommodates 200 students, 70% of which are from within New Zealand, and 30% international. The mix is exciting and inspiring, and with the nearby chalet-style residence, friendships form quickly in this school, which feels like a community unto itself.
When completing a diploma at QRC, you can continue on a pathway towards a Bachelor's degree with some select academic partners like César Ritz in Switzerland; ICMS or Macquarie University in Sydney; or Thompson Rivers University in BC, Canada. Check the specific program to learn more about these pathways.
Key to the success of this innovative college and its students is its close links with industry and the particularly meaningful internships it is able to arrange for its students.
With over 100 tour operators in the area alone, interns are constantly being sought. And since internships form a substantial part of the program requirements at QRC, students have no problem getting placed in excellent and directly relevant jobs with snow sports in the winter and adventure sports in the summer. Hilton considers QRC their preferred source of intern students.
There are also placements available world-wide that will give you the combination of studying in Queenstown and applying your skills through a paid internship in yet another wonderful part of the world (see specific programs).
Graduates of QRC go on to jobs around the world in fields such as hospitality, adventure-tourism and tourism management.
www.queenstownresortcollege.com
Dunedin – University City of the Otago Peninsula
Dunedin is the South Island's second largest city – after Christchurch – with a population of about 120,000 people. Dubbed a 'heritage city,' Dunedin is home to many buildings in Victorian and Edwardian architectural styles, making a walking tour of the city worthwhile in itself.
Interestingly, it has demographics quite different from most cities in New Zealand due to its proportionately high student population. It has more inhabitants of European and Asian descent; a higher-than-national-average female to male ratio; and a higher proportion of residents under age 25.
The main industry in Dunedin is education. But other industries that have been blossoming include engineering, software engineering, bio-technology and fashion. It is also home to the New Zealand Cadbury plant, which organizes an annual Chocolate Carnival – a chocolate-lover's treat!
Dunedin and its surrounding areas are also popular for ecotourism. Do some wildlife visits there to view the world's most endangered penguin, the yellow-eyed penguin; the rare New Zealand sea lions; the royal albatross; the little blue penguin; and fur seals. In addition, there are many beaches for surfing nearby, making it a popular summer destination.
University of Otago
Established in 1869, the University of Otago has an expansive, pedestrian-zoned campus set in the centre of the city. The buildings are a mixture of old and new, and the atmosphere in and around the campus is collegiate yet relaxed.
Of a student population of over 22,000, more than 2000 are international, coming from over 80 different countries. Over 80% of the total student body come from outside of Dunedin itself, so the student service support is very high, helping students to build independence and confidence as they embark on their studies.
The university owns a number of nearby student residences and houses, making accommodations easy to access through the university itself. They also run a 'campus watch' program with staff on site to assist students where needed.
The university has four major faculties offering a wide range of study fields:
Division of Humanities
Division of Health Sciences
Division of Sciences
School of Business
Some of the unique programs offered by Otago include Marine Sciences, which runs its own aquarium at the harbour; Antarctic Studies; Bio-Medical Sciences; and Theology. It is the only university in New Zealand offering Dentistry and its Medical School – founded in 1875 – is one of only two in all of New Zealand.
While at the university, I was introduced to a Canadian student who was at Otago on an exchange program. Here is what she had to say:
"The last five months at the University of Otago have been a really special experience for me. Coming from a huge school like UBC, Otago has been the perfect size. It has everything you need without being intimidating or overwhelming.

Dunedin is a great student town. Highlights include the local produce at the farmer's market every Saturday, the endless events and parties for students, and the architecture/old buildings everywhere. It has a real sense of community and has a unique energy from all of the young people living here.

Aside from being a great place to live, it is also easily accessible to so many other places. Almost every weekend I have found other people interested in doing road trips and exploring the amazing mountains and rivers New Zealand has to offer. All in all, my exchange at Otago far exceeded my expectations and has been one of the best experiences of my life. I know I will be back here again!"

– Raelene Hodgson, UBC student.
For more information, visit www.otago.ac.nz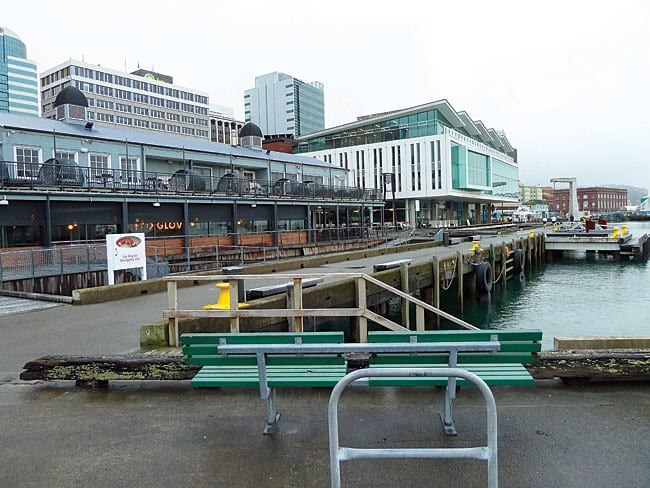 Wellington – New Zealand's Capital
Wellington – known as Windy Wellington – is the southernmost city on New Zealand's North Island and the gateway to the South Island. It is home to Parliament, the Museum of New Zealand Te Papa, a thriving film industry, and Victoria University of Wellington. It has a population of about 180,000 in the city proper.
The earliest Maori name for Wellington is Te Upoko o te Ika a Maui – which means "the head of Maui's fish" – stemming from the Maori legend that Polynesian navigator Maui fished up the North Island.
The city has a cosmopolitan flair and boasts great shopping, dining and museums. The harbour front has a long walkway with plenty of places to have a coffee and stare dreamily onto the water; or spend an afternoon (at least!) at the Te Papa museum, New Zealand's national museum, a must-see for any visitor.
Victoria University of Wellington
Established in 1897, this comprehensive university has a rich history and is located in the centre of Wellington, with faculty buildings spread out across the campus, some of which are not far from the Parliament building. They are all within walking distance of one another, and are testament to how the university has grown since its founding over a century ago.
Victoria University has eight faculties:
Faculty of Architecture and Design
Faculty of Commerce and Administration
Faculty of Education
Faculty of Engineering
Faculty of Graduate Research
Faculty of Humanities and Social Sciences
Faculty of Law
Faculty of Science
The School of Law is in a majestic building that houses some interesting museum-style exhibits. It is appropriately close to the government buildings and the school offers law degrees all the way to the PhD level.
The School of Psychology was ranked number one for research in 2006 by the PBRF (Performance-Based Research Fund) and has received more national teaching awards than any other psychology department in New Zealand.
Other fields of study you can pursue at Victoria University include Linguistics, Maori Studies, Architecture, Criminology, International Relations, Political Science, Education, Management – it is a long list, with lots to choose from.
A unique program available to all students is the Victoria International Leadership Programme (VILP). This is an academically oriented, extra-curricular programme of seminars, speaker events, and experiential activities relevant to the themes of:
international leadership
cross-cultural communication
global connectedness, and
sustainability.
The programme enhances leadership skills, international knowledge, and cultural awareness, as well, it encourages interaction between international and domestic students and across the various university faculties.
The university is committed to being an environmentally responsible institution with ongoing action plans to reduce waste, be energy-efficient, and encourage sustainable transportation use.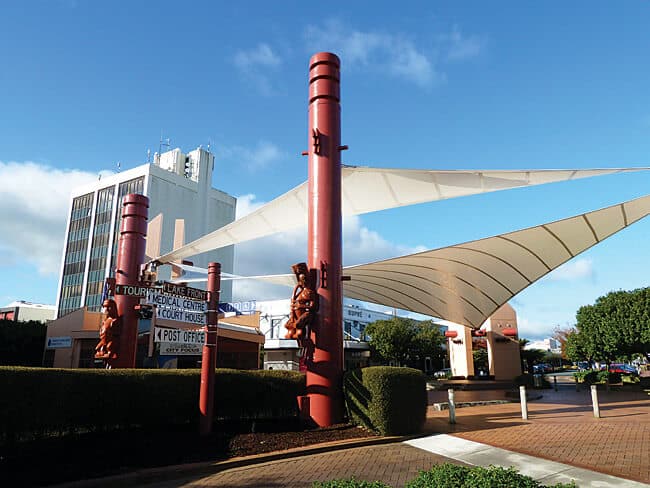 Rotorua – Feel the Spirit
Rotorua is where Maori legends come alive, with over 30% of the population being of Maori descent. Located in a lush part of the North Island – just 230 km south-east of Auckland – it is an area bubbling and steaming with thermal activity and is surrounded by 16 lakes, some of the world's best mountain biking trails, fantastic trout fishing, and lots forest walking tracks.
It has been named "New Zealand's Best City" six of the past 12 years – and for good reason. It has a very walkable town core of low-rise buildings with commercial services, eateries, and souvenir shops – and one of the best tourist information centres to be found anywhere!
Two of the most fascinating features of this area are the geothermal earth forces and the Maori culture and art.
No trip to Rotorua would be complete without a visit to
Wai-O-Tapu to see the bubbling mud pools and regularly-spewing geysers; and you cannot miss the hangi (traditional cooked meal) and haka (traditional dance) at the nearby Tamaki Maori Village.
Waiariki Institute of Technology
Originally developed as a centre for adult and trades education, Waiariki has been offering quality vocational studies since 1978. It has a student population of around 11,000 full- and part-time students, of which more than 200 are from overseas. Waiariki began to offer Bachelor's degree programmes in the early 1990s.
Waiariki is a truly bi-cultural institute, celebrating Maori culture and integrating it in every aspect of its operations. It is set on a lush green campus, easy to navigate, and has a very personal and relaxed feel to it. Its fitness centre is impressive and the campus has a number of buildings housing various schools offering a wide range of interesting and unique programs. Some of these are:
Fashion Design
Engineering and Welding
Creative Writing
Environmental Studies
Commerce
Bi-Cultural Journalism
Gaming Design
Culinary Arts
Applied Management
Wood Manufacturing
Turf Management
Their computer department offers degrees and diplomas, and areas of concentration include Multimedia Design, Gaming Design and Animation, Technical Writing and Embedded Systems.
The School of Forestry is in a new building nicknamed "The Treehouse" and comes complete with its own income-generating sawmill, used as a training facility for students in Wood Manufacturing. Other programs include Forest Management, Forest Operations, and a post-graduate diploma in Resource Management.
The personal care taken by the school staff includes academic advising and housing assistance, and there is a "buddy" program in place for the first six months – if students choose to take part – where local students are paired up with international students to help with the integration process and to act as guide and mentor.
All students entering the institute are welcomed in the sacred Noho Marae. This traditional ceremony is an integral part of the bi-cultural roots of the institute and is an honour to take part in.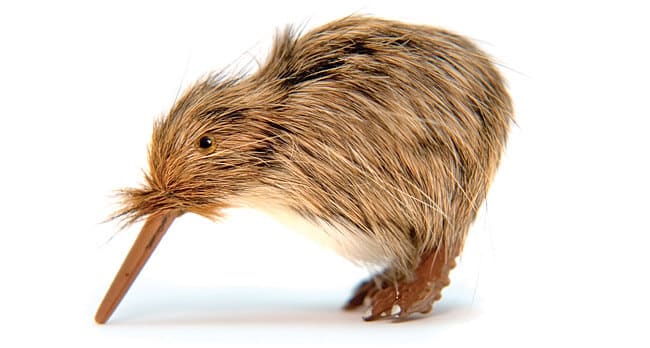 How to Apply for a New Zealand Student Visa
Apply to the institution where you wish to study. If you qualify for entrance, you will be sent an "Offer of Place."
Fill out the student visa application form, which you can find on the Immigration New Zealand website (www.immigration.govt.nz) – click "Get application forms" then "Study." Gather all of the required documents you need. Depending on how long you are staying in New Zealand, this may include medical certificates and police clearances.
Send your completed application form plus all of the required documents (including your Offer of Place) and the visa fee to the appropriate Immigration New Zealand branch office. For most students in Canada, this will be the Ottawa branch.
Wait for your visa approval, and then enrol officially in your institution. Then pack your bags – you're on your way to New Zealand!
For more information on the visa application process, go to www.immigration.govt.nz
Contributed by:
Anita Kuehnel, Editor, Canadian Student Magazine
Additional sources:
www.newzealandeducated.com