The American University of Beirut (AUB) is an exceptional research and teaching university in the Middle East, with a diverse student population, all of whom enjoy full free speech rights, which is unique in the Arab world. AUB offers 141 academic programs across all major disciplines, from the hard sciences to the humanities to the arts, as well as specialized courses in Arabic language, agriculture, and archaeology, in which course material is drawn from the local Lebanese and wider Middle Eastern contexts.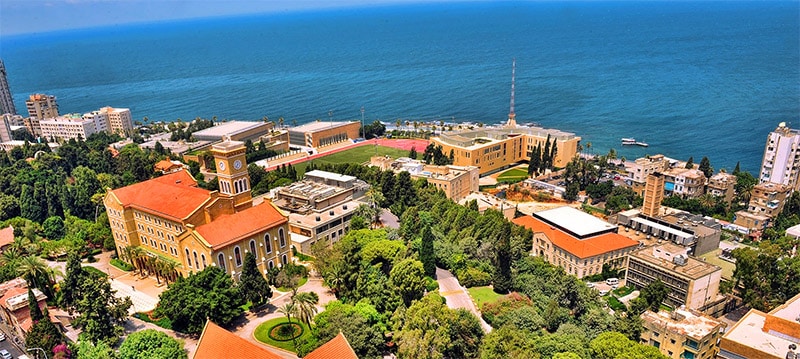 The AUB campus, consistently ranked as one of the world's most beautiful university campuses, is situated at the tip of the Ras Beirut peninsula, overlooking the Mediterranean.
The campus has its own private beach, a world-class fitness center, an athletic track and field team, and a museum. Many of the buildings feature a mix of Ottoman, French, and local Levantine architecture, with their red-tiled roofs, triple archways, and sandstone facades.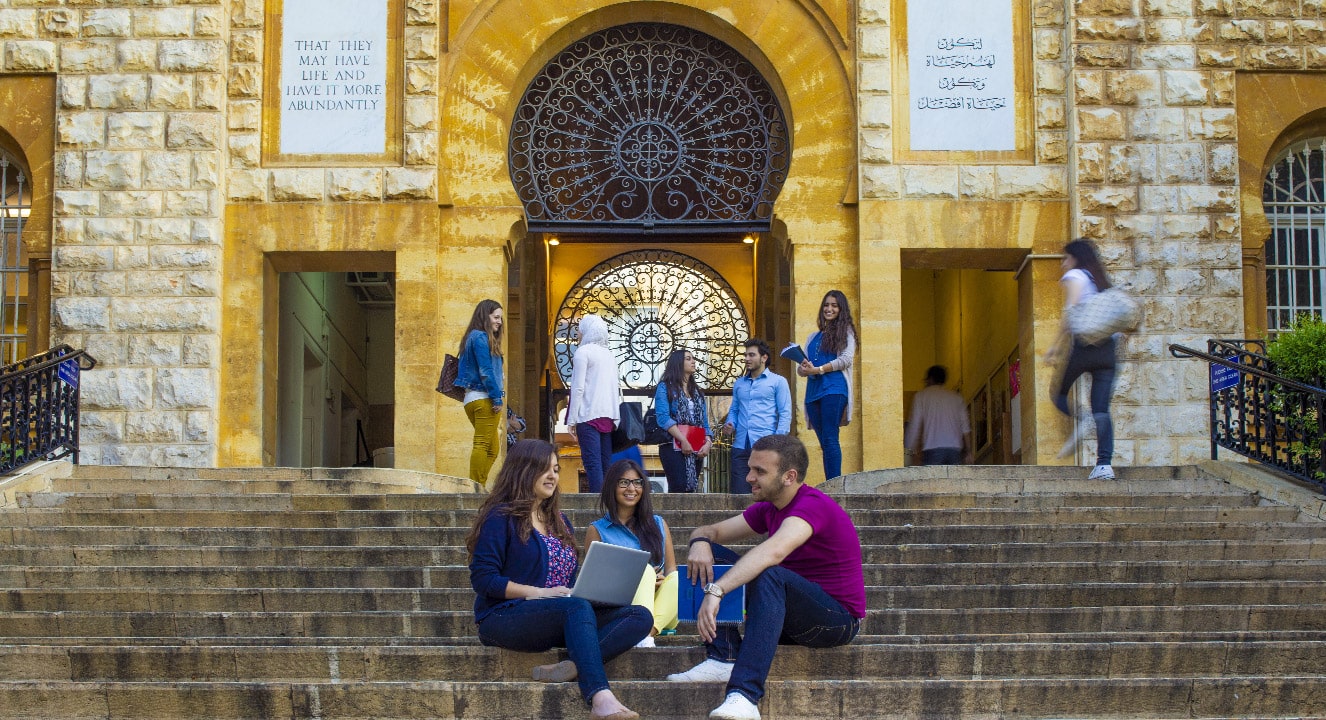 Beyond the campus walls are Lebanon and the wider Middle East, a historic crossroads, rich in ethnic and cultural diversity, and a study in contrasts, furiously globalized, yet bound to ancient traditions and customs, with nightclubs and mosques only blocks away from each other.
The people of Lebanon have endured much in the past half century: a 15-year civil war, foreign occupation, political assassinations, sporadic wars and bombings, and now a terrible financial crisis, with the local currency losing more than 90 percent of its value. And yet, while the current situation has developed a degree of cynicism in the Lebanese character, the warmth and social bonds that have allowed the Lebanese to survive successive catastrophes remain.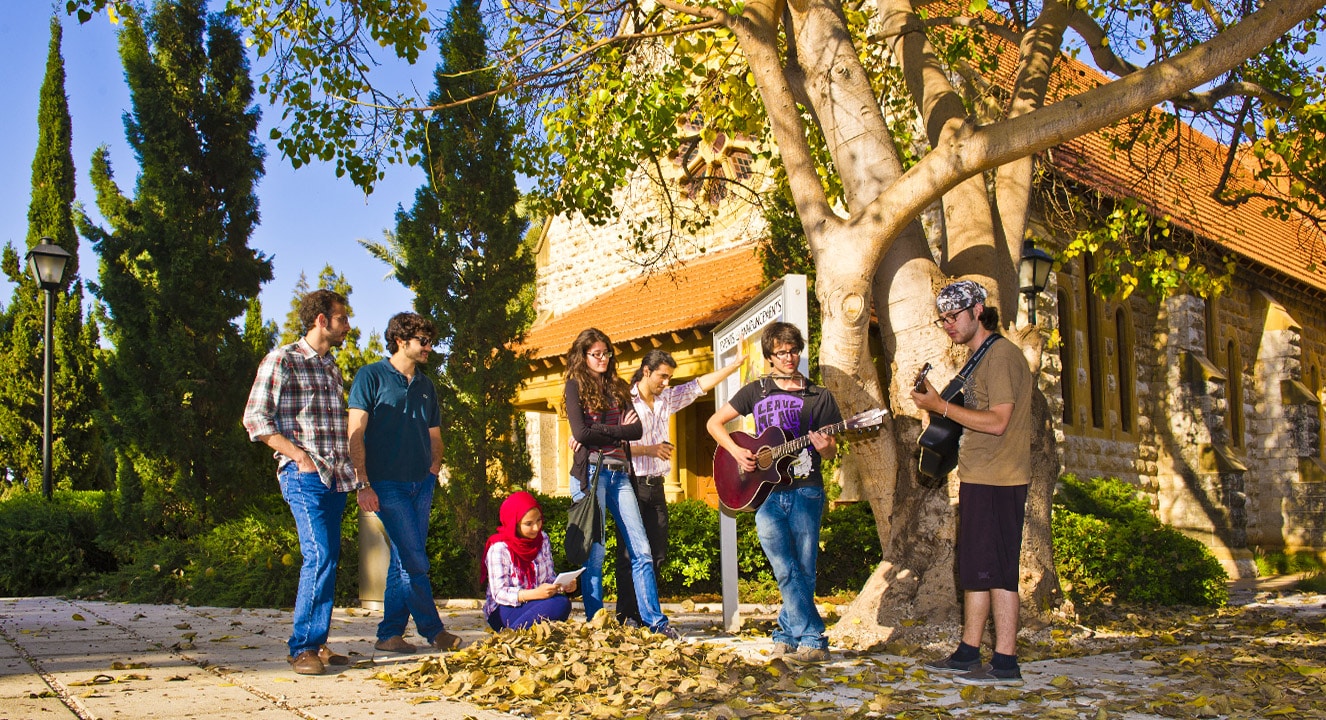 Whether you are a foreigner or a local, you will be hard pressed to avoid chat in the local café or the local sandwich shop. Drop in a few times and you'll feel like a regular, a colleague rather than just a customer. You may quickly learn details of the family and history of the man serving you Maneesh on the corner. He has a cousin studying in Canada, or he plans to go himself, or he loves Lebanon and its warm chaos despite everything. Get to know him and then, before you know it, Lebanon will feel like home.