How far would you venture to fulfill your lifelong dream? For Vancouver-born Shahrzad Zavoshi, her goal of becoming a Medical Doctor took her all the way to Debrecen, Hungary.
Shahrzad has always known that she wanted to be a doctor, and unlike many uncertain young undergraduates, her educational path was clear. After her high school, she enrolled in a science program at a Canadian university, taking the first step to fulfilling her lifelong goal. However, after a few years in her program, she began to realize just how competitive medical school admissions have become in Canada, with tens of thousands of students clamouring for very limited spaces.
After watching her friends struggle through the medical school admissions process only to be disappointed, Shahrzad changed her plans. She was not discouraged; rather than giving up on her dream, she began researching medical schools abroad. This decision would turn out to be the best she's ever made.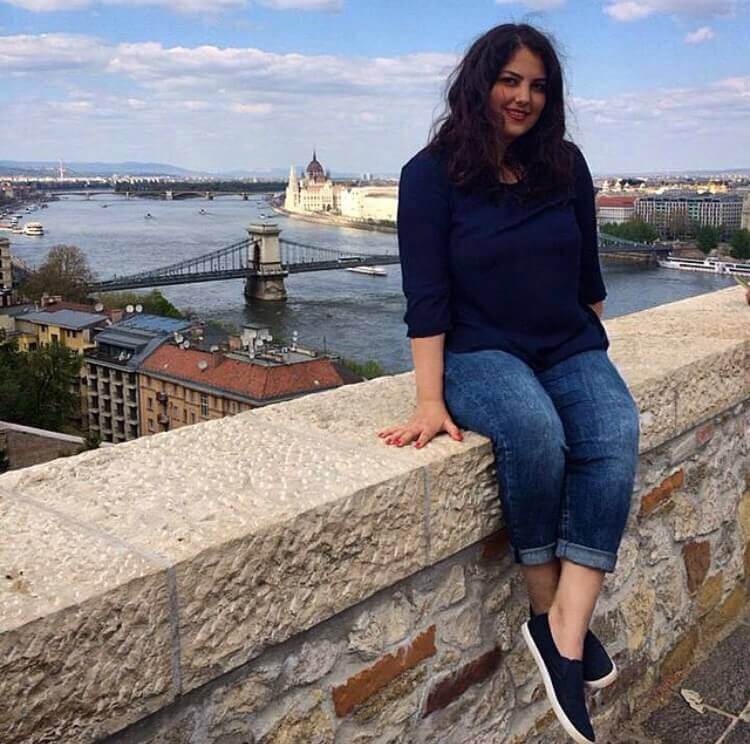 When she decided to take her education beyond Canadian borders, Shahrzad was looking for a reputable institution with credentials that would be recognized in North America, since she eventually plans to return. After some research, she was drawn to the University of Debrecen by its high standards and its worldwide accreditation. Moreover, the price of tuition and living abroad was much more affordable than several of the other schools she was considering. With these details in mind, Shahrzad had found the perfect place to pursue her dream of becoming a doctor.
Of course, moving to another continent for a semester-long study abroad is a far different prospect than completing a 7-year degree. However, Shahrzad was no stranger to change, as her family had moved several times in middle and high school.
"I just kept telling myself that this experience was going to be very similar to my past moves, and that I should just keep an open mind to everything," she says, giving some sage advice to any student travelling abroad.
Before too long, Shahrzad was off to a new adventure, ready for anything that might come her way. Although she was prepared to expect the unexpected, Shahrzad was pleasantly surprised by how smooth her transition was, and how friendly and helpful the university and even strangers were to someone new to Debrecen.
Before her arrival in Debrecen, the university arranged a dorm room for Shahrzad to live in so that she already had somewhere to go. Although the dorms were comfortable and quiet, equipped with everything a student might need, she quickly found a beautiful furnished house that was close to both the university and the city center. She moved in a week later with her sister, who also attends the University of Debrecen, as well as a friendly roommate who she met in her program. In the span of a few weeks, Shahrzad had made herself at home in a previously unfamiliar city.
Whenever you travel to an exotic new locale, it is common to experience some level of culture shock. For Shahrzad, who was used to living in large, bustling cities, the calm, relaxed atmosphere of Debrecen was a change of pace. She quickly realized that all of the same comforts of home were easily available in Debrecen, but noticed that the only difference was the warmth and welcoming attitudes of the people she met. Complete strangers would ask her about herself or say hello in the supermarket, and she soon got used to her landlord dropping by with little gifts.
For Shahrzad, Debrecen came to feel like home so quickly because of the connectedness she felt to her school and to the people she met. On her first day of classes, it was clear that the University of Debrecen was unlike any educational institution she'd attended before. While the subject material was the same as any medical sciences program, Shahrzad loved that her professors actively engaged with their students, making an effort to get to know everyone individually. In this atmosphere, she was inspired by her kind and supportive instructors, and Shahrzad began to thrive as she watched her lifelong dream of becoming a doctor turn into reality.
At the same time as Shahrzad was growing academically and professionally in school, she also experienced transformative personal growth outside of the classroom. Within her small classes, she formed close bonds with her peers and professors, many of whom she talks to every single day.
"You end up finding true friends and meeting amazing people. In a small city like Debrecen your classmates can become your friend, your roommate, and for many people their future spouse," she says.
While she was learning about her subject in the classroom, Shahrzad quickly realized that travel is a cultural education in itself. When she first arrived in Debrecen, she was fascinated by Hungarian culture, including their culinary history, traditional songs and dances, and the stories that create a cultural identity. Her immersion in a new culture has even helped her master the Hungarian language fairly quickly.
"Travelling abroad can help you understand a whole new group of people, and you are able to connect to a whole new world," she says.
While the decision to move abroad for school is a significant one, the experience was better than Shahrzad could have ever imagined. Already she has learned about more than just her subject; her education in medicine has been accompanied by lessons about a new culture, new friends and mentors, a new language, and what she now knows she is capable of. Simply put, her choice to study abroad is helping Shahrzad achieve her dream, along with a global perspective.
"It opened up my eyes to a whole new world and I couldn't have made a better decision. You will never regret studying abroad," she says.
Check out Shahrzad's tips for a successful study abroad!
Have an open mind. When you're abroad, you're not just learning about your subject, but about a new culture, a new way of life, and about yourself.
Try to be understanding toward everyone, because everyone comes from different backgrounds. Getting to know a diverse group of people will help you broaden your perspective.
Enjoy your time abroad as much as you can. This is a once-in-a-lifetime experience, and you should enjoy every moment of it!
Contributed by:
Lauren Sutherland, TalentEgg.ca
TalentEgg.ca is Canada's leading job board and online career resource for college and university students and recent graduates.