When Emma Blackwood's career path seemed up in the air after completing her undergraduate degree, she discovered a studying abroad opportunity that has shaped her future and helped her discover what she truly wants out of life and her career. Read about her journey of embarking on a four-year study abroad program in Australia and why she couldn't be happier that she moved across the world to pursue her purpose.
The decision to study abroad snuck up on Emma. After completing her Bachelor of Science degree from the University of Ontario Institute of Technology and her Master's of Public Health from Brock University, Emma was determined to get into the medical field. During her Master's degree, she completed placements in Namibia and South Africa which initially opened her eyes to global health and also ignited a spark for studying abroad. Once she learned more about the program in Australia and how it aligned with her interests in global health, she was sold. "I could not design a program more fit for me than this one…and that's when it really hit me – I was going to study abroad!", she says.
Making Preparations
Although Emma didn't pick her study abroad location, she was thrilled to travel to Sydney, Australia for not just a semester but for four years! Since this was the longest study abroad experience she has ever done, her preparations varied – from seeing friends and family before she left to ensuring her visa and vaccinations were all up to date. One thing she was really happy she did before leaving was booking an Airbnb for a few weeks while she was looking for an apartment to live in – a great tip for anyone studying abroad who may not be living on campus! To stay connected to her family and friends, Emma started a YouTube channel – you can check it out here.
Starting her Adventure
Emma found Australian culture to be very similar to Canada's. "In general, we're both really friendly and welcoming countries, and with my small program we all became friends really quickly, which meant we had a great support system", she says. The only big difference within her school setting was course enrollment. Otherwise, she comments that lectures, reading assignments and the overall structure of classes were similar to home, which eased her transition.
Studying abroad was much less overwhelming than Emma initially thought it would be. "I didn't think it would be as simple as it was", she says. "Of course, applying for visas and making the transition seemed daunting at first, but once you're actually doing it, it's surprising how you adjust. I feel like I have another home on the other side of the world and I didn't expect that at all".
Lessons Learned
While studying abroad, Emma learned a lot about herself and was able to explore interests beyond her studies. "Something I have been mesmerized with since I arrived was the birds and wildlife", she comments. "Being abroad I definitely am reminded of how amazing the world really is, and I always try to keep that in mind even when I'm home."
During her time abroad, Emma realized how resilient she is and what she truly wants. "Now whenever I face a challenge, I just think to myself: "You moved across the world, by yourself, you can do whatever this is!". "Every day I'm learning more and more about myself – what I can handle, what's important to me, what I want out of life, and I can take those lessons with me wherever I go. Studying abroad is more than education, it's been a self-discovery for me!", she says.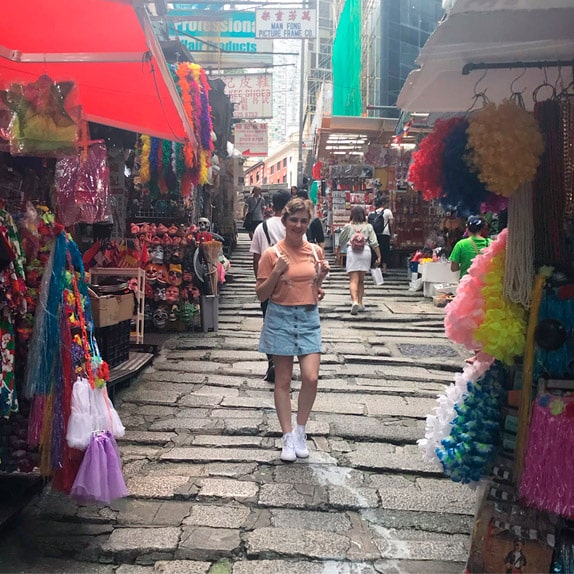 Making Friends and the Future Ahead
A special part of Emma's abroad experience is the diverse group of friends from around that world that she has met. "No matter what time it is I will always have a friend that is awake and available to talk. My support network is really 24/7", she says. Not only has she formed lasting friendships, but she also has unique connections to show her various parts of the world and vice versa. Her friendships have expanded her knowledge and broadened her experience. "We each bring our own cultural humour, our own viewpoints, and our own opinions to any conversation which really enriches the experience."
Studying abroad influenced Emma's career aspirations and pointed her towards a new path in medicine that she didn't initially consider. "If I didn't go abroad, I don't think I'd have the faintest idea that my passion would be global health", she says. This experience has helped Emma to grow in both her career development and as a person.
"Going abroad has made me so much more aware of cultural communication and I've developed my communication and soft skills a lot more. Even though Australia is very similar to Canada, I still think in my year here I have developed so much more as a communicator than I would have at home. I also think building that independent thought and having to examine your own world views and values while being abroad has helped me grow as a person which I can carry forward. I've become more focused and I know what I want, so I'm working more directly to achieve it because I've learned what I really value."
With three more years in her program in Australia, Emma hopes to use her free time to explore a new place every year.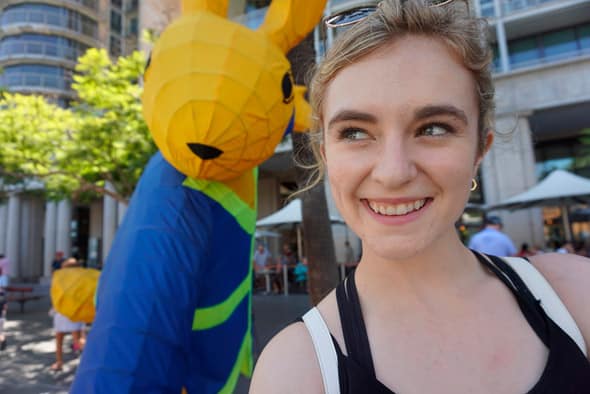 Advice for Students and Grads
Emma offers some advice to students and grads who are considering studying abroad.
"Go for it! You won't get opportunities like this later in your life. Now that I am abroad I wish I had done more exchanges in my undergrad. Learn from my missed opportunities!"
"Say yes to opportunities! Especially when you first get there. Do not hole yourself up in your room, go out and introduce yourself! It can be really isolating at first so make sure you meet people!"
"Go with an open mind. Try (I know it's hard) not to build up too many expectations (good or bad). Just go in knowing you will have to be flexible at times, things may not go as planned, but that it's going to be an amazing experience. I think the hardest time I had was when I tried too hard to make everything fit exactly into my plan and it just wouldn't. When I let myself go with the flow and be open to new experiences I had so much more fun."
Contributed by:
Stephanie Davis, TalentEgg
TalentEgg.ca is Canada's leading job board and online career resource for college and university students and recent graduates.