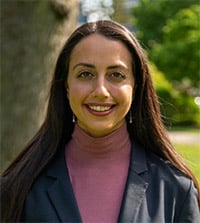 Before studying abroad, Natasha Racco had completed her Bachelor of Arts in International Development Studies with minors in French Language and Hispanic Language and Literature at McGill University. Passionate about pursuing a career in law, Natasha made the life-changing decision to study at Bond University on the Gold Coast, Australia, as she knew they had a strong alumni network of lawyers in Canada.
If you've ever been interested in studying abroad, keep reading to learn more about Natasha's experiences navigating a new country during her education!
Making preparations
Tell us why you decided to study abroad. Was there a specific turning point when you realized this was what you wanted to do?
I decided to study my law degree in Australia as I wanted to challenge myself by living abroad but study in a very similar education system to Canada.
What attracted you to the Gold Coast?
The Gold Coast has to be the most beautiful city, with beaches stretching for kilometres along the ocean. Everyone there embraces a healthy and active lifestyle, and there was a focus on work-life balance.
Have you ever gone on an extended trip like this before? What preparations did you have to make?
In high school, I went on an exchange to Aix-en-Provence in France for a month, but I had never lived abroad for this length of time (two years). To prepare, I set up an Australian bank account from Canada, and wired money over so that my account was up and running when I arrived.  Australia has a very cutting-edge banking system, and they were ahead of the game with contactless payments. I bought a new cellphone plan, got overseas health insurance and arranged to live in a shared apartment within walking distance of campus. I tried to pack efficiently in my two suitcases, including purchasing a handy travel converter for electronics and hair styling tools!
Starting an adventure
Where did you stay while you were in Australia?
I lived in four different shared apartments, each within walking distance of the campus. Each apartment had unique features; a view of the lake, a pool or exercise room in the building or more of a home-style apartment with a fenced backyard. I found my initial roommates by applying to one of the apartment buildings and being paired up, but after my first semester, I moved in with friends I had met in my program. This helped keep the living costs down and kept things entertaining!
Did you experience any "culture shock" when you first arrived?
I think the biggest shock was the different business hours in Australia.  Banks typically close by 4 pm each day, and even grocery stores had limited weekend hours, especially on Sundays. Once I adjusted to this, I actually liked it as it meant that people would spend more time with family and friends on Sundays rather than catching up on chores and errands.
Were the schools/classes any different to what you were used to?
The emphasis at Bond was on the small-size class tutorials we had for each of our courses, led by a professor or teaching assistant. These tutorials were an opportunity to ask questions, review what was covered in the lecture and participate in a group discussion to work through issue-based scenarios. The exams were also "open-book," so the focus was more on analyzing issues and not simply on regurgitating information that had been memorized. I found it a welcome change from the closed book exams in my undergrad program.
Lessons learned
Did your time abroad meet your initial expectations?
It exceeded my initial expectations because I discovered how independent and self-sufficient I am when I'm forced into a new environment. I am a very social person and thrive on connecting with people but when you live abroad it's challenging to meet new people while simultaneously undertaking a rigorous program. I treated law school like a full-time job, though, and spent the same number of hours studying and reviewing notes in lectures and tutorials. I leaned on my new friends; we could relate to each other as we were all so far away from friends and family at home and going through this new experience together. I expected to change as a person, but I didn't know I would come home with a newfound appreciation for both my host country and my home country.
Making connections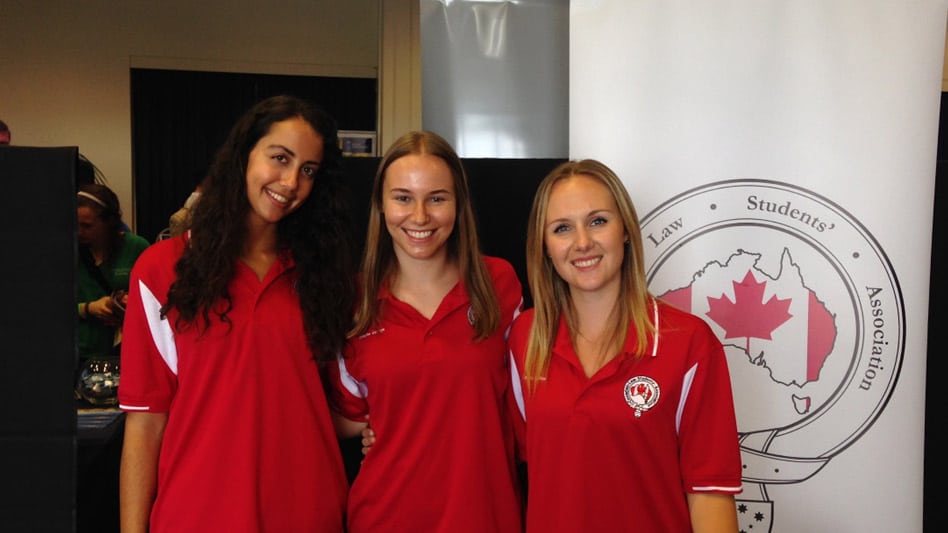 Tell us about the people you connected with during your travels (friends, classmates, professors, etc.)
I am lucky to have met my partner, a fellow Canadian from London, Ontario, in my JD program at Bond. We had a lot in common.  We studied together in some of the classes, and then returned home to study for the bar exams, and then both practiced law in Ontario.
What's your favourite part about having friends in different parts of the world?
You can learn more about their traditions and lifestyles than you would normally by visiting as a tourist.
Advice for students and grads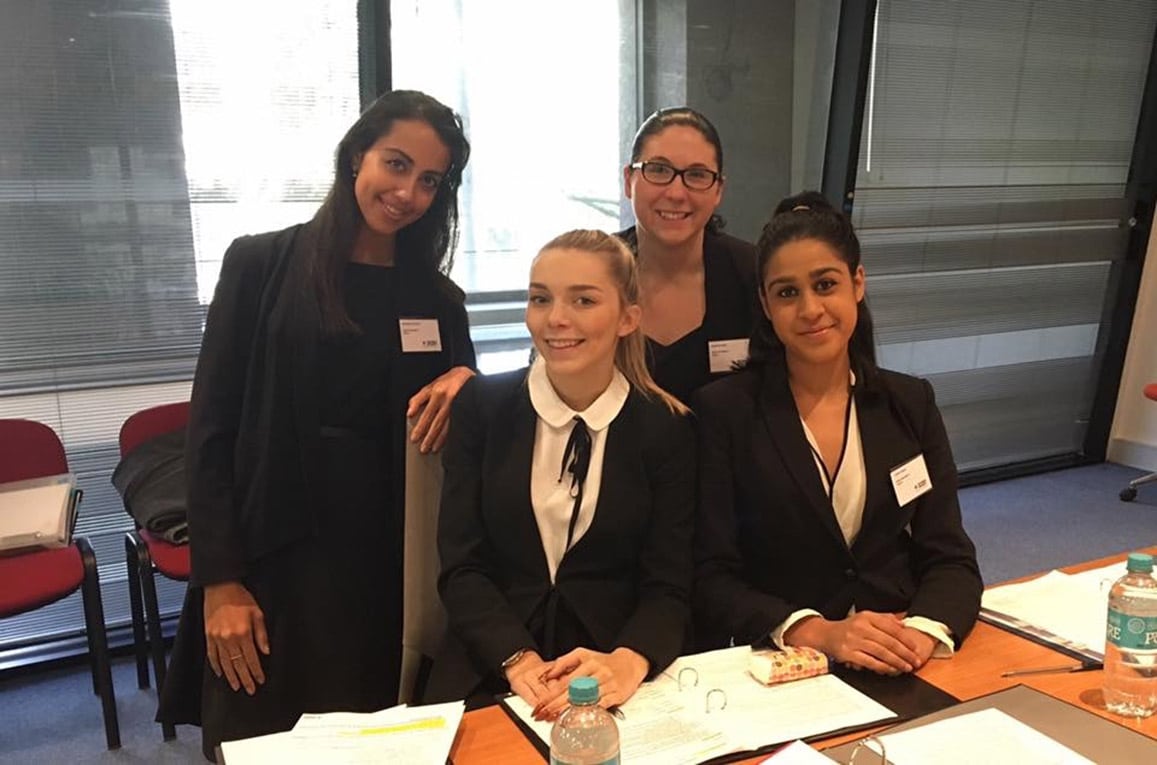 Why should students consider studying abroad?
It will open your mind and make you a more emotionally intelligent person!
What's the most challenging aspect of studying abroad?
You are studying a rigorous program and you are far from your family and friends. You can't just take a quick trip home to visit on the weekends, so you really look forward to your semester breaks to have visitors over or travel home.
Any other tips?
While abroad, do something you normally wouldn't! For me, this meant bungee jumping in Cairns on a semester break. Travelling to a work placement at a criminal defense law firm, I noticed signs for an adventure park with bungee jumping. This was beyond my normal comfort zone, but I decided to book a day and go for it. I was living in a shared apartment for the semester break with international students/young professionals and one of them decided to come with me for emotional support. Usually I would only have signed up for something like this if I was doing it with a friend, but I challenged myself to embrace the thrill-seeking lifestyle and went for it on my own. It was a rush of adrenaline, and I was happy to have one of my roommates come along to witness it!