In today's competitive environment, employers around the globe are looking for fresh talent and new recruits with a competitive edge. A postgraduate qualification from Western Australia can give you that edge and steer the success of your career.
Perth, the capital city of Western Australia, is the ideal place for aspiring scientists and innovators. Through its five universities and hundreds of centres of excellence, the state combines a world class education system with innovative research.
Each year, Western Australia receives close to 55,000 international student enrolments, and over 5,000 of these belong to postgraduate programs. With 130 research and 800 coursework programs to choose from, Perth offers extensive postgraduate opportunities to take your studies further.
Whether it's architecture, engineering, environmental studies, information technology, psychology or performing arts, the qualifications you receive in Western Australia will be recognised by employers and leading education institutions around the world.
PARTNERS IN EXCELLENCE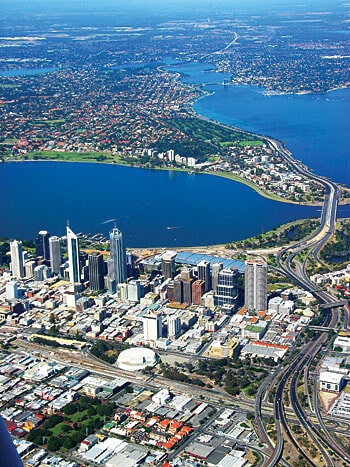 Western Australia has a major focus on research and innovation and has achieved global recognition for its contributions in the fields of medicine and technology.
Developing ideas, discovering new ways of doing things and changing lives requires not only talented individuals, but strong partnerships as well.
Every Western Australian university has alliances with industry and other academic and research institutions in Australia and overseas, including many of the State's centres of excellence.
Together they work on cutting-edge research projects relevant to current and future issues facing the local community, Australia and even the world.
Western Australia's centres of excellence offer research programs, postgraduate studies, internships, training seminars and advanced facilities to students studying in their area of research.
Each centre plays an important role in its field on a global scale. The partnering universities working with the centres make a valuable contribution by helping recruit and train young, innovative thinkers eager to learn and to help make a difference.
The skills you learn during your postgraduate studies and your training at a Western Australian centre of excellence will not only help shape your career, they'll also benefit the communities where you choose to apply these skills.
OPPORTUNITY, DIVERSITY AND LIFESTYLE IN ONE PLACE
Continually voted as one of the world's most liveable cities, Perth's lifestyle speaks for itself.
Perth has one of the highest standards of living in the world, but is more affordable than many other study destinations such as the United Kingdom and the United States.
It's a welcoming, friendly city with great multicultural diversity. People of more than 200 different nationalities live and study here, speak over 170 languages and practice more than 100 religions. Check here for more information on living in Perth.
Perth is well connected to major cities in Asia, Africa and Europe, and because of its time zone, it's easy for students to keep in touch with friends and family back home.
When you enrol in a postgraduate program in Western Australia, chances are, you'll be studying in the city of Perth and not in another town or a remote area of the State. All main university campuses are located within 25km of the city centre, so they're easy to reach by train or bus.
The academic year in Western Australia is divided into two semesters, although some courses are divided into three trimesters. It starts in late February and finishes at the end of November, followed by a summer break. This is the ideal time to apply your knowledge in a working environment as there are many internship opportunities available to students during the summer holidays.
To make studying in Perth more affordable, the Australian government offers scholarships to international students, as well as individual universities – check here for more information.
READY TO TAKE YOUR STUDIES FURTHER?
Search for your postgraduate program in Western Australia today at  www.studyperth.com.au/.
Study Perth is one of Western Australia's official representatives for international education and is a reliable source for anyone wishing to find information on studying and living in Perth.
Western Australia's five universities, plus over 45 private and public schools, vocational education providers and English language colleges are members of Study Perth. Of all the international students studying here, 97% are enrolled at one of these member institutions.