Studying abroad is a dream for many students. If you grew up watching comedies of the lucky few who get to travel the world, meet new people, embrace new cultures, and study at the same time, spending a semester abroad has probably been on your bucket list ever since. At the same time, adapting your lifestyle to a new country can be a challenging task. How did Danielle Buchanan do it?
Danielle was inspired to study abroad by stories shared by like-minded, adventurous students.  An undergraduate in Psychology from Kwantlen Polytechnic University in Vancouver, B.C, Danielle first decided to travel abroad to New Zealand in 2011 when a student came into her classroom to share her experiences studying in Austria.  Danielle always wondered what it'd be like to one day travel abroad, but wasn't sure initially where to go. She was impressed with the student's comments and began researching this further.
Danielle knew she loved the outdoors, so New Zealand with its beautiful beaches, world renowned hiking trails, and lustrous mountains seemed like the perfect fit. Danielle says: 'I feel most connected when I am out in nature. I feel that my problems don't seem as big when I am outdoors. New Zealand has the most beautiful scenery in the world!"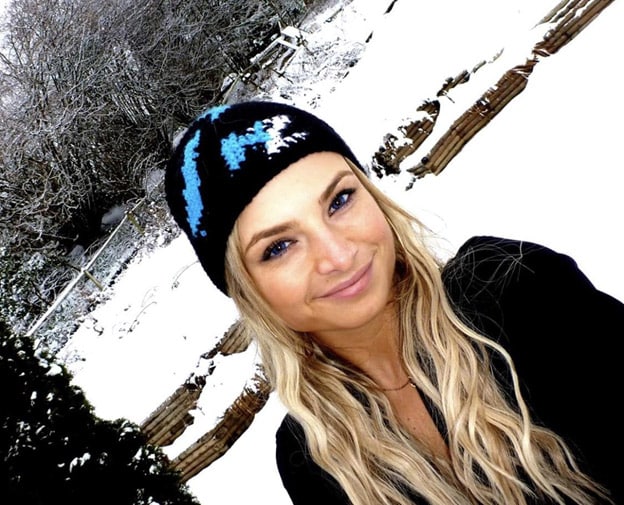 Preparing to Travel
For many, a decision to travel thousands of miles away can be daunting, especially considering how far New Zealand is from a Canadian home. Having moved to England at the age of 18 and lived with her grandmother, Danielle was familiar with the difficulty of traveling abroad, but in this circumstance, Danielle didn't know anyone in New Zealand.
So what made her adjustment so easy?
It was certainly comforting to know that the three other roommates she lived with were in the same situation as her, with two of the international students being originally from Sweden and the other hailing from a different part of New Zealand. Every Sunday night, each student would take turns making food from their home countries, so Danielle took it upon herself to introduce them to Canada's breakfast staple: maple syrup.
As reassuring as it was for Danielle to have three other foreign students she could relate to, New Zealand offered a host of cultural differences that Danielle had to get used to.
Adjusting to the Culture
On Danielle's first day welcoming ceremony, she and the other students were greeted with the haka — the dance of war. This dance is a traditional Maori battle dance or war cry used anciently on the battlefield as well as when groups came together in peace. This ceremonial performance, with its choreography often including violent foot-stomping, tongue protrusions, chest beating, and accompanying war chants, embodied everything that New Zealand's culture valued: pride, strength, and unity.  Danielle soon came to realize and embrace these qualities herself. "I had never seen it before", she shares, "it was such a cool experience that I definitely wouldn't get in Canada."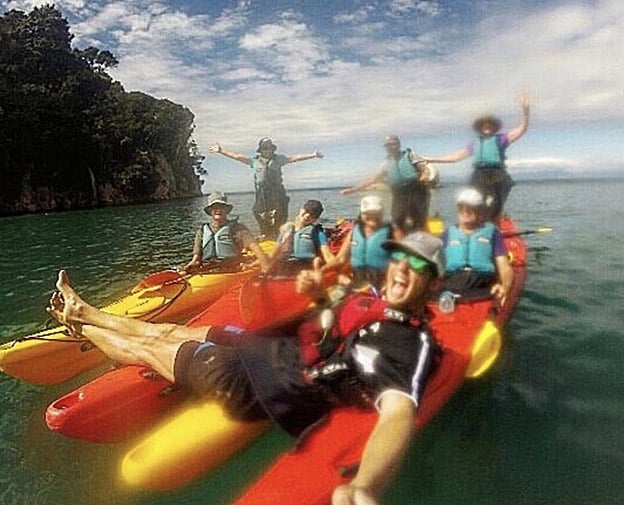 During one of her sociology courses, Danielle recalls a time where she personally felt the difficulty (and humor) of trying to learn a new language.
"My professor was talking about the "Pakeha's" and I underlined the word and was too afraid to ask it in class.", she says. "I asked a student after class and said," He kept saying pakeha this, pakeha that … and I was lost!". "It's you!", my classmate said, "A white settler!"
At the same time, many things about New Zealand's culture settled easily with Danielle, especially its host of outdoor activities and clubs that Mt. Albert's campus had to offer. From skydiving over Fran Joseph Glacier, hiking throughout the island, praying to the Maori Gods in Rotorua, or simply pushing herself to make friends, Danielle made a conscious effort to get out of her comfort zone and try new things.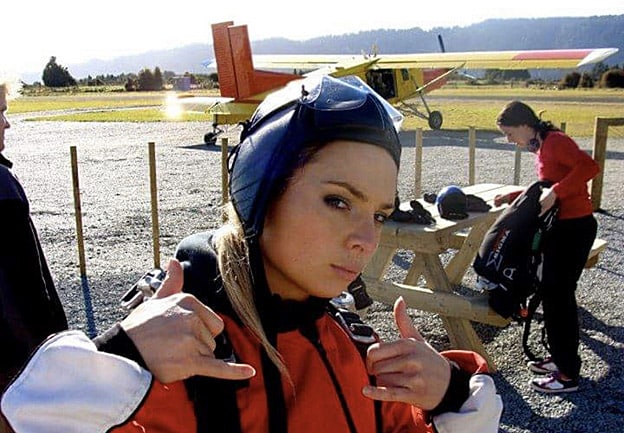 Danielle's experiences in New Zealand did more than just expose her to a new culture: it taught her the principle of adjusting to change, embracing it, and making the effort to do what one's uncomfortable with. With the strong connections that she made in New Zealand, Danielle returned back to visit in 2017, made the effort to travel throughout Europe to visit her associates she met in New Zealand, and is now completing a Social Justice Practicum for her Masters Degree in Psychology in Udaipur, India.
Danielle's Top 3 Tips for studying abroad:

Study and travel with a purpose
Get the most travel insurance available, and check your coverage
Face your fears, and do it anyways
By Matthew de Dios