Source: huffingtonpost.ca
Studying abroad is on most people's bucket lists, but the hard part is choosing where in the world to go.
Each year, we compile a list of the year's hottest global destinations for your studies. These cities aren't just international hubs for academic excellence, but also host the best sights and sounds to make your friends über jealous.
"Choosing a destination for your studies abroad can be overwhelming," says Katie Idle from the Study and Go Abroad Fair. "But it will make a big difference to your stay, and will help immerse you in the local culture."
Idle has been helping organize the fair for years, and has a firsthand perspective on the latest trends and demands from students. "We have schools flying halfway across the globe — quite literally — to speak with Canadian students," says Idle. "It's a fantastic opportunity for students to get a feel for a school and city before they pack their bags."
The fair is free and happening Sept. 23 to Oct. 1 across Canadian cities. Without further ado, here are this year's five hottest cities for studying abroad.
#5: Dublin, Ireland
In Dublin, you could be studying history, business, or technology one minute, and be en route to exploring the Cliffs of Moher the next. The city itself has an incredibly upbeat social scene (Ireland is the birthplace of Irish pubs, after all), and an equally rich food culture with many locals to make friends with.
Ireland's capital city is also home to a small cluster of globally-renowned post-secondary schools, like University College Dublin (the country's largest university, which conveniently offers Canadian students thousands of dollars in scholarships), and the Dublin Institute of Technology. The city is an overall solid place to both study and explore.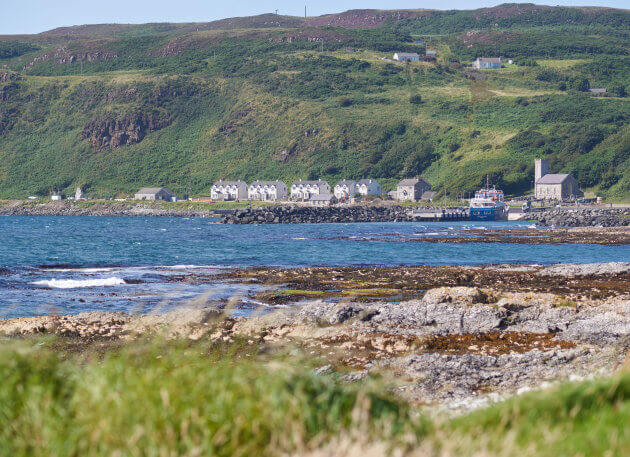 Must-have Instagram moment: Take a weekend road trip to Northern Ireland, and see the breathtaking views which are backdrops to many Game of Thrones scenes.
#4: Tokyo, Japan
For students looking to visit a big city with a unique culture and history, Tokyo is a solid choice. The people of Tokyo are very polite and considerate, its subway system runs like clockwork, and you are bound to get a literal (and figurative) taste of the culture on every block.
Sushi and noodle connoisseurs will rejoice at the opportunity to be surrounded by thousands of incredible food joints, ranging from budget to outrageously luxurious, while everybody's inner tech geek squeals at the amount of useful (as well as just plain entertaining) gadgets available here.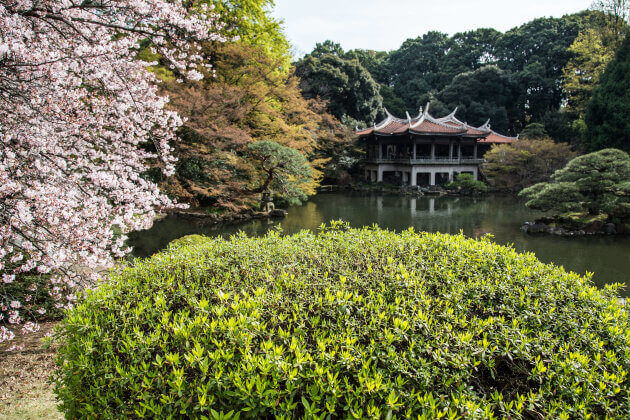 To help get around the city, EF International Language Campus is a great place to learn about Japanese culture and language. Additionally, a few hundred universities and colleges are in or near Tokyo's vicinity, so there is no shortage of diverse options for education here.
Must-have Instagram moment: Visit the Shinjuku Gyoen National Garden (Tokyo's Central Park) during the spring season to see 1,500 cherry blossom trees in bloom.
#3: Granada, Spain
Granada is a small, walkable, and very affordable spot in one of the world's most colourful countries. It is home to one of the world's oldest and most historically important universities, the University of Granada, where students can learn anything from environmental sciences, to law, to finance and accounting. And, to help international students thrive while living in Granada, Spain's Don Quijote school offers a great opportunity for studying Spanish.
If studying at Spain's top university isn't enough, know this: Granada is sheltered by the Sierra Mountains as well as beaches, allowing it to provide the perfect combination of various outdoor activities to decompress after a long day of classes. Granada also offers easy transport routes to Spain's other major cities, so you will never feel like you are missing out on everything else Spain has to offer.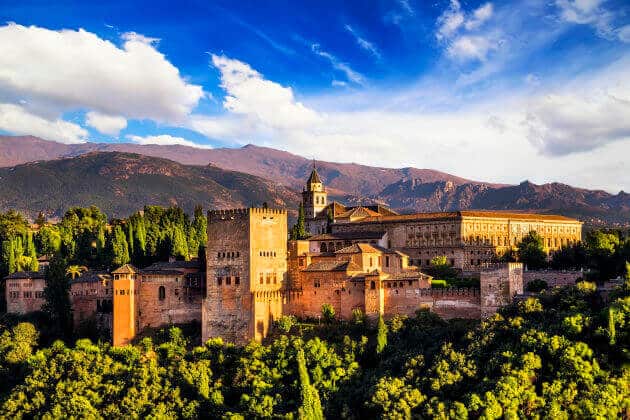 Must-have Instagram moment: Visit the Alhambra, a massive complex of palaces and fortresses dating back to the 1500s. Fun fact: A UNESCO World Heritage site, the name Alhambra stands for Red Castle.
#2: Florence, Italy
Florence (Firenze in Italian) is an especially wondrous city for students with an inclination towards the fine arts. It is home to institutions like the prestigious Studio Arts College International (SACI), which actually offers students a U.S.-accredited degree upon graduation. Those without an inclination for the fine arts shouldn't fret, though, as organizations like Sai connect students to academic programs ranging from business to health studies as well.
Florence, widely known as the birthplace of the renaissance, is best travelled by foot (as opposed to by bus or taxi), because every one of its nooks is a work of art. As much as it is a tourist destination, Florence also offers students a home away from home in its five-star gelato shops, pizzerias, and even top-notch vintage stores (for the shopping lovers).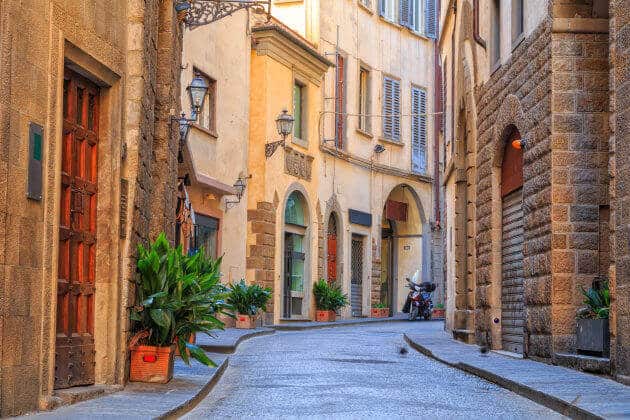 Must-have Instagram moment: One SACI alumnus recommends getting delicious, inexpensive gelato at the Gelateria Neri.
#1: Boston, Mass.
History is embedded within Boston's very foundation, and a path of red bricks even lines some of the city's most historically important sites. Having been named one of the U.S.'s most walkable cities, Boston is an incredible hub for city-dwellers and outdoorsy students alike, since the Charles River (affectionately referred to as The Charlie over there) crosses right through the city, and has built-in walking, jogging, and cycling paths along its sides.
Boston is one of those small-big cities that are just compact enough to feel cozy and accessible without sacrificing any big-city attractions. The city is also home to some of the best universities in the world: 381-year old Harvard University, the Massachusetts Institute of Technology, the University of Boston, and the Massachusetts College of Pharmacy and Health Sciences (for students specifically interested in those industries).
While some of these colleges are notoriously tricky to get into, it is possible to find helpful advice from groups like EducationUSA, who guide international students to-be through the journey of applying to U.S. institutions.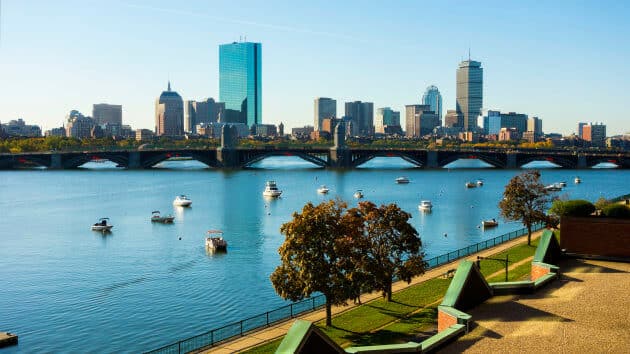 Must-have Instagram moment: Idle recommends catching at least one Red Sox game at Fenway Park. We agree.