Source: beautifullytravelled.com
Do you wish you could drop everything and spend your Life Travelling? I certainly do and if you are reading this chances are  you wish you could to.
The World Wide Web is full of Travel Blogs and Websites that encourage you to quit your Job and follow your Dream. They managed to do so, so why shouldn't you? What a wonderful idea! No more struggle to wake up in the morning. No more long-winded stressful commute to work. Just set of on the Adventure of a Lifetime!
Unfortunately this isn't an Option for all of us. Some of us might not even want to give up our career for a Life Exploring the World. But we still want to incorporate as much Travel into our Lifestyle as possible.
What if you already have a Job you love? Maybe you have a Family back home? Perhaps you only want to Travel for Pleasure. This doesn't mean you have to give up on your Dream of visiting every Country on this Globe.
I asked a couple of my fellow Travel Writers to give you their Best Advice, Hints and Tricks on how to Travel the World whilst holding down a 9-to-5 Job. Here is what they had to say:
WORK HARD THEN PLAY HARD
Lance and Laura Longwell, founders of Travel Addicts, work to support their travel habit and show other professionals how to leverage their limited vacation allotment into the most travel possible.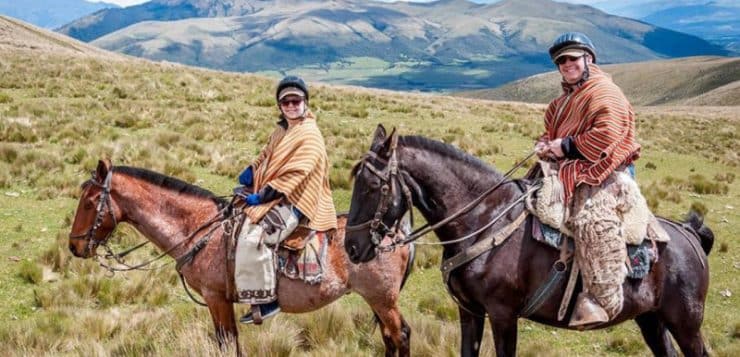 Working a 50-hour-per-week corporate desk job with only three weeks of vacation per year doesn't mean you can't see the world.  Since 2008, we've been showing people how to do just that – maximize a limited vacation allotment into the most travel possible.  Our approachto work-life balance is to work hard and play hard, but we've learned how to play the vacation game.  Our biggest tip for new travelers is tolet someone else pay for your vacations – namely your employer!  Now, you need to do this ethically and we're not suggesting doing anything illegal.  The best approach is to tack on personal vacation to business trips.  So your employer pays your airfare (typically your largest expense), but the rest of the trip is on you.  It's usually easiest to just spend a few extra days in your destination after your business is done.
Want more? Lance and Laura have a whole Post on the Topic of Maximising your Vacation Time
Stay in Touch with Lance and Laura:
MAKE THE MOST OF CONFERENCES
Nikoleta is a student with strong passion for travel, sharing it in her website The Bonfire Dream with all who are interested. Her main destinations are in Europe.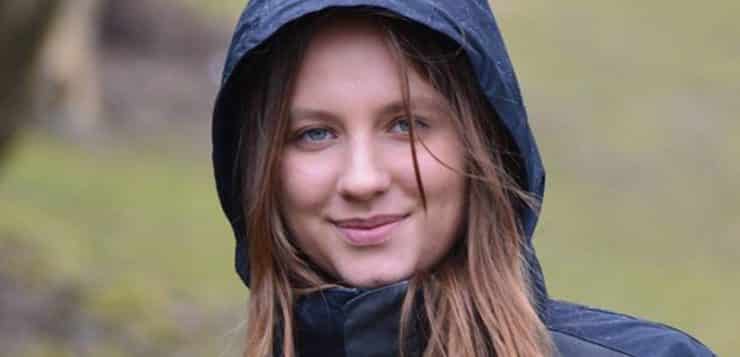 My full time "job" is study during which I also tutor and babysit, I am a volleyball player, I run a blog AND I get to travel. People often ask me how do I manage, whether I don't miss days when I don't have to do anything and how long do I think I could still hold on. They just do not understand how I find time to have fun, while studying or working.
My most favourite trips are weekend get away and travels that I take because of my studies. Going to conferences or sport tournaments is not only paid for you (usually), but it also allows you to explore new places. While sport events you get to interact with locals that will always give you valuable insights into the country even if you do not have time to explore it much yourself. Conferences end usually at the best time (around 18:00 – 20:00) when you can go to the city, to wander around, for a dinner and so on. Yeah, this is also considered a travel.
Another possibility would be one day or weekend trips. Not only you can get away and let your brain relax on a regular basis, but it allows you to explore your close neighbourhood which we often forget about. You will never be one of those locals who do not know their own homeland.
Lastly, you always have holidays. Take two weeks during the course of the year to go wild, go out of your comfort zone and enjoy yourself. Because after all, that's all what matters whether travelling or staying home.
Stay in Touch with Nikoleta:
CHOOSE YOUR HOMEBASE WISELY
Edna is an Expat and Blogger at Expat Edna 
Since graduating in 2010 I've travelled to 25 countries around the world, all while holding down jobs in media and communications. One key to this was finding jobs in countries that are good travel bases.
For example, when I lived in Singapore, I was able to go to Thailand, Vietnam, Indonesia, Malaysia, etc just for the weekend! The same applied in Paris: I would sometimes go to London just for the day, or Italy or Germany for a long weekend.
If you create a home base that is geographically easy to travel from, you can make the most of your free time while also still earning a pay check during the week — and who knows, you may even be able to develop a career from it!
Want more? Edna has a whole Post on the Topic of Developing a Career through Travel
Stay in Touch with Edna:
MAKE TRAVELLING A PRIORITY
Matilda is a Part time Traveler and Blogger at The Travel Sisters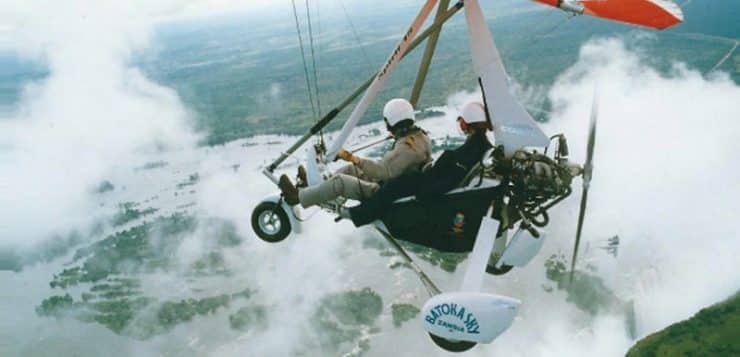 Traveling the world with a full time job and set vacation time is definitely possible.  In the last fifteen years, I managed to travel to 40-something countries and all 7 continents without short-changing my destinations or compromising my career.  How did I manage this?  The simple answer is I used ALL the vacation time allotted to me.  Unlike many of my co-workers and friends, no vacation day is ever left unused.  Of course, I also squeeze in a few extra days by taking advantage of weekends, especially those bonus three day weekends.  As much as I enjoy travel, I also enjoy spending time with loved ones.  Instead of choosing one or the other, I try to plan some trips with family as well.
Although a full time job limits your vacation time, it does make it easier to finance travel.  Still, in the beginning, I was very diligent about saving as much money as possible in my day to day life and keeping incidental spending low (no fancy coffee everyday, eating out all the time or impulse purchases).  It was a pretty good strategy that enabled me to build a nice travel budget.  In the last few years, most of my travels  are almost free after discovering travel hacking.  I now fund my travels with miles and points earned through credit cards, online shopping etc.
Stay in Touch with Matilda:
MAXIMISE EVERY DAY OFF
Jen is an adventure Travel Blogger at She Gets Around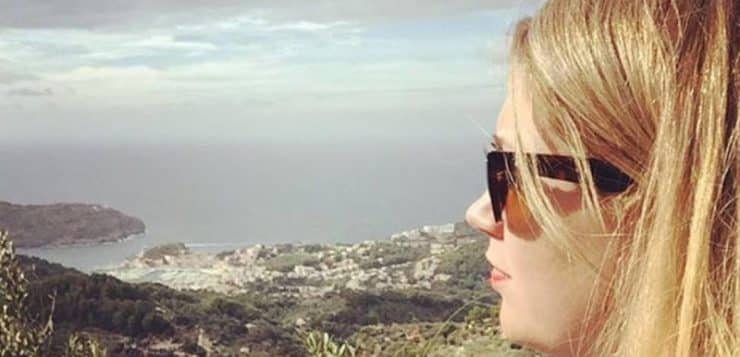 It became a joke in the office that I had more annual leave than the rest of the team, but it was purely due to me maximising every day off I could. I would often book a flight for a Friday night, take my backpack or suitcase to work and then fly back early Monday morning, again bringing my bag back to the office with me. It is amazing where you can go for a long weekend without even taking any time off work.
If you get cheap flights you can often spent very little more than you would having a weekend around home. By the time you have been out for dinner, lunch or done a fun Sunday activity you can easily spend £100 to £200 which can more than cover a weekend away if you spend right. Stay in hostels and cook your own dinner and just spend your time wondering around a new city, there are often free museums and just walking around a city can bring excitement and adventure into your life.
Stay in Touch with Jen:
BE STRATEGIC
Mar is a Travel Blogger with a passion for Luxury and Offbeat Travel at Once In a Lifetime Journey. She enjoys good Food and Wine wherever she goes.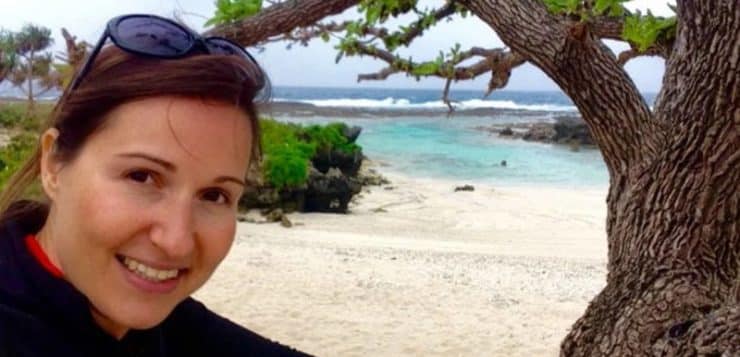 I used to have a job that required me to travel every week. On Monday I would fly somewhere and return home in the weekend. For the last year, my job requires minimal travel, so I have had to re-adjust my lifestyle and work to maximize my days on the road. I always tell my friends that the most important elements is to be strategic about it and to always look for opportunities to travel more, longer and in more quality. Here I explain how I still manage to travel 40% of the time with a full time job.
Want more? Mar has a whole Post on how she still manages to Travel 40% of the Time with a Full Time Job
Stay in Touch with Mar:
TRADE OVERTIME FOR TRAVEL
Viktoria is an Austrian Travel Blogger at Chronic Wanderlust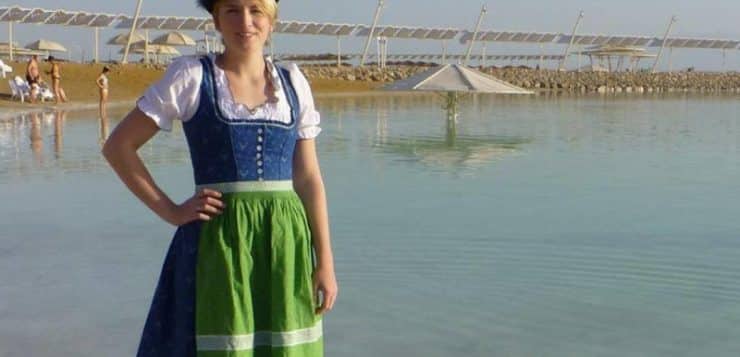 At my job it is possible to work overtime and then take that time off. This allowed me to go on a two month long round the world trip this summer. I'm not gonna say it was easy to work that much overtime, but it was 100% worth it and I don't regret it at all.
This is my way of travelling the world, and sure I can't take 2 month off every year but I try to get a few weeks together so I can travel and see more spots of our beautiful world!
Many have money in mind and so do I. I'm not really concerned about money, but I allow myself a certain budget for travelling. Staying in hostels is cheap and my favourite way of saving a lot of money and meeting people.
With every payment I receive I put most of it in a travel fund so whenever I do go travelling there is some money waiting to be spent!
Stay in Touch with Viktoria:
STILL NOT ENOUGH? HERE IS MORE READING MATERIAL ON HOW TO TRAVEL THE WORLD WHILST HOLDING DOWN A 9-TO-5 JOB
Why Employers Should Be More Open Minded About Annual Leave – by the Bemused Backpacker
Study, Work, Career And Gap Years. The Middle Way – by the Bemused Backpacker
Keep Calm and Save Money – by Safe and Healthy Travel