Here at the UK's University of Wolverhampton –the University of Opportunity – we have been providing students with high-quality education for over 190 years.We have received a coveted Silver award in the Teaching Excellence Framework in recognition of the high-quality courses we deliver, and 83% of our students said they were satisfied by our courses in the National Student Survey 2018.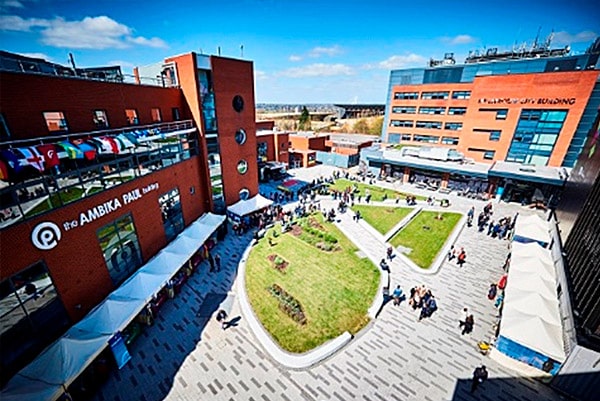 Over the past five years we've boosted our facilities, buildings, and campuses as part of a £250 million investment program. As a part of this drive we've completely refurbished our Rosalind Franklin Building, which is where much of our scientific teaching and cutting-edge research takes place.
Pharmacy courses and the MPharm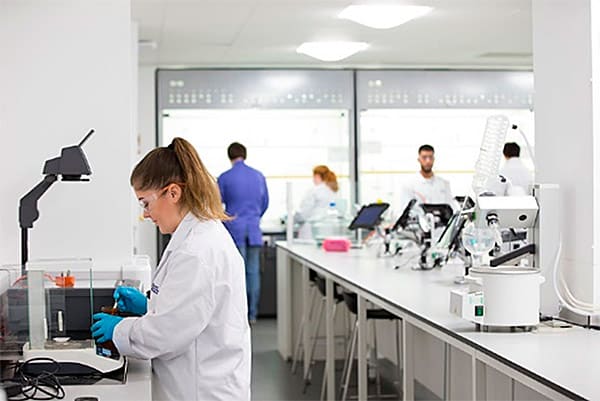 When you study a Pharmacy course at the University of Wolverhampton, our lecturers and practitioners prepare you to meet the needs of future employers and patients alike.
The University of Wolverhampton's MPharm is fully accredited by the General Pharmaceutical Council, the UK's pharmacy regulator. By the time you've finished the course, you'll have covered everything you need to prepare you for a successful pharmacy career – and potential employers will know that before they've even met you.
Alan Hindle, principal lecturer and clinical pharmacist, said: "Our aim is to ensure that students reach their maximum potential and our teaching staff and facilities are geared towards achieving that. We've resisted the temptation to take on hundreds of students each year, and our smaller cohort sizes let us really get to know our students and give them the supportive environment they deserve."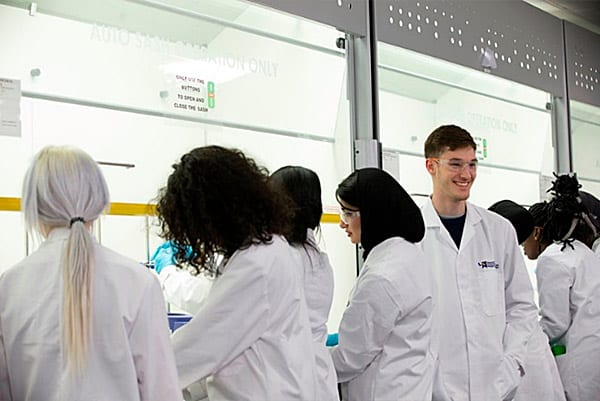 In the MPharm course, you'll receive all of your learning materials upfront. That means that instead of relying on traditional lectures, classes can focus on clarifying your understanding and applying the material to realistic problem scenarios.
We can even arrange your pharmacy placement for you.
Take a step towards your future pharmacy role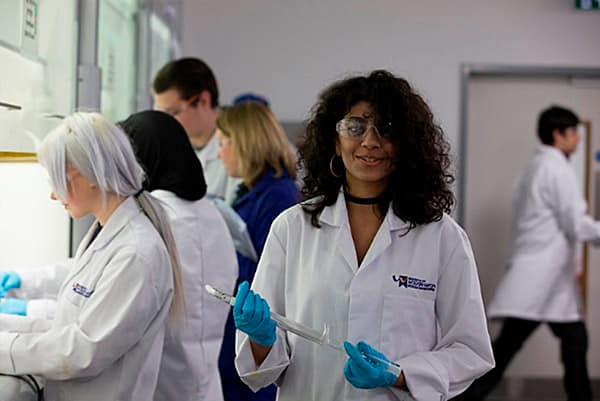 In our School of Pharmacy, our research into treatment for cancer and male contraception has had global media coverage, and we have one of the highest graduate employment rates in the University. Opportunities and career options for our pharmacy graduates are wide-ranging, and include working in a community pharmacy, a hospital, a GP surgery, academia, and more.Our impressive graduate employability rate is 96%, with 72% in professional or managerial roles (DHL E 2018).
We also offer access to a number of scholarships, if you would like to apply at the University of Wolverhampton, find out how here.
If you have any questions, we're always happy to help. You can get in touch with us via international@wlv.ac.uk