The University of Strathclyde is a leading international technological university located in the heart of Glasgow, Scotland's biggest city. Fresh from having won Scottish University of the Year 2020 (The Times and Sunday Times Good University Guide), the University of Strathclyde, has also recently won the Times Higher Education University of the Year 2019, making us the first university to have won this prestigious accolade twice.
Transforming our campus
Established in 1796 as a place of 'useful learning,' the University remains committed to research, teaching and being of benefit to society. Strathclyde constantly strives to be at the forefront of academic performance, ensuring our students and academics benefit from thriving in a first-class environment. This is demonstrated through our massive investment in transforming our campus, which is set to reach £1 billion by 2025. Last year saw the opening our £31 million state-of-the-art Strathclyde Sport, and this year Strathclyde was involved in the development of Scotland's first innovation district, building on our rich tradition of scientific excellence and industrial collaboration.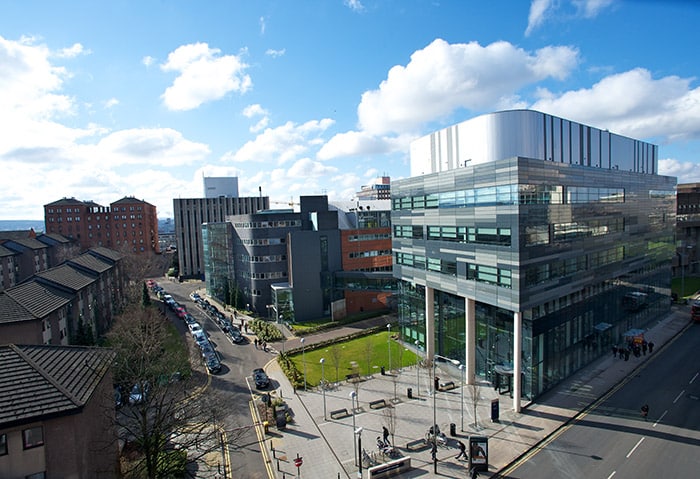 Study at Strathclyde
We offer over 200 Master's degrees, from our Faculties of Science, Humanities and Social Sciences, Engineering and our award-winning, triple-accredited Business School.
Courses that are popular with our Canadian students include:
LLB Law Scots and English Graduate Entry
Dual-qualifying graduate degree
Ranked 11th out of UK Law Schools (the Complete University Guide 2020)
Home to the first and largest student-run Law Clinic in Scotland
The UK's longest-running Forensic Science course
One-year course
Crime Scene Investigation compulsory practical exercise
Opportunities for research project and placement in semester 3
Our School of Education has been educating Canadian teachers for many years and we offer graduate teacher education courses at both Elementary and Secondary level, including compulsory teaching placements.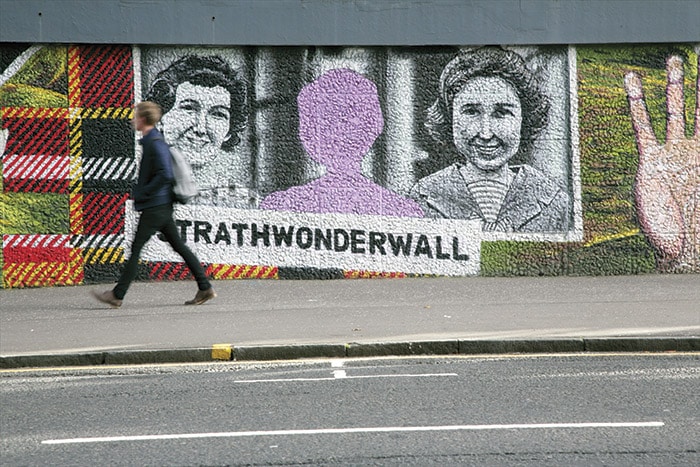 Scholarship and funding opportunities
We are delighted to offer scholarships for our students. We have up to £5,000 scholarships available through our Faculty of Science and Engineering; scholarships up to £15,000 in our Business School; and a special Dean's International Excellence Award for Canadian students of up to £4,000 in the Faculty of Humanities and Social Sciences. Students can also utilise the Federal and Provincial Canada Student Loans programme to fund their studies at the University of Strathclyde.
Find out more, including information about scholarships and funding opportunities, at: www.strath.ac.uk/studywithus/internationalstudents/yourcountry/c…
Glasgow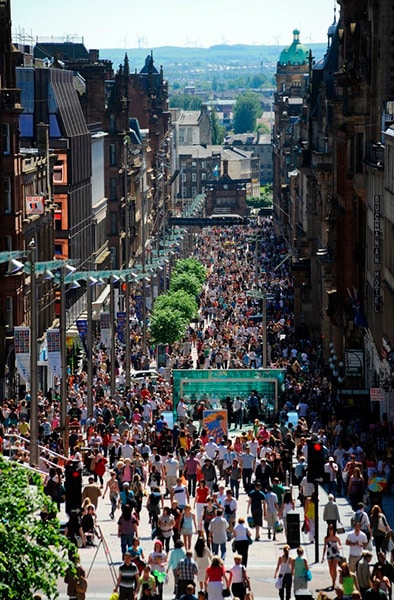 Strathclyde's campus is in the centre of Glasgow. There's never been a more exciting time to study here, with National Geographic naming Glasgow as one of its 'Best of the World' destinations. Rough Guide readers have voted Glasgow the world's friendliest city and Time Out has just named Glasgow in the top ten best cities in the world. A UNESCO City of Music, Glasgow has one of the most famous music scenes in the world, with an average of 130 gigs per week taking place in the city. Glasgow is only one hour's flight from London and our campus is only a 10-minute walk to main bus and train stations, with domestic and UK-wide links. A great base from which to travel, we are only a short journey from the beautiful landscape of the Trossachs and the Highlands.