In collaboration with the Study and Go Abroad Fair, BCCIE is delivering a student seminar for study abroad alumni and students interested in studying abroad, and also a Professional Development Roundtable for Study Abroad Practitioners.
Free Seminar for Study Abroad Alumni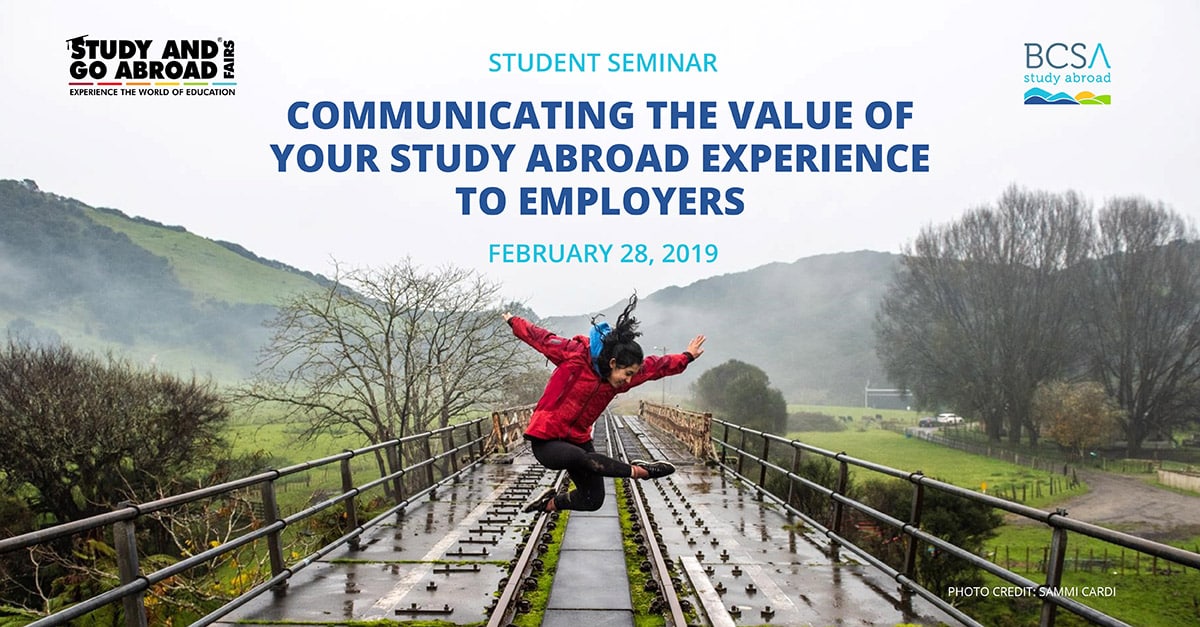 Communicating the Value of Your Study Abroad Experience to Employers
Facilitated by Joseph Watson-MacKay, Canadian Learning Abroad Alumni Community (CLAAC)
* Pre-registration is recommended, but on-site registration is available.
You had an amazing experience studying abroad and have a lot of stories to tell.  Now what? Attend this seminar to help you translate your study abroad experience into language that will resonate with employers, and speak to the value written between the lines of your resume.
Professional Development Roundtable and Networking Opportunity for Educational Practitioners and Study Abroad Alumni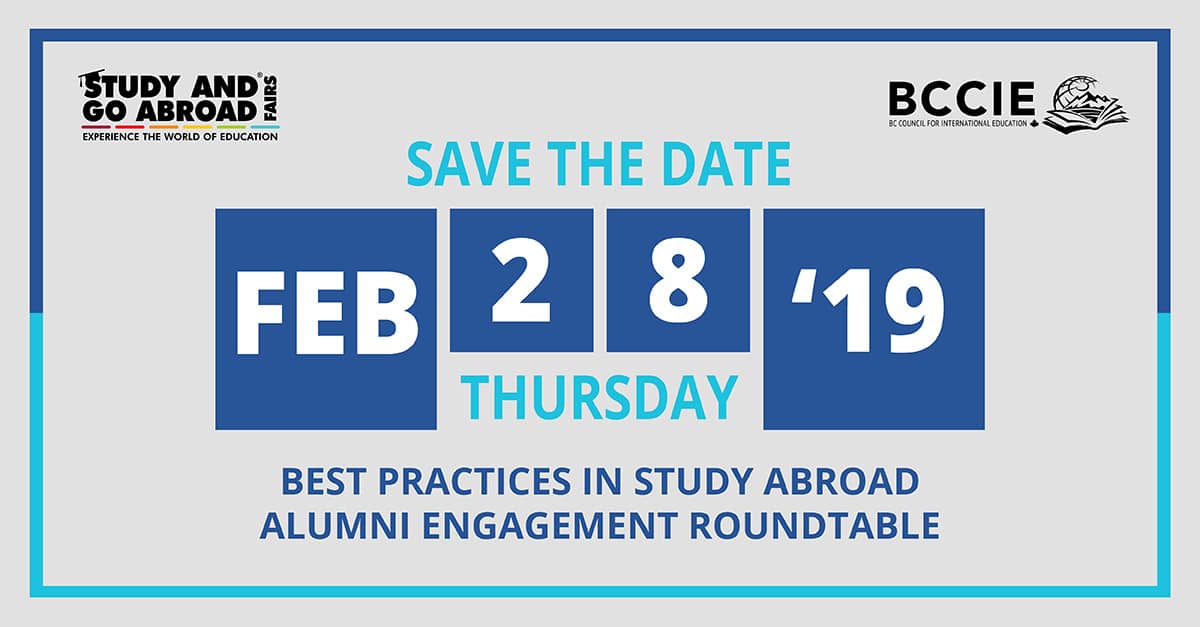 Best Practices in Study Abroad Alumni Engagement Roundtable
Networking Opportunity/Reception
Facilitators: Elizabeth Brin and Chelsey Laird, BCCIE
* Cost is free, but pre-registration is required.
Share experiences and best practices on why diverse returnee programming opportunities are essential to campus internationalization and student development.
Participate in discussions on the recruitment process, pre-departure support, digital storytelling, and professional development programming. Learn about resources for returning student services, determine best practices for your campus/organization, and share information from your own alumni efforts, including challenges and limitations.
After the roundtable, you are invited to join us for a glass of wine at the Study and Go Abroad Networking reception, and will have an opportunity to meet with university representatives exhibiting at the fair.
Practitioners are encouraged to invite their students to the Study and Go Abroad Fair, and to the Student Seminar.