Around March 2020, the global economy was all but shut down by COVID-19 with businesses around the world being shuttered for months and thousands of people being put out of jobs.
TEFL teachers were not immune to the layoffs. Expats living abroad migrated home by the thousands to wait out the quarantine. With schools closed and the near future uncertain, hiring of more foreign teachers was paused indefinitely all over the world.
However, five months later here in August 2020, there is a light at the end of the tunnel.
While international travel is still highly restricted and schools in most countries have not yet resumed hiring TEFL teachers, it may be a good time to plan for the future to fulfill that dream of a year (or a lifetime) of adventure teaching abroad.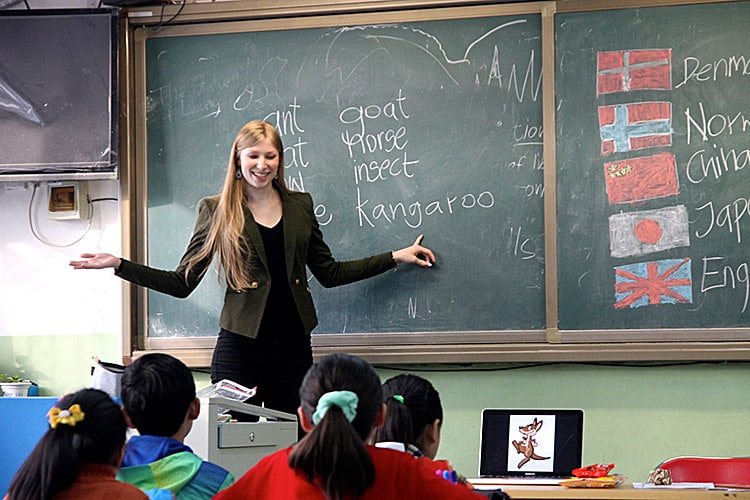 Which countries are reopening for EFL teachers?
While things are still in semi-lockdown mode at the moment, many countries are starting to take applications for the upcoming semester. Countries that have handled the COVID-19 pandemic well and are looking forward have begun to accept applications including;
Apply early
Quality TEFL providers will have a dedicated placement team to help you submit early applications to countries where hiring is expected to resume soon. Placement coordinators can help you with all the necessary paperwork like your resume/cover letter, and supporting documents required for work visas. A provider with a true job placements service can connect you directly with employers seeking out qualified graduates.
While nothing is certain and it's possible that these countries might shut down again if coronavirus cases surge, it never hurts to apply early and get a leg up on the competition. It will be a particularly fierce market once hiring resumes normally due to all the other applicants waiting on the sidelines. The likelihood of a vaccine being released by the end of 2020 is another factor that would nearly immediately open up borders for those who would like to teach abroad.
Gain experience (and earn at the same time)
While gaining teaching experience during the COVID-19 pandemic may seem an effort in futility, this is not actually the case.
Online teaching has been around for a while but with so many schools closing down, both teachers and students have flocked to online learning platforms like DaDaABC and 51talk in unprecedented numbers. Online English lessons consist of one-on-one Skype sessions of 30-40 minutes with qualified EFL teachers where neither the teacher nor the student needs to leave their home. It's the ideal learning and working situation during a global pandemic.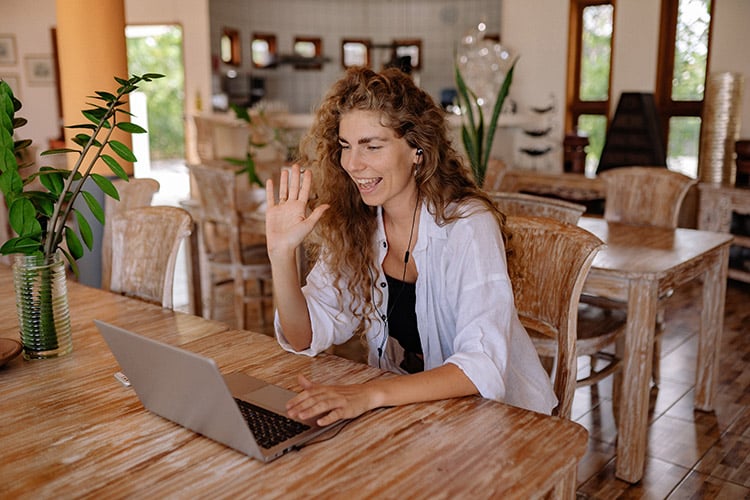 Even if one ultimately wishes to teach abroad in person instead of online, it can be a smart idea for aspiring adventurers to work online for the time being both to gain valuable experience and earn while doing it. Most online jobs afford teachers a high degree of flexibility in scheduling and many have no minimum number of hours to commit to. Online teaching jobs also pay quite well; between 15 to 22 USD per hour is pretty standard.
Earn your TEFL certification   (if you don't already have one)
TEFL certification is a key factor when competing against others for coveted teaching jobs online, and around the world. Quality employers are more likely to interview and hire candidates who have completed a recognized TEFL course. In addition, an accredited TEFL certificate is now becoming a legal requirement in many popular teaching destinations abroad. In selecting a TEFL, make sure it can be legalized and authenticated for use by embassies around the world. If it cannot be, then you may have to redo your TEFL with another provider.
It is recommended that aspiring teachers take a TEFL course of at least 100 hours which is the requirement for most employers and government agencies.
While onsite TEFL courses are paused indefinitely, online courses produce the same accredited certification and can be completed from the safety of your own home at a fraction of the cost.
When taking an online TEFL course, make sure to select a course that is accredited, internationally recognized and has good student reviews.
Online TEFL courses typically take one to two months to complete so it's a good idea for anyone looking to teach abroad at some point in the future to get started on their course now to be ready to go when travel opens back up.
So while the future may seem bleak for the aspiring TEFL teacher wishing to travel the world, keep your head up! The current situation is temporary and life as we know it will soon return to normal. In the meantime, there's much one can do to work towards their goal of teaching abroad like getting TEFL certified, teaching online to gain experience and applying early wherever possible.