SUNY Genesee Community College & SUNY Brockport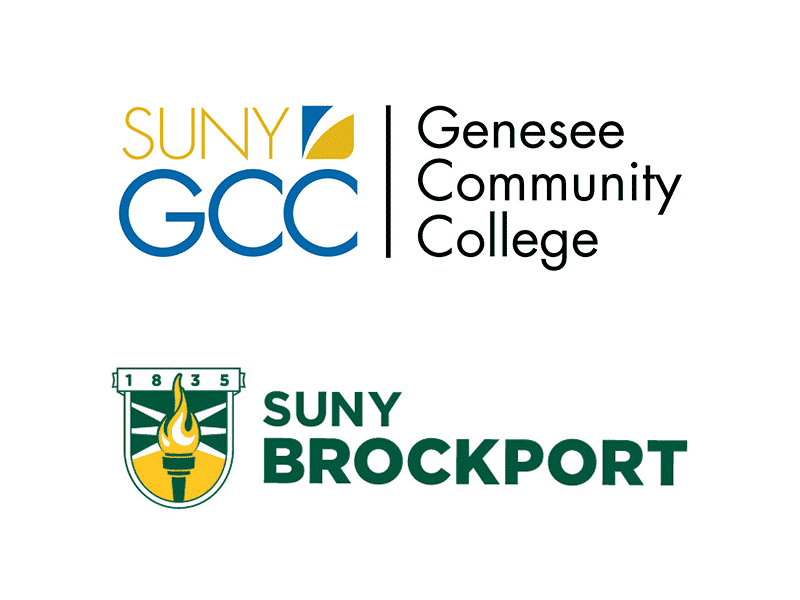 SUNY Genesee Community College
SUNY Genesee Community College is the best value of any community college in Western, New York!
Part of the prestigious SUNY (State University of New York) education system, GCC is fully accredited by Middle States Commission on Higher Education and is a member of the American Association of Community Colleges.
The Batavia campus is located only 2.5 hours from Toronto and between the cities of Buffalo and Rochester.
The college is known for its breadth of relevant academic programs; innovative, high-tech solutions both in and outside the classroom; and its variety of accessible student success services.
The college offers apartment-style housing, a new athletics complex, a state-of-the-art theatre, and competitive hands-on learning experiences such as the annual Fashion Show, internships and travel opportunities that provide a complete educational experience.
www.genesee.edu/admissions/international-students/
SUNY Brockport
SUNY Brockport is a best-value liberal arts college located in upstate New York. Our proximity to Rochester offers you the benefits of both a large city and a small town.
We are committed to student success by encouraging innovative thinkers and leaders who are assets in the classroom and the workplace. Popular programs for our international students include Biological Sciences, Business, Computer Science, Sports Management, and Tourism Management – to name a few.
Our safe, residential campus offers you a variety of housing and dining options as well as over 100 student organizations and clubs. With our generous scholarships and reduced tuition, there has never been a better time to become a Golden Eagle.