One of the most eye-opening experiences a person can have is going abroad—whether it's for work, travel, or study. Combining that experience with the opportunity to become a summer camp staff member is not only rewarding, it's life-changing.
Since 1940, Indian Head Camp in the Endless Mountains of Pennsylvania has created a summer home where kids and staff are able to grow, learn, and have fun on a daily basis. As a leading summer camp in the Unites States, IHC holds their staff members to the highest level, propelling them to find potential counselors anywhere in the world. More than that, Indian Head staff come from all over and boast about the life-long friendships and memories that they go home with.
Here are ten reasons why a summer at Indian Head Camp will be the best decision of your life—told by 10 counselors who experienced it first hand.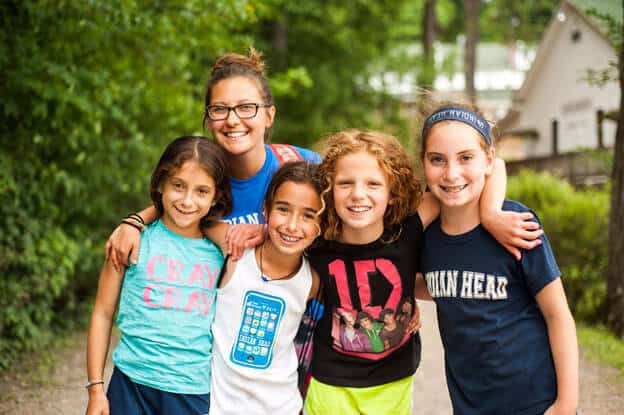 1. Develop Lifelong Friendships – "It's crazy how fast you form these bonds, these relationships with people from not only different states, but all over the world." –
– David, Group Leader, Pennsylvania
2. Camp Helps You To Open Up – "I think I've opened up a lot more. Everybody comes here feeling like they need to work on different things about themselves and for me personally, I needed to open up myself more to people and this camp has really done that for me." 
– Sofia, Group Leader, California
3. Learn Patience – "I think patience is one of the common virtues that people leave with, being able to understand different situations with the added virtue of patience is going to help you in all-around life."
– Sven, Boating Specialist, England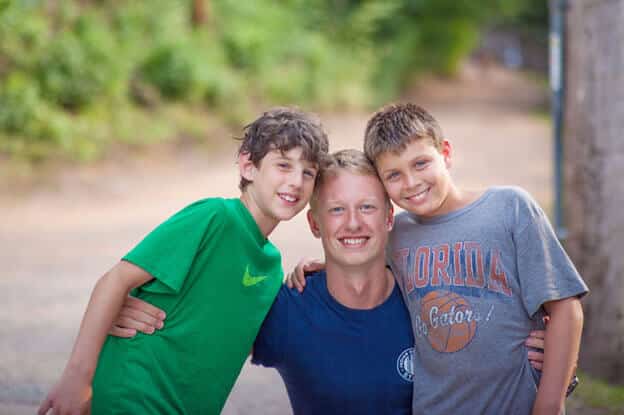 4. Become a Role Model – "This is honestly the most rewarding job I've ever had. Dealing with the kids and realizing that they look up to me, being a role model for them – it's been amazing."
– Adam, Landsports Specialist, New York 
5. Find a New Way to Connect – "I think it's really hard today to find a place that is so secluded, so cut away from society as we know it—and just being able to feel so disconnected and yet connected with a community I think means a lot. Because you're in the same place with the same people for an extended period of time, the connections you make here are probably more intense then what you would have if you were living in a city." 
– Aranka, Outdoor Adventure Specialist, India
6. Build Confidence For Your Future –  "I feel exceptionally connected to the children and staff that I've worked with. And that is definitely something that I've gained that makes me a better person and just makes me happier. I think if you fully commit to it, you get a serious sense of achievement, and then it gives you so much more confidence to then go into the outside world and be like 'yeah I can do this.'"
– Dolly, Group Leader, England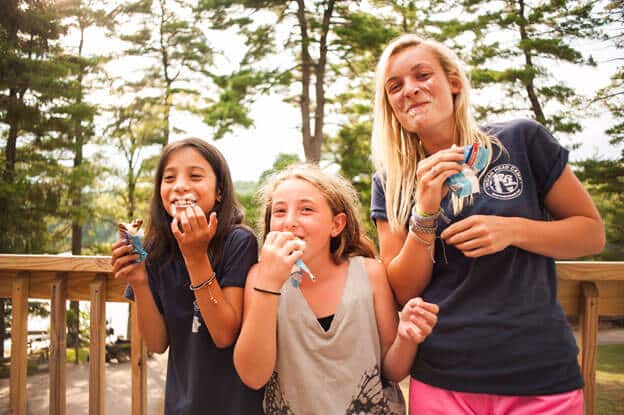 7. Work With Kids – "Kids are like magic they can just make you feel so much better. Because you can go to their level and be stupid with them and just have fun for no reason."
– Alyce, Outdoor Adventure Specialist, Australia
8. Exceeds Any Expectations – "It's been unbelievable. The experiences that I've gone through already have been crazy. A lot more than I thought I'd ever go through in one summer."
– Nick, Group Leader, England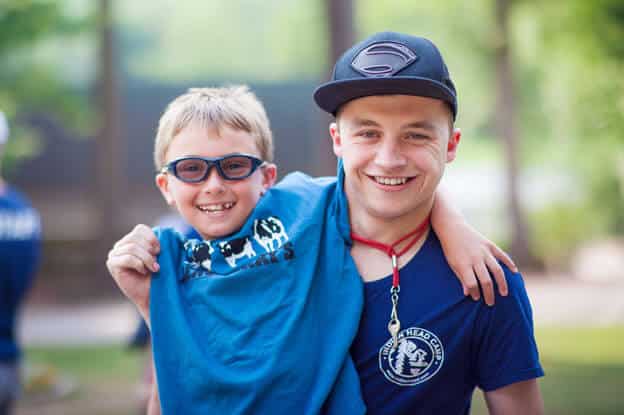 9. Find Your Inner Child – "Before I came here I thought, if I was a kid this would be the place I'd want to be. And it's lived up to that expectation and more."
– Ben, Cabin Specialist, England
10. A Life Changing Experience – "This will always be my home away from home. You have so many experiences here. You go through so many different emotions and every single person here will tell you, regardless of how many tears or laughs they've had, they've come out a changed person."
– Dani, Hill Camp Head Counselor, New Jersey
If you are looking for job where you can develop new friendships, become a role model, and grow as a person—then Indian Head Camp is right for you. Making IHC apart of your work abroad experiences is something that'll last a lifetime. We want to put the right people in the right place and it all starts with you!
In addition, university students studying Sports Science, Physical Education, Outdoor Recreation, and/or any other related concentrations will have the opportunity to turn their IHC experience into an internship with credits towards their degree.
Find out more and begin your application here!